Sask Polytech celebrates International Women's Day
International Women's Day is a great opportunity to celebrate the many career options available to women today. Which careers are open to women? All of them! Increasing numbers of women are joining the trades and making their way onto building sites and shops across Canada.
To recognize International Women's Day and the path less travelled Saskatchewan Polytechnic interviewed a few of our female trades' instructors on their career journeys and advice to other women looking at a career in the trades.
"These women, and our other female Sask Polytech instructors, make a significant, positive impact on our students and construction and transportation programs everyday," says Paul Carter, dean for the Joseph A. Remai School of Construction and School of Transportation.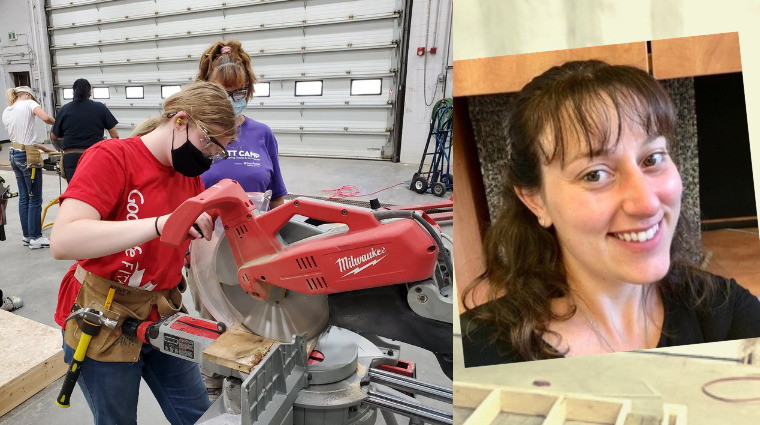 Brittany Grimsdale, program head for Sask Polytech's WITT program
"Initially I wanted to be a doctor but quickly realized that university wasn't for me," says Brittany Grimsdale, program head for Sask Polytech's WITT program. "I was on the waiting list for Sask Polytech's paramedic program when I started helping my dad out with his handyman business. I was intrigued by the plumbing work."
Brittany completed the Plumbing and Pipefitting applied certificate and quickly found an apprenticeship. "I didn't consider the trades when I was in high school but once I started training, I fell in love with it and my family was very supportive."
Grimsdale received her journeyperson ticket for plumbing in 2009. She worked in the industry for 10 years before joining Sask Polytech's Women in Trades and Technology program, encouraging other women to enter a career in the trades.
Grimsdale says the future of the trades is bright. She has noticed a trend of more and more women entering a career in the trades over the past decade. "Having female role models instructing in the shop makes a huge difference. There is a cultural trend happening where the trades are becoming more diverse with more women and minority groups."
Although the culture is changing, there is still a lot of growing that can happen. "I was told early on that I would be tested more than my male colleagues at the same level. It's important to work hard to earn the respect of your peers. Stand up for yourself. And remember that there are people that will lift you up or tear you down no matter your career."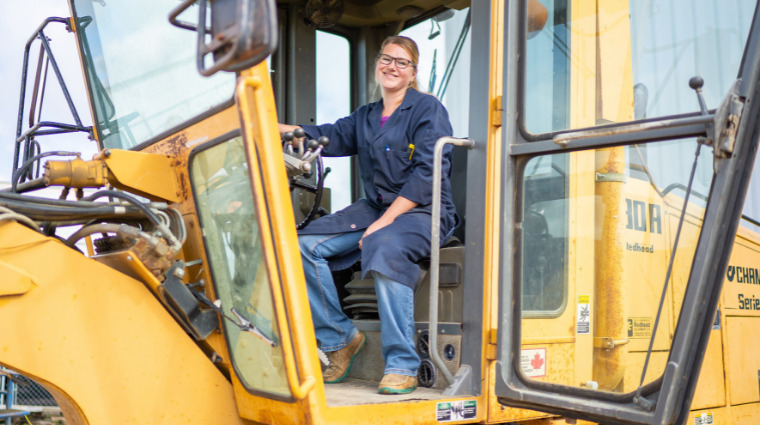 Brandi McTavish, academic chair for the School of Transportation
"I've always enjoyed fixing things and working with my hands," says Brandi McTavish, academic chair for the School of Transportation. "I started my training with the Heavy Equipment and Truck and Transport Technician certificate program. I thought, go big or go home!"
McTavish's family and friends weren't very encouraging at the time. "The more people told me I couldn't do it, the more motivation I had!" says McTavish. "Working in the trades gives me a great feeling of accomplishment. I can see that something is broken, problem solve and repair it. It's really gratifying."
McTavish received her Heavy Duty Equipment Technician (HDET) journeyperson ticket in 2007. She worked at SMS Equipment until 2013 when she started teaching at Sask Polytech. In 2018 She became the Heavy Equipment and Truck and Transport Technician (HETT) program head and is currently the academic chair for the School of Transportation.
"I've had two babies during my HETT career. I was on the shop floor, pulling wrenches while pregnant. It can be done," says McTavish. "Working in HETT or a trade is a possible and rewarding career for women. You need to believe in yourself and find a couple of people to believe in you along the way."
It wasn't always easy for McTavish. She was unemployed for six weeks before SMS Equipment took a chance on her. "I think trades people worry that hiring a women will change their shop environment or culture. Early in my career a colleague said to me that he wanted help, not a barbie doll. That stung. But I worked hard and proved myself. The guys realized I was just another technician. And the culture did change, but for the better."
It is tough when people question your abilities because of your gender. Although McTavish has over 15 years of experience working in HETT, people still make assumptions. "Anytime someone questions you, try not to take it personally. It's not a personal reflection on you or your work ethic. It's a reflection on them and their biases."
Working as a female instructor in the trades helps students better understand what behaviour is and isn't acceptable in the classroom and in a shop. "Lots of people don't like the old culture, both female and male. It's time for a change."
It's a change her two teenage sons are well aware of. "When my sons' friends come over to work on cars in the garage, it's mom who helps them problem solve and answer questions. My husband is not the go-to car guy at our house!"
Emily Messner, Agricultural Equipment Technician instructor
"I don't know what else I would do if I didn't become an agricultural equipment technician," says Emily Messner, Agricultural Equipment Technician (AET) instructor. "I grew up on a grain and cattle farm and was always interested in agriculture. My family was really supportive. One of my brothers completed the AET apprenticeship program before I started my training."
Messner started her education in Sask Polytech's AET certificate program. She was then hired on as an apprentice at the Cervus Equipment - John Deer Dealer in Melfort and received her journeyperson ticket in 2019. She started teaching at Sask Polytech in November 2021.
"I really enjoy the hands-on work fixing farm equipment," says Messner. "My brother, who is an AET journeyperson, was really helpful and encouraging when I was completing the apprenticeship program. He encouraged me to speak up and ask questions."
Messner is Sask Polytech's only female AET instructor. She says the new AET apprentices are usually a bit surprised to have a female instructor but they recover from their shock quickly. She hopes to see more female AET students and apprentices enter the program, "Last semester we had a female apprentice in class, she said she appreciated having a female instructor. I appreciated having a female learner, the feeling was mutual."
"My advice for female students is to stick it out. Sometimes the guys don't want to accept you right away, but it will get easier, and you'll be happy you have a career in the trades."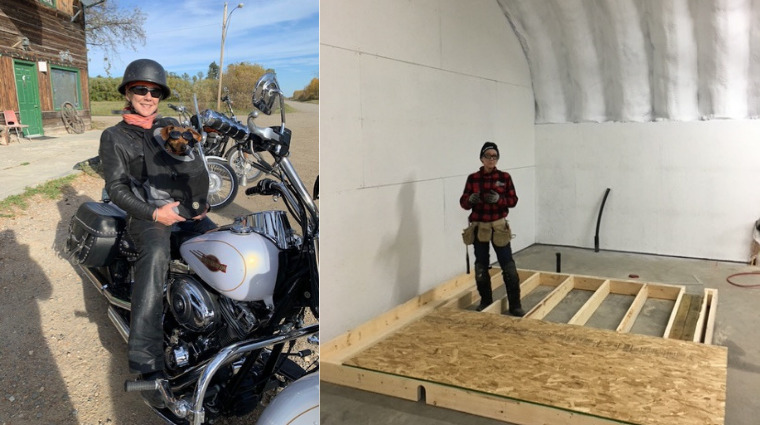 Connie Wells, Carpentry instructor
"My mother was my inspiration to enter the trades," says Connie Wells, Carpentry instructor. "She had basic education and always worked for not much more than minimum wages. The only way she could afford a roof over her head was to live in subsidized housing. With just a grade 12 education my career choices were minimal. After working dead end jobs for 12 years I decided to pursue a career in carpentry. It was the best decision I have ever made."
When Wells was 30 she started the Carpentry certificate at Sask Polytech. Shortly after completing the certificate, she become an apprentice. Since becoming a Red Seal Carpenter she worked in Northern Saskatchewan, England, Tennessee and New York State. Her carpentry career has taken her around the world!
"I enjoy everything about carpentry," says Wells. "I love working outside. The work is very gratifying. I've helped my brother renovate his whole house, helped friends and family renovate their homes and put an addition on my own home. The money I saved in sweat equity I used to buy a Harley Davidson motorcycle!"
Now Wells works as a carpentry instructor at Prince Albert campus. Wells' advice for female students?
"The trades lead to a good career. You gain a sense of pride and accomplishment, you stay fit and you work hard. There are lots of opportunities in the trades if you are open to them."
"I've had an exciting career with lots of travel and interesting work. Before joining Sask Polytech I worked as a construction instructor at the Saskatchewan Federal Penitentiary. I've had a great career working and teaching. I am grateful to share my knowledge and experience with students pursuing a career in carpentry."
The theme for International Women's Day 2022 is break the bias.
Let's all work together to create a gender equal world free of bias; a world that's diverse, equitable and inclusive.
Let's celebrate our women in trades and encourage more of our female daughters and friends to explore careers they never thought possible!
---
Saskatchewan Polytechnic is signatory to the SDG Accord. Sustainable Development Goal alignment is one of the ways Sask Polytech is leading the rise of polytechnic education.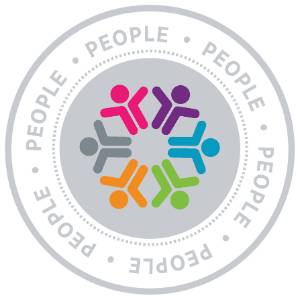 Published March 2022.