Career Enhancement program provides students with skills and hope for the future
People gain the skills, contacts and confidence they need to make a successful transition back to work.
After spending 30 years as a painter and drywaller, James Wright was looking for a career change when he turned to the Career Enhancement program and landed an office position with the Ministry of Energy and Resources.
"Mine is sort of a Cinderella story. If it wasn't for the Career Enhancement program my dream would never have come true," Wright says with a chuckle.
"I worked in the trades for three decades and I decided it was time for a change, but I didn't know how to use computers. With the Career Enhancement program, I received the training I needed to move to a new career. After two interviews I began a work placement which has led to full-time employment."
Career Enhancement is an 18-week program that includes 10 weeks on campus in class, followed by an eight-week practicum. The in-class sessions cover both digital skills and softs skills, with students refreshing and/or learning how to do work on a computer. Programs such as Word, Excel, Outlook and keyboarding accuracy and speed are covered. Instruction is also provided to enhance student skills for success such as developing a stand-out resume and working on interview skills, to name a few. Wright said he felt very well prepared for the interview and for the work he is doing in his new position.
"They showed me how to prepare for an interview, how to present myself," says Wright. "I thought I'd be nervous doing interviews, but I'd gained confidence from the training and practice in class. I was able to stay calm and answer the questions. Now in my job I'm very well prepared for the work I'm doing."
Small class sizes and an attentive team of instructors and staff have helped Wright and his fellow classmates succeed in the program.
"The instructors were very helpful and friendly," he says. "I never felt like I was stuck. I never felt lost. If I had trouble or was getting frustrated the instructor was there to help."
Swapna Nair has also had a positive experience in the program as she gets set to begin her work placement. She immigrated to Canada from India in 2018 and after becoming a permanent resident was looking for a way to transition into a new career when she learned about the program.
"I needed to get experience and training in Canada," she says. "The program is helping me sharpen my digital skills and learn the workplace culture in Canada."
She is pleased with the helpful, welcoming nature of the instructors and her fellow students.
"We come from diverse backgrounds and experiences," she says. "We are welcome to share our opinions and discuss many things. It's a great experience to interact with students from different cultures."
Nair is nearing the end of the in-class portion of the program and, after receiving offers from two employers, will soon transition into a workplace setting where she will continue her learning and demonstrate her knowledge and background in chemistry.
"This is a great program for newcomers," she says. "It helps give you the training and experience needed to enter the workforce."
The Career Enhancement program offered through Saskatchewan Polytechnic's School of Continuing Education provides funded training to people who need help transitioning into the workforce. This includes anyone over the age of 16 who is unemployed or underemployed. People of all ages, education levels, work experiences, cultures, genders, etc. are welcome to apply. The ongoing program, sponsored by the Saskatchewan Ministry of Immigration and Career Training, offers 18-weeks of subsidized skill building. Students are currently being accepted for sessions beginning December 5 and March 6. For full information please visit Career Enhancement.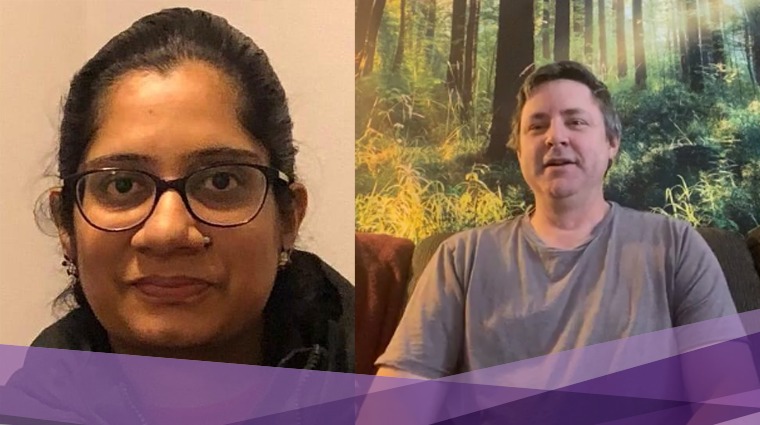 Photo credit: Swapna Nair and James Wright