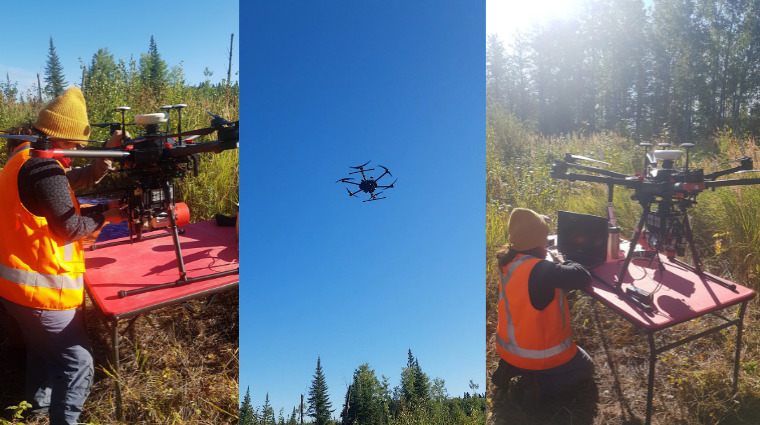 Forsite Consultants Ltd., a Canadian forest management company with an office in Prince Albert, uses light detection and ranging (LiDAR) scanners on manned aircraft to measure trees in mature forest stands. Conducting regeneration assessments takes a significant amount of time and money and provides data that could have its accuracy greatly improved through a revised process. "We wanted to explore the possibility of using LiDAR to determine how well trees are regenerating by flying over stands with the scanner," says Darryl Sande, Forsite operations manager for Saskatchewan. "We started to wonder what drones could do for the process." Sande reached out to David Halstead the research chair for the School of Natural Resources and Built Environment at Saskatchewan Polytechnic in Prince Albert to see how the idea could be tested.
A project was born to conduct multiple trials with drone mounted LiDAR. The objective of the project was to maximize drone-mounted LiDAR data resolution by varying the flight parameters of the drone in combination with different data processing procedures. Funding was acquired from an NSERC Engage research grant. Forsite personnel were given the opportunity to work with the data to maximize optimal point spacing for reliable forest inventory while facilitating recalibration of existing models and more efficient forest management. "The project worked well," says Halstead. "We demonstrated that drone-mounted LiDAR possesses the necessary capabilities to provide an accurate picture of regenerating stands. There is, however, more work to be done."
Sande says the first project has been a success for Forsite. "We're pushing the envelope of technology to see what it can do. Our trial showed us that while it worked, the data richness needs to be improved. Eighty per cent of science comes from what doesn't work," he says. "We're going to make improvements with the next phase, re-fly, and see if the data intensity and richness improves. It also affirmed that while drones are great technology, they are not perfect for all applications. That's how projects like this work."
The first step to learning what Sask Polytech and its applied research team of expert faculty can do for your business is reach out. "All it takes is a phone call or an email to get started," says Dr. Susan Blum, associate vice-president, Applied Research and Innovation. "We'll work with you—whether you're just starting out or in a large organization—to determine what you need to accomplish and how we can help you get there."
Learn more at saskpolytech.ca/research.
This article was originally published in Industry West magazine. Industry West Magazine is a quarterly published business magazine with informative, objective and timely editorial and advertising content for the province's business community.
---
Saskatchewan Polytechnic is signatory to the SDG Accord. Sustainable Development Goal alignment is one of the ways Sask Polytech is leading the rise of polytechnic education.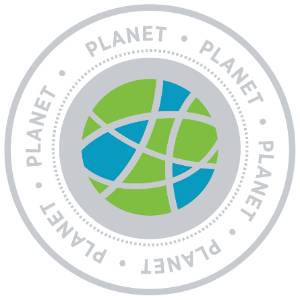 Published March 2022.