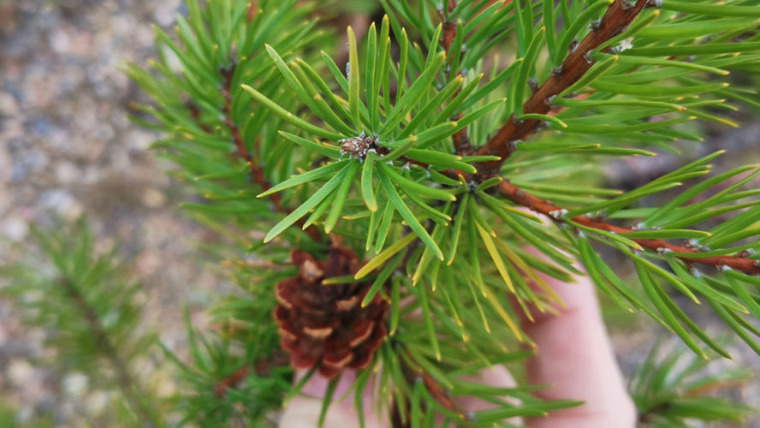 Saskatchewan Polytechnic's innovative new Sustainability-Led Integrated Centres of Excellence (SLICE) is empowering a better Saskatchewan
Saskatchewan Polytechnic engages in applied research, drawing on faculty expertise to support innovation by employers and providing students the opportunity to develop critical thinking skills. The institution's new Sustainability-Led Integrated Centre of Excellence (SLICE) is an industry-centric, solution-oriented development and deployment centre that's bringing sustainable development to Saskatchewan and Canada through local technology solutions with global application potential.
Turning waste into something useful
"SLICE is a new Sask Polytech applied research centre advancing sustainable resource management with a full life-cycle lens approach," says Dr. Robin Smith, academic chair of Applied Research Operations at SLICE. "Our focus is on key sectors of Saskatchewan's economy including energy resources, manufacturing, agriculture, and forestry. SLICE is really about delivering solutions to applied research partners in support of a circular, bio-based economy."
The circular economy prioritizes reusing, recycling, and upcycling of materials and resources to minimize waste and promote sustainability, and two of SLICE's recent projects highlight innovations in the field.
The ecological soil reclamation project was undertaken after Sask Polytech was approached by Andrew Carpenter, a freelance Environmental Consultant and president of Reclaimit, a company focused on forest and land restoration.
"I was doing a soil reclamation project up in Northern Saskatchewan and it failed," says Carpenter. "I realized that I'm not a researcher — I'm a practitioner. I needed some horsepower from the research end."
Carpenter went looking for support and came upon Sask Polytech. Together, they've been exploring how to restore soil using biochar, a charcoal produced by the thermal decomposition of biomass.
"Biochar is made from repurposed waste, so we're taking a waste product that would end up in a landfill and repurposing it into solid carbon, which is now considered sequestered carbon, so we're using sequestered carbon to help repair the soil," says Carpenter. "It's really cool."
This project was funded by the Natural Sciences and Engineering Research Council of Canada (NSERC) and the National Research Council of Canada Industrial Research Assistance Program (NRC IRAP).
Supporting a bio-based circular economy
Another exciting project being undertaken by SLICE is the Waste Not, Want Not project, which aims to develop a biocarbon masterbatch, a solid additive used to impart colour and other properties to plastics, that could replace traditional petroleum-based carbon black. This project is with Titan Clean Energy Projects.
"We're working with Sask Polytech and looking at how we can use materials that might be considered waste from another segment of the economy to improve processes and cycle back into the system," says Jamie Bakos, president and CEO of Titan. "In this case, we're looking at developing a product that could assist in making compostable bioplastics. We have the potential to export this material worldwide."
"The concentrated biocarbon masterbatch developed with grants from Re-Map, the Natural Sciences and Engineering Research Council of Canada and the Agriculture Development Fund," says Dr. Satya Panigrahi, Innovative Manufacturing chair at Sask Polytech.
SLICE's collaborative, integrated, transdisciplinary approach is focused on understanding the relationships required to address complex issues related to sustainability. "Our partners have access to exceptional facilities, faculty expertise, and an amazing pool of student talent," says Smith. "One of the benefits of partnering with SLICE is that it's a single-entry point to multiple areas of expertise at Sask Polytech. Sustainability issues are complex and we recognize that through our collaborative approach."
The first step to learning what Sask Polytech and its applied research team of expert faculty can do for your business is reach out. "All it takes is a phone call or an email to get started," says Dr. Susan Blum, associate vice-president, Applied Research and Innovation. "We'll work with you — whether you're just starting out or in a large organization — to determine what you need to accomplish and how we can help you get there."
Visit saskpolytech.ca/slice to learn more about SLICE.
This article was originally published by Mediaplanet Canada as part of the 2022 Canada's Most Innovative Partnerships campaign with the National Post. The campaign showcases the impactful partnerships between academia, industry, agriculture, technology, government and non-profit organizations.
---
Saskatchewan Polytechnic is signatory to the SDG Accord. Sustainable Development Goal alignment is one of the ways Sask Polytech is leading the rise of polytechnic education.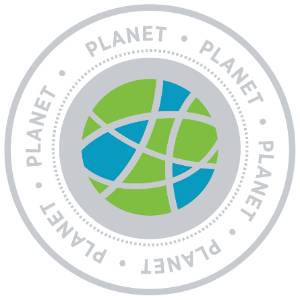 Published March 2022.