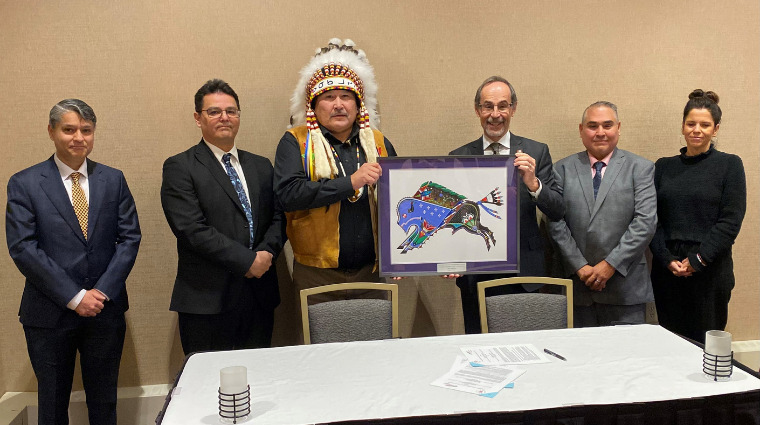 December 10, 2021 – Today on Treaty 6 Territory and the homeland of the Métis, Prince Albert Grand Council and Saskatchewan Polytechnic signed an agreement to work together in the spirit of reconciliation to start discussions and explore opportunities, including a traditional Indigenous encampment, at the Hannin Creek Education and Applied Research Centre.
"On behalf of the PAGC executive and our 12 Chiefs, I am pleased to sign this memorandum of understanding with Saskatchewan Polytechnic. It is a key component of our plan to establish an alternative energy program with the goal of developing food production and security in northern Saskatchewan. Thanks to this partnership, we will be able to develop the necessary curriculum and ensure that the delivery of the program will be provided in a way that will advance the level of Indigenous participation in the energy sector. This new Indigenous encampment will also ensure students have an understanding of the role of Indigenous people in these sectors and others," says Grand Chief Brian Hardlotte.
The Hannin Creek Education and Applied Research Centre is an educational facility north of Prince Albert on the shores of Candle Lake. In partnership with the Saskatchewan Wildlife Federation, the centre provides industry experts and students with unique hands-on learning and research opportunities in forestry, fisheries, wildlife, conservation law, recreation and environmental, civil and water resources technologies.
A traditional Indigenous encampment has the capacity to lead to other opportunities such as land-based applied research projects, cultural awareness and language acquisition training, along with education about the history of Indigenous people. Elders and knowledge keepers would be consulted throughout the process.
"This collaboration with Prince Albert Grand Council will explore new training and research possibilities at the Hannin Creek Education and Applied Research Centre," says Dr. Larry Rosia, Sask Polytech president and CEO. "This partnership is one more way we are practicing miyo wahkohtowin - working in good relations with one another. It will provide increased opportunities for our students and staff to learn about the history and culture of Indigenous peoples, and will serve to promote intercultural understanding, empathy and mutual respect."
Sask Polytech is committed to the renewal of relationships — miyo wahkohtowin — with Indigenous communities. For Sask Polytech, this means we must integrate Indigenous ways of being, knowing, teaching and learning in everything we do. This partnership with Prince Albert Grand Council meets the Truth and Reconciliation Commission Calls To Action #92: Ensure Indigenous peoples have access to training and education opportunities and that they benefit from economic development. Provide education for management and employees on the history of Indigenous peoples.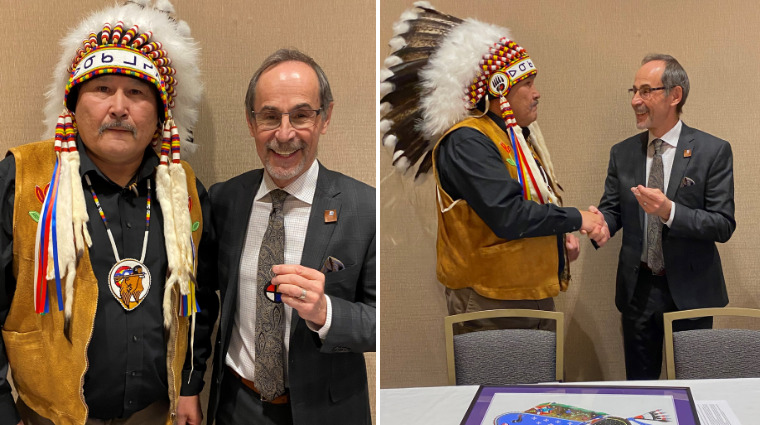 ---
Saskatchewan Polytechnic is signatory to the SDG Accord. Sustainable Development Goal alignment is one of the ways Sask Polytech is leading the rise of polytechnic education.