Saskatchewan Polytechnic finishes sixth at Shell Eco-marathon
More than 1,000 students from 50 teams from across North and South America competed on the Sonoma Raceway in one of the world's leading energy-efficiency competitions.
April 29, 2019 – Saskatchewan Polytechnic students designed, built and tested two vehicles in the Prototype and Urban Concept categories for the Shell Eco-marathon energy-efficiency competition earlier this month in Sonoma, California. With a result of 1008 mpg US fuel efficiency, Sask Polytech earned a sixth place finish in the Prototype category.
"The Shell Eco-marathon pushes the boundaries of what is technically possible and inspires students to work together to develop innovative solutions that can result in game-changing energy efficiencies," says Tim Muench, program head for the Mechanical and CAD/CAM Engineering programs. "This is our third year competing at the Shell Eco-marathon. I'm very proud of our students and the extremely hard work they put in before and during the competition."
Muench who travelled with the teams to support them on the track at Sonoma Raceway noted that this was the Prototype car's third time competing in the Shell Eco-marathon. The Prototype class invites students to design, build and test futuristic, streamlined vehicles. In 2018 the prototype car finished in tenth place and in 2017 the prototype car finished in 18th place. Prior to hitting the raceway, the Prototype car passed multiple technical and safety inspections.
This was the Urban Concept car's second time competing in the Shell Eco-marathon. Cars competing in the Urban Concept class are more roadworthy, energy-efficient vehicles aimed at meeting the needs of today's drivers. The body of Sask Polytech's Urban Concept car was 3D printed and the frame is made from recycled carbon fiber hockey sticks. The Urban Concept car passed all technical and safety inspections but experienced engine trouble throughout the competition. For several days the students worked hard to address the engine issues, unfortunately the Urban Concept car did not get a valid test run and was not able to compete in the final competition. In 2018 the Urban Concept car placed second at the Shell Eco-marathon Drivers' World Championship in London, England.
The Shell Eco-marathon encourages competitors to refine, improve and compete with the same cars year after year. This year's improvements for the Prototype car and Urban Concept car focused on repairs from last year's competitions and increasing fuel efficiencies.
"We are extremely proud to have had such a strong finish at this year's Shell Eco-marathon Americas event," said Dr. Larry Rosia, president and CEO. "While I know that our students are disappointed that they did not win their events, their perseverance is a testament to the dedication and determination of all our students. As well, I would like to thank our incredible Sask Polytech faculty and staff who guided this effort. Everyone has reason to be proud of our finish amongst such strong competition."
Shell Eco-marathon began in 1939 at a Shell research laboratory in the United States as a friendly wager between scientists to see who could get the most miles per gallon from their vehicle. In 1985 in France, Shell Eco-marathon as we know it today was born. In April 2007, the Shell Eco-marathon Americas event was launched in the United States and in 2010 the inaugural Shell Eco-marathon Asia was held.
The CAD/CAM Engineering Technology program is a two-year diploma offered at the Saskatoon campus. Students develop the knowledge and skills needed to put computer and engineering principles to work. They learn mechanical engineering design, advanced 3D CAD design and analysis, manufacturing automation and robotics, prototyping, Additive Manufacturing (industrial 3D printing), computer systems and networking.
Mechanical Engineering Technology is a two-year diploma program offered at the Saskatoon campus. The program focuses on mechanical design and drafting, manufacturing, industrial and HVAC (heating, ventilation, air conditioning) systems and process instrumentation. Students learn how to apply scientific principles to solve basic engineering problems.
Saskatchewan Polytechnic serves students through applied learning opportunities at campuses in Moose Jaw, Prince Albert, Regina and Saskatoon, and through extensive distance education opportunities. Programs serve every economic and public service sector. As a polytechnic, the organization provides the depth of learning appropriate to employer and student need, including certificate, diploma and degree programs, and apprenticeship training. Saskatchewan Polytechnic engages in applied research, drawing on faculty expertise to support innovation by employers, and providing students the opportunity to develop critical thinking skills.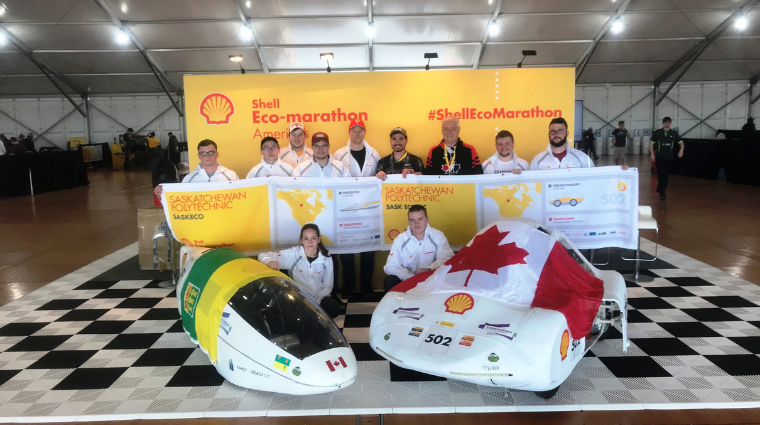 Sask Polytech Eco Car team! Prototype car on the left and Urban Concept car on the right.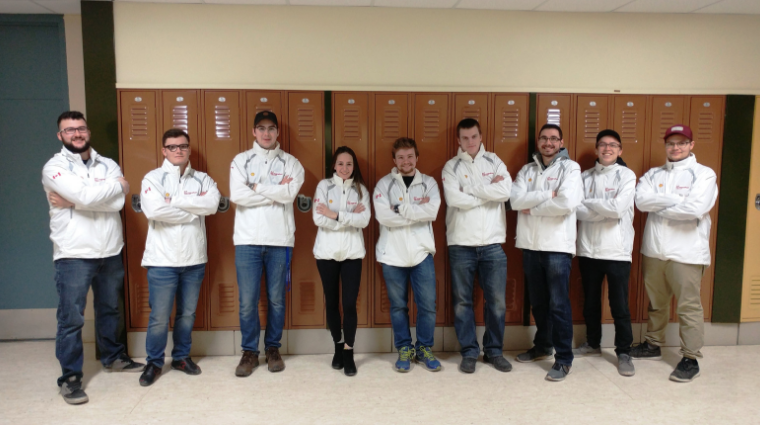 Sask Polytech Eco Car team!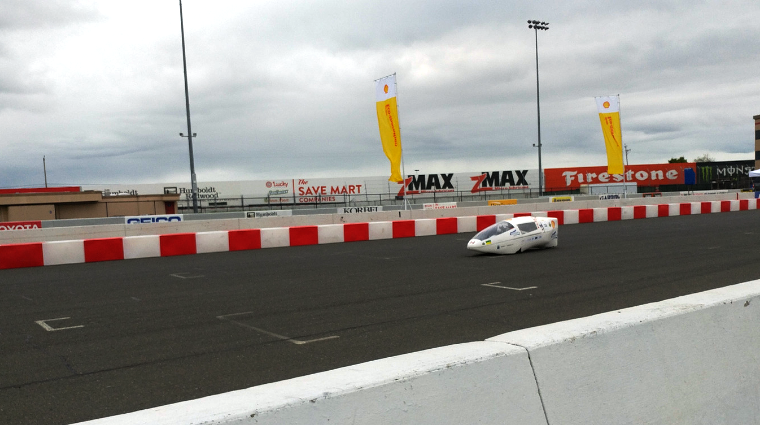 Prototype car on the raceway.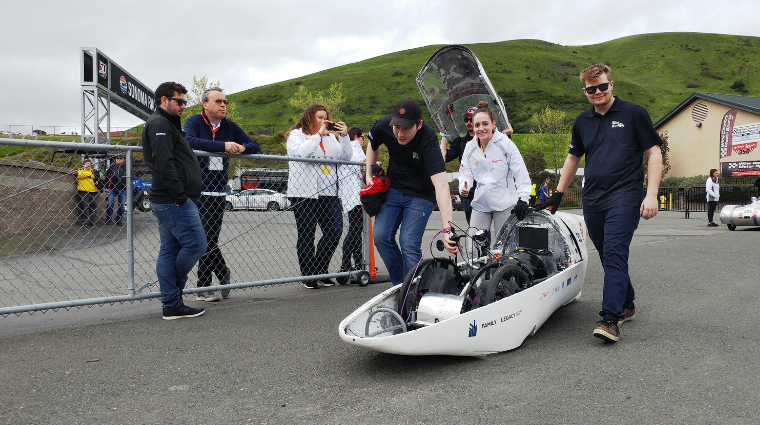 Prototype car getting ready for the race.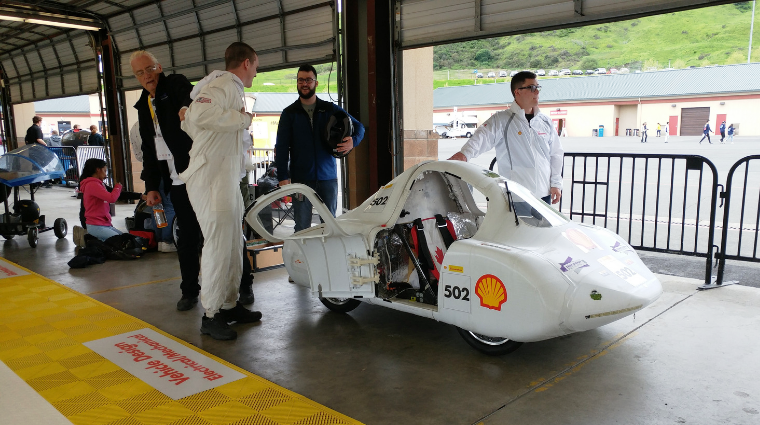 Urban Concept car during safety and technical inspections.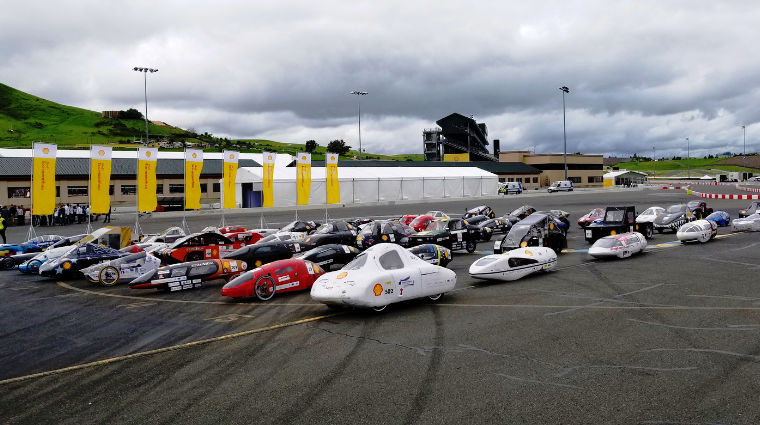 Group photo of all the cars competing at the Shell Eco-marathon, with the Sask Polytech Urban Concept car front and centre!