Ralph Boychuk receives honorary diploma at Prince Albert Convocation
This year marks 15 years since Saskatchewan Polytechnic awarded its first honorary diploma. This annual tradition recognizes extraordinary individuals for their distinguished achievements and for modelling the institution's vision and values.
The recipient of the Prince Albert campus honorary diploma is Ralph Boychuk. As a former 39-year commercial banker, Ralph has provided advice and strategy to thousands of people and businesses to support them in accomplishing what matters most, in ways that bring prosperity and success. By tailoring lending solutions that impacted sources and uses of cash to minimize stress on the workplace and balance sheet, Ralph helped companies and their owners generate stronger results and created more satisfying work experiences. His clients called on him to help them identify financial solutions to expand and grow their companies.
Second only to his successful banking career, Ralph is committed to improving the lives of others, and has devoted immeasurable time and significant effort volunteering in support of local, regional and provincial causes.
Ralph is the former chair of the board of the Saskatchewan Chamber of Commerce, and more recently, completed 10 years of service as the chair of the board of directors, of Saskatchewan Polytechnic. As an expert in board governance, he is frequently sought out for advice on issues of fiduciary responsibilities, strategic and business planning, and meeting management.
Ralph holds a Pro.Dir designation in Public Policy Governance, and is a recipient of an Award of Merit from the City of Prince Albert.
Congratulations on your honorary diploma Ralph!
Since the first honorary diploma was awarded in 2003, Sask Polytech has been recognizing extraordinary individuals who model the institution's vision and values. The contributions made by the members of this elite group help cultivate an educational environment focused on applied learning and innovative research.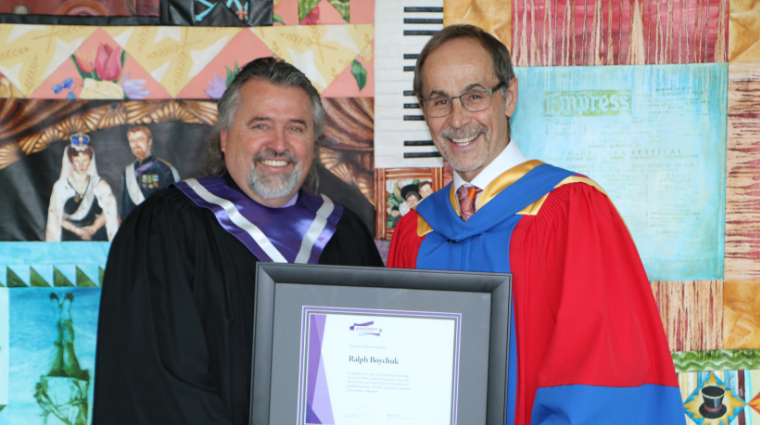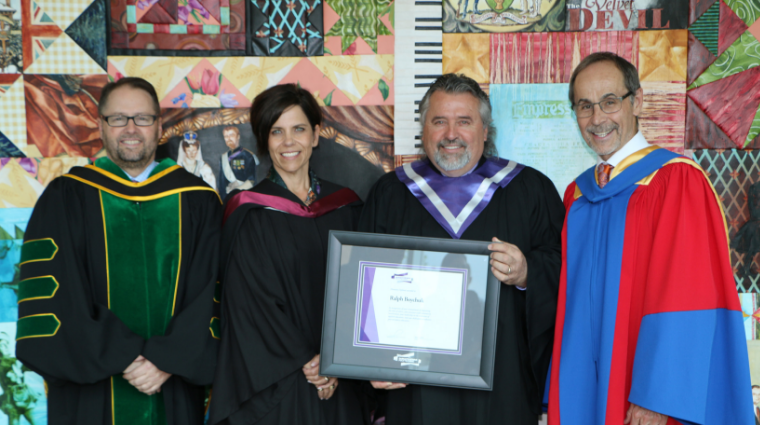 View past recipients online.
Published June 2019.