Kim Ulmer receives honorary diploma at Moose Jaw convocation
Ms. Kim Ulmer is passionate about post-secondary education and about providing leadership and support to Sask Polytech students and alumni across western Canada.
After graduating from the Saskatchewan Polytechnic (SIAST) Business Administration program in 1990, Kim started working for RBC. She has now been with RBC for more than 25 years, and is the regional president, Saskatchewan, Manitoba and North Western Ontario.
In her role, Kim is responsible for achieving a best-in-class sales and service experience for all clients in business and personal banking. She is thrilled to lead and is inspired by a talented workforce of over 2,600 employees from the radiant fields of Saskatchewan to the vibrant city of Sudbury.
She is an energetic member of the community and a firm believer in encouraging youth to develop an entrepreneurial spirit. Kim is an appointed member of the Junior Achievement of Canada board of directors; is the divisional co-chair of United Way Winnipeg; a member of the Business Council of Manitoba; a member of the Young Presidents' Organization; and, is the past National Women Entrepreneur Champion for RBC. She is also involved with RBC Future Launch, which is a half billion dollar, 10-year commitment from RBC to support youth bridge the gap to meaningful employment.
Kim is an active Sask Polytech alumna, an incredible supporter of our students and our programs, and leaves a lasting impact on the lives of all those with whom she interacts.
Congratulations on your honorary diploma Kim!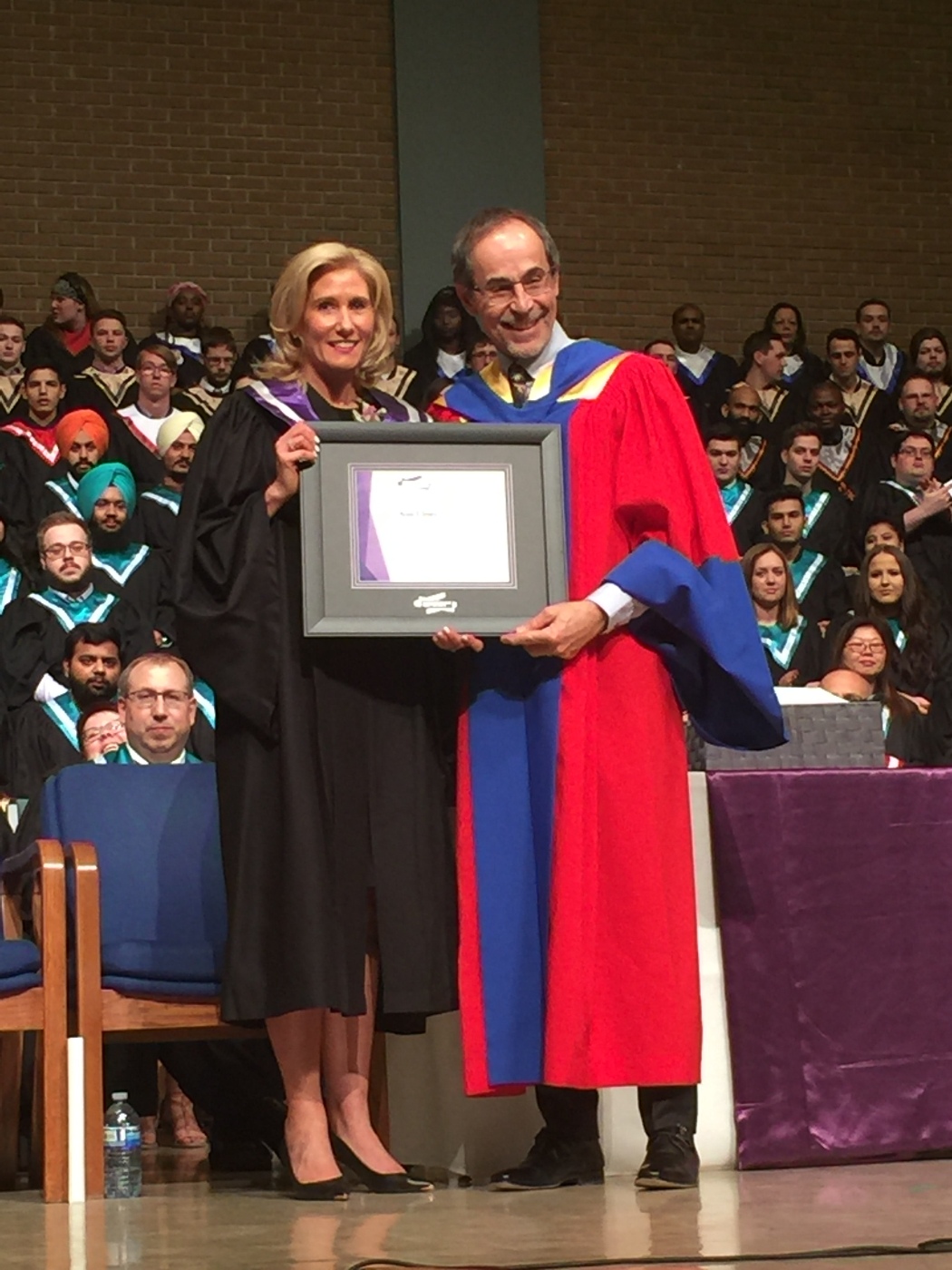 Since the first honorary diploma was awarded in 2004, Sask Polytech has been recognizing extraordinary individuals who model the institution's vision and values. The contributions made by the members of this elite group help cultivate an educational environment focused on applied learning and innovative research.
Published April 2018.