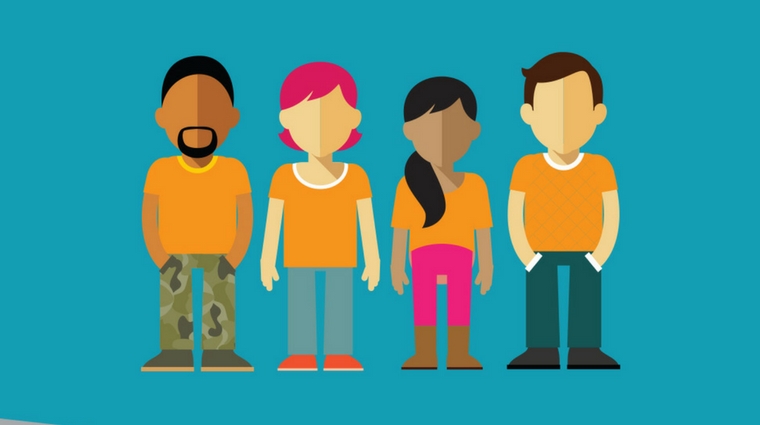 Sask Polytech is wearing orange on September 29 to show that every child matters
Orange Shirt Day is rooted in one very simple, but very important and powerful idea: Every child matters. At Sask Polytech, we believe that every child and every person matters.
"Orange Shirt Day is about acknowledging that for reconciliation to take place, we have to make sure that every child feels like they have a place in this world," says Jason Seright, director, Indigenous Student Success Strategy.
The concept for Orange Shirt Day came from a residential school commemoration event held in Williams Lake, BC. During the event, Phyllis Webstad told her story about attending Mission school on the Dog Creek reserve at the age of six. She said that despite the fact that her family did not have much money, her grandmother bought her a brand new orange shirt for her first day of school — she was so excited to wear it and to go to school. The feeling didn't last long, and as soon as she got to the mission she was stripped and the orange shirt was taken away from her.
"I finally get it, that the feeling of worthlessness and insignificance, ingrained in me from my first day at the mission, affected the way I lived my life for many years," Webstad writes on a webpage for the national event.
At Sask Polytech, every student matters. We are proud of our diversity and we work to ensure that every student feels like they are welcome here.
"Orange shirt day is a day to remember what happened to Indigenous children at residential schools across Canada," says Gwen Bear, Indigenous community liaison. "It will be a day for me to personally remember what my parents, grandparents, and relatives endured. It is now my hope that more and more people learn about what happened, this knowledge will bring understanding which in turn brings change."
"Our Indigenous Student Success Strategy is guided by the principals of reconciliation," says Seright. "We want to create long-term positive change by putting our students' needs first. We want our students to seem themselves and their culture throughout all aspects of the institution."
---
Orange Shirt Day is on September 30. As September 30 is a Saturday, campus events are organized for September 29. On September 29 visit your campus' Indigenous Students' Centre to participate in Orange Shirt Day activities. Orange shirts will be handed out on a first-come, first-serve basis. Share your photos with #SaskPolytechOrange.
---
For more information on Orange Shirt Day visit: orangeshirtday.org
For more information about Indigenous Strategy visit: saskpolytech.ca/indigenous
Published September 2017.