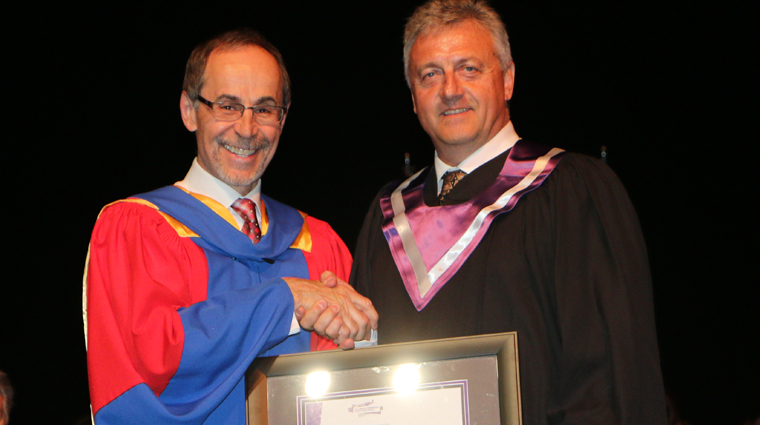 Known as a leader in heavy civil construction, Gord Broda is the owner and manager of the Broda Group. The company was originally started by Gord's father Cas in 1957, and has since grown to serve communities across Canada - from Prince George, BC to Dryden, Ontario. Gord Broda and the Broda Group goes above and beyond to support the people who live and work in their home communities.
In Saskatchewan, Gord is known for his philanthropic nature, generosity and humility. Gord is the owner of the Snakebit F-100 truck that was auctioned off on live TV at the Barrett Jackson auction in Scottsdale, Arizona a couple of years ago in support of the Children's Hospital Foundation of Saskatchewan. Regarding his generous donation Gord shared this is "just another Saskatchewan family helping to get this hospital built."
Gord seeks out unique ways to foster success in others and strives to turn his own accomplishments into a wealth of opportunities for a variety of individuals in Prince Albert and across the province. Most recently, the Broda Group won the bid to build the Regina Overpass - being dubbed as the largest construction project in Saskatchewan's history. The result is a multi-year project that will continue to provide exceptional hands-only learning opportunities for students and employment options for our graduates.
Since the first honorary diploma was awarded in 2004, Sask Polytech has been recognizing extraordinary individuals who model the institution's vision and values. The contributions made by the members of this elite group help cultivate an educational environment focused on applied learning and innovative research.
Check out Sask Polytech's other honorary diploma recipients: