How to Register in Dual Credit Courses using Elevate
Step 1: Log onto Saskpolytech.ca, use the search engine in the top right corner to search Dual Credit or visit saskpolytech.ca/dualcredit.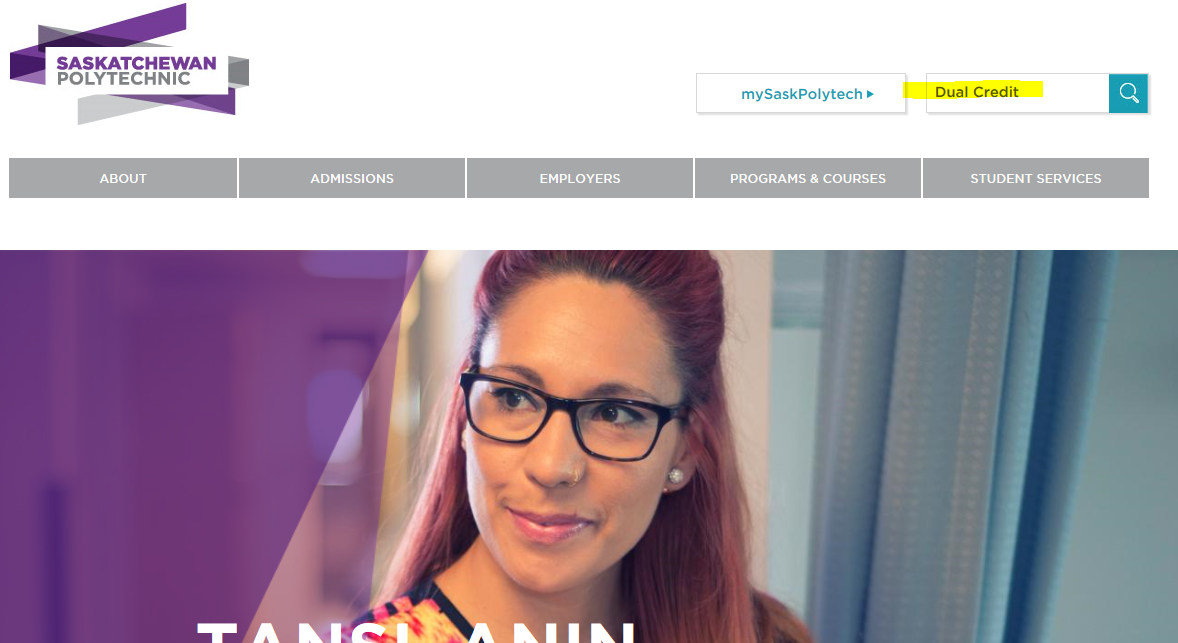 Step 2: Once you are on the Dual Credit page, you will see information on all available courses. Click any of the courses. See below.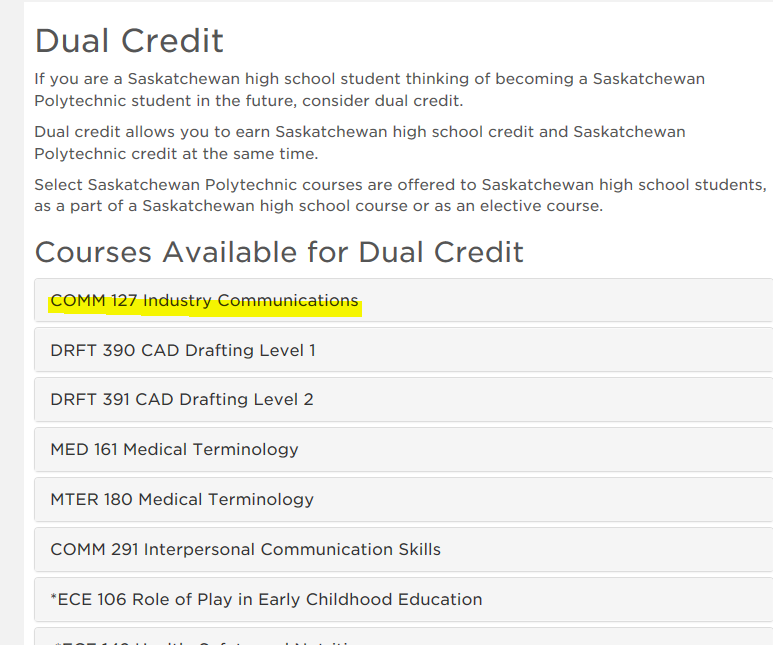 Step 3: Once you find the course along with the dates you are interested in, confirm the delivery method under location and then click Add to Cart.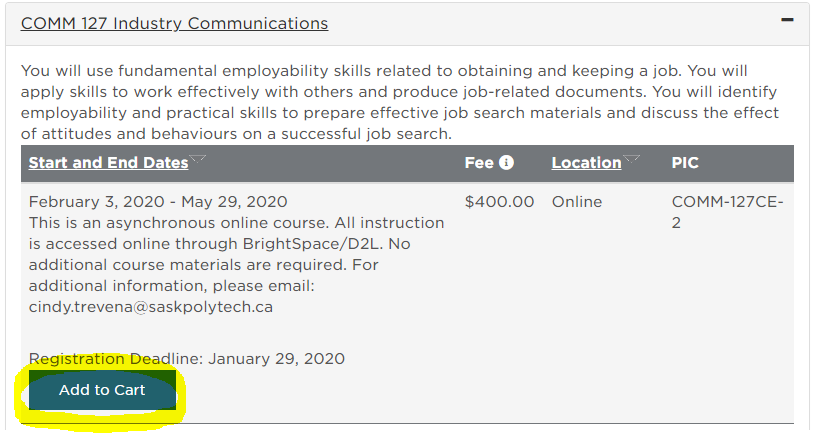 Click on the Cart button.

Click Checkout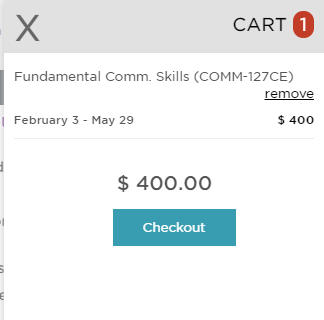 Step 4: You will then be taken to the Elevate registration page. If you are new to Elevate, you must create a username and password – NEW ACCOUNT (Please note, this is not the same as your SaskPolytech username and password.) You will only need to create an account once. Please remember your password for future registrations.
Confirm the course, delivery method and date are correct in the top right corner before proceeding.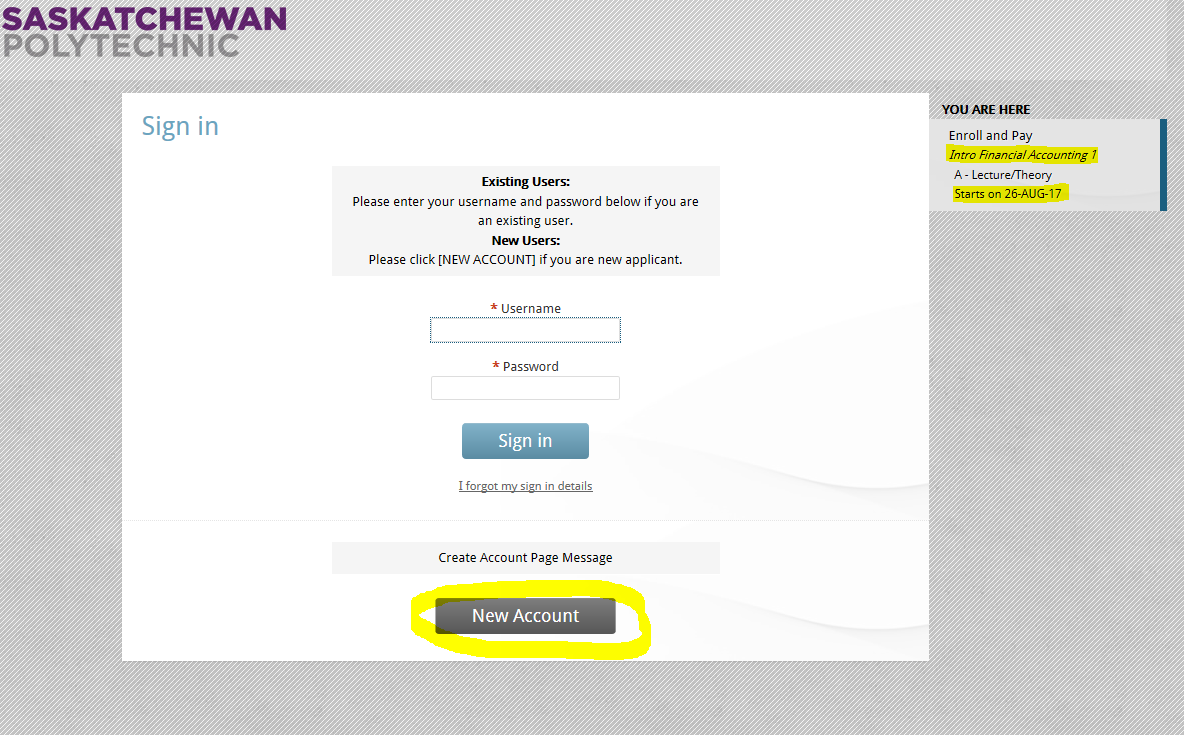 Step 5: You will then be asked a series of questions before taking you to the payment screen.
Once the registration is complete you will receive a confirmation of enrollment by email to the address you provided during the registration process. If you are a student new to SaskPolytech, you will also receive a second email within a couple days with your SaskPolytech username and password for accessing your courses through the Saskatchewan Polytechnic student portal. Please keep the confirmation of enrollment from Elevate and your SaskPolytech username and password for future reference.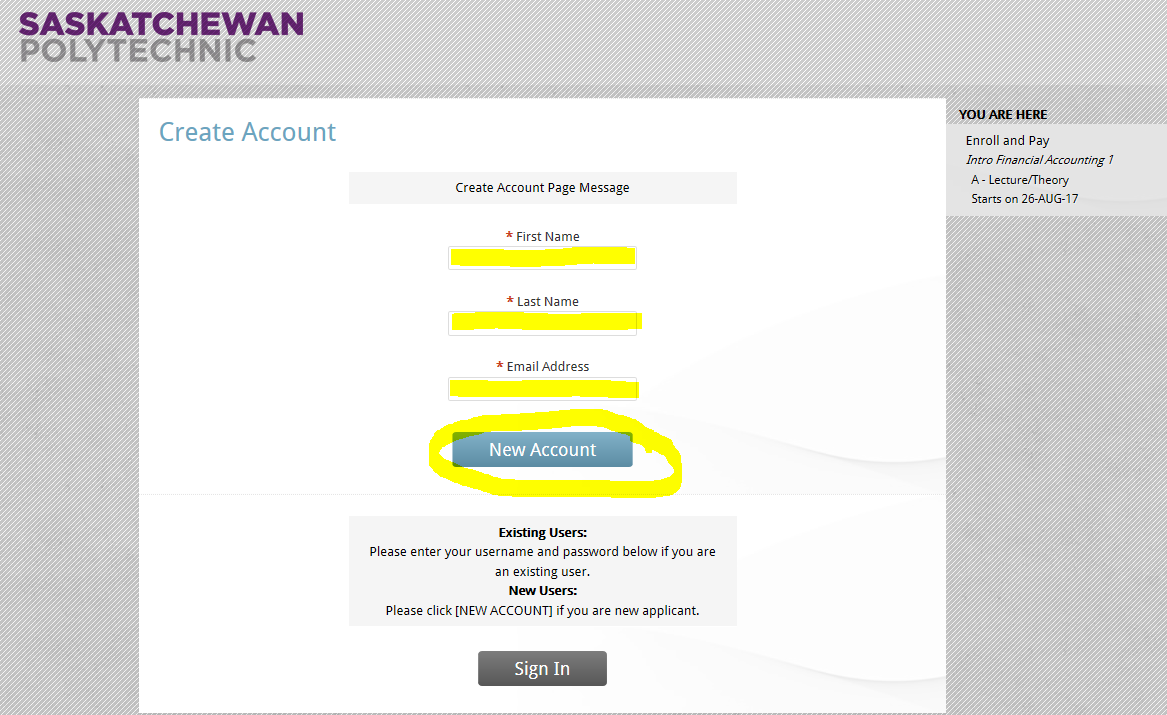 Step 6: Await your start date and log on to mySaskpolytech to view your course.
For additional information, view the dual credit frequently asked questions.