Saskatchewan Polytechnic Schools Model
The schools model is a way to organize full-credit academic programs. It is a common practice in post-secondary education, especially among polytechnics in Canada. Grouping like programs into schools, students will have learning opportunities with evolving interdisciplinary and interprofessional fields of study, and industry will more clearly understand our programming.
In the Saskatchewan Polytechnic schools model, schools have been categorized within seven schools in the economic sector and three schools in the public service sector.
The economic sector schools reflect the broad sectors of our provincial economy. These economic sectors drive the industries and businesses that grow our economy.
The public sector schools are those that support the drivers of the economy by providing the support services necessary for our economy and society to function.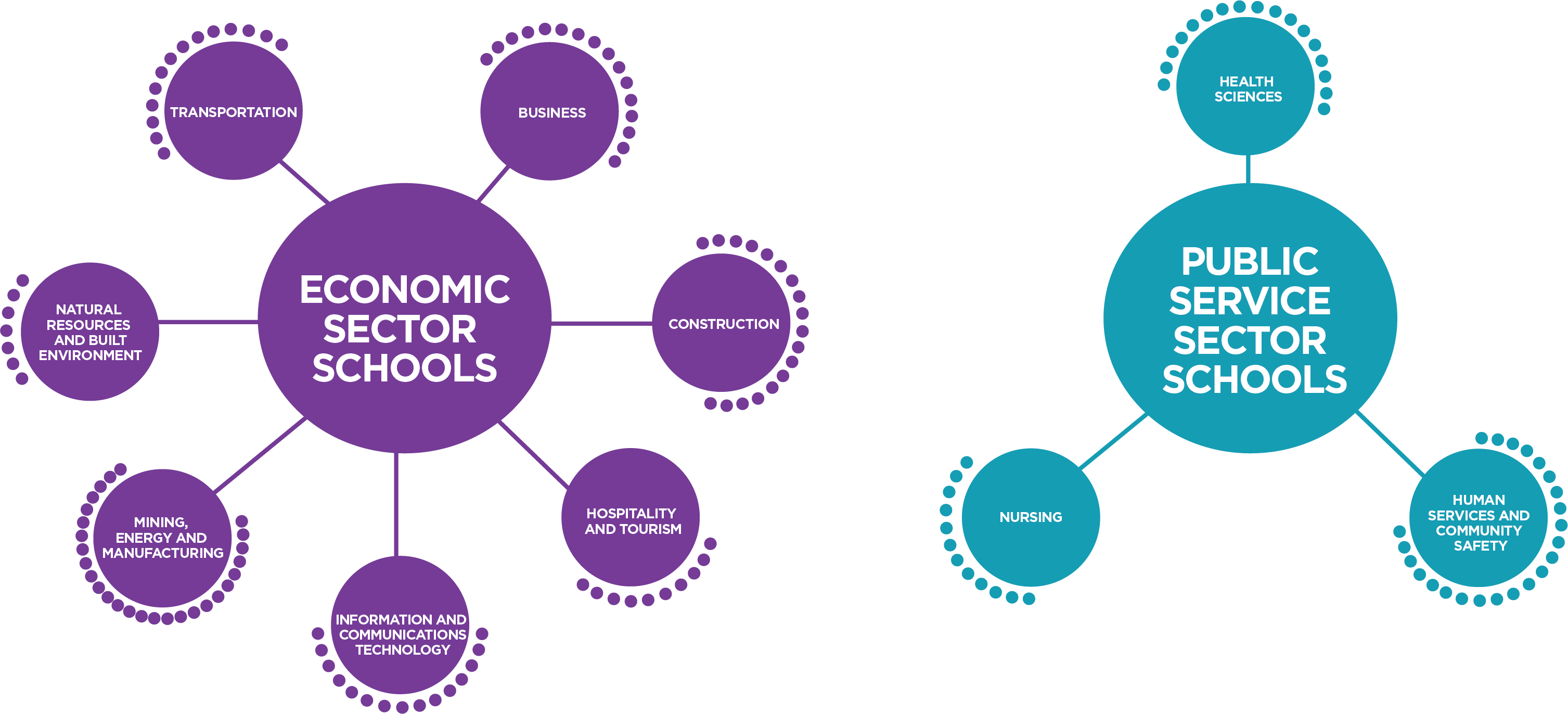 Printable legal-size (pdf)