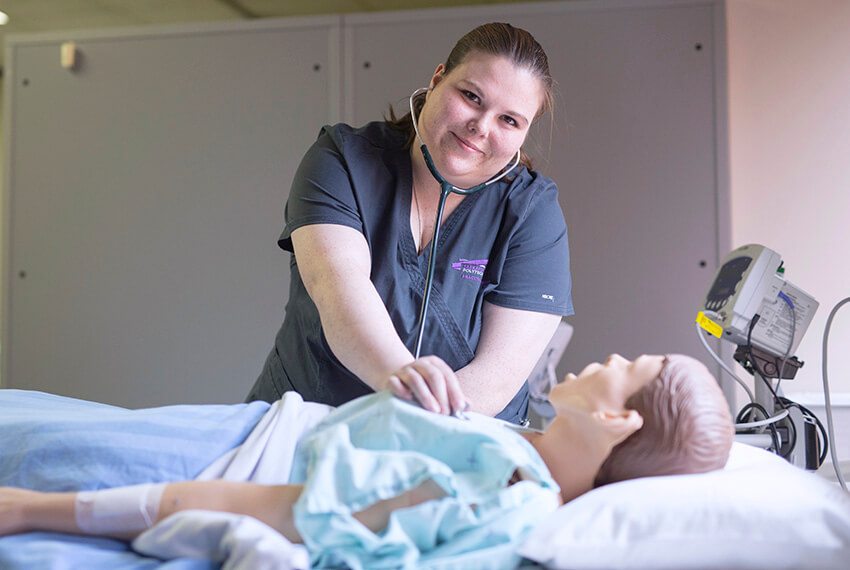 Hometown: MacDowall, SK
Program: Practical Nursing – Diploma
In high school, Katherine attended a career fair not knowing what would come out of it. But after hearing about practical nursing and the program at Sask Polytech, she felt more certain about her future. Now, a 2017 graduate, Katherine says a lot of her success comes from the support of her instructors.
"They pushed me to pursue the best possible marks I could achieve. They helped me through the rough times I encountered but also pushed me when I felt like giving up," she says.
Relying on their support, Katherine watched her marks grow, even achieving 90s in some of her more difficult classes.
"I felt so proud of myself because I had put so much work into my marks," she says.
Katherine also found a lot of support at the campus Indigenous Student Success Strategy office.
"It was a place where I could go and talk to someone to figure out difficult life situations," she says. "I had to face some loneliness when some of my friends left the program, but with the help of my Indigenous student advisor, I learned how to make new friends and work with others in my class so I didn't feel so lonely."
Now, having achieved such great success at school, Katherine is hoping to take her skills into a medical setting to help children with serious medical needs at a pediatric ward or at Hopes Home in Prince Albert.