Parent Handbook for Summer Camps
Give your kids a summer experience to remember!
Sask Polytech offers day camps for kids of all ages and interests. Led by enthusiastic Sask Polytech grads and other staff, our camps provide a safe, fun environment for your kids to explore new interests, discover new talents and make new friends.
Camp descriptions
Visit the camp web page to see all available camps and their descriptions.
Registration
Parents interested in full-day options, should consider enrolling their child in another camp for either the morning or afternoon. Campers staying for the full day will have a supervised lunch.
Step one: Visit the camp web page
Step two: Find the camp along with the date and location you are interested in. Select
Register and complete the following steps.
Note: You will need to register and pay for each camp individually.
Step three: You will be taken to the Student Gateway. Information entered here is for the child that will be attending the camp.
New Users:
Select New account. Please remember this information for future registrations.
Existing Users:
Sign in with your username and password.
Confirm the course and dates (in the top right corner) are correct before proceeding.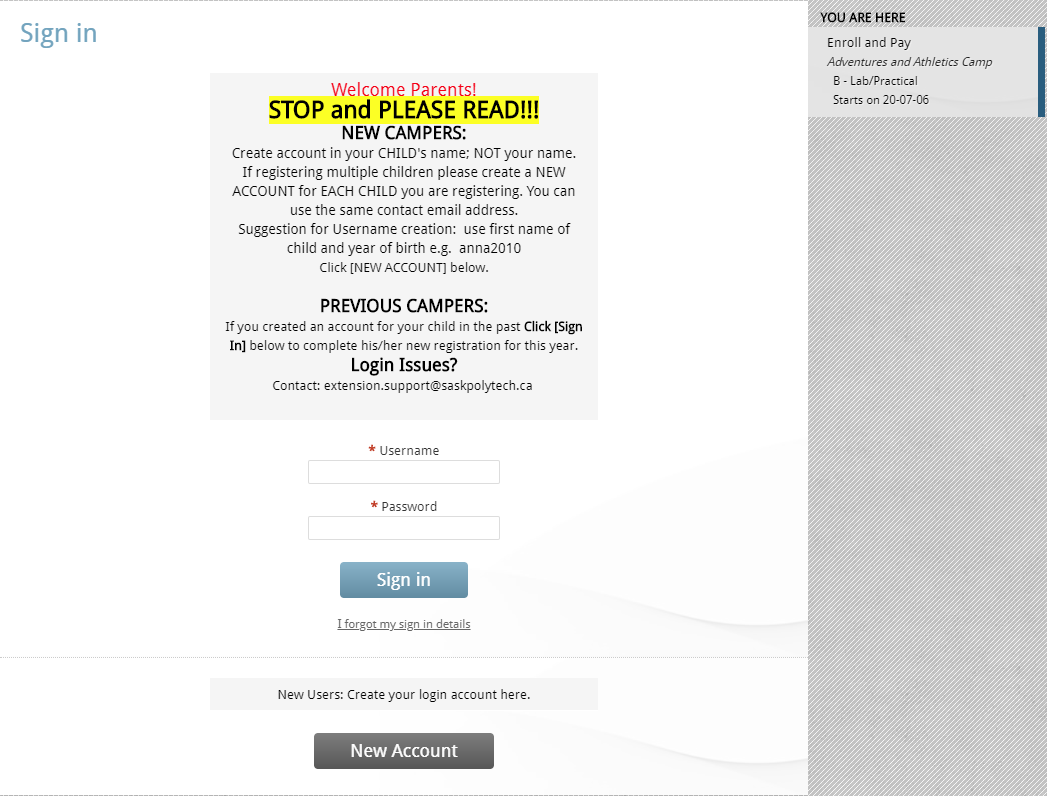 Please create a username specific to the child you are registering.
Note: If you are registering more than one child, you will need to create a specific account and username for each child.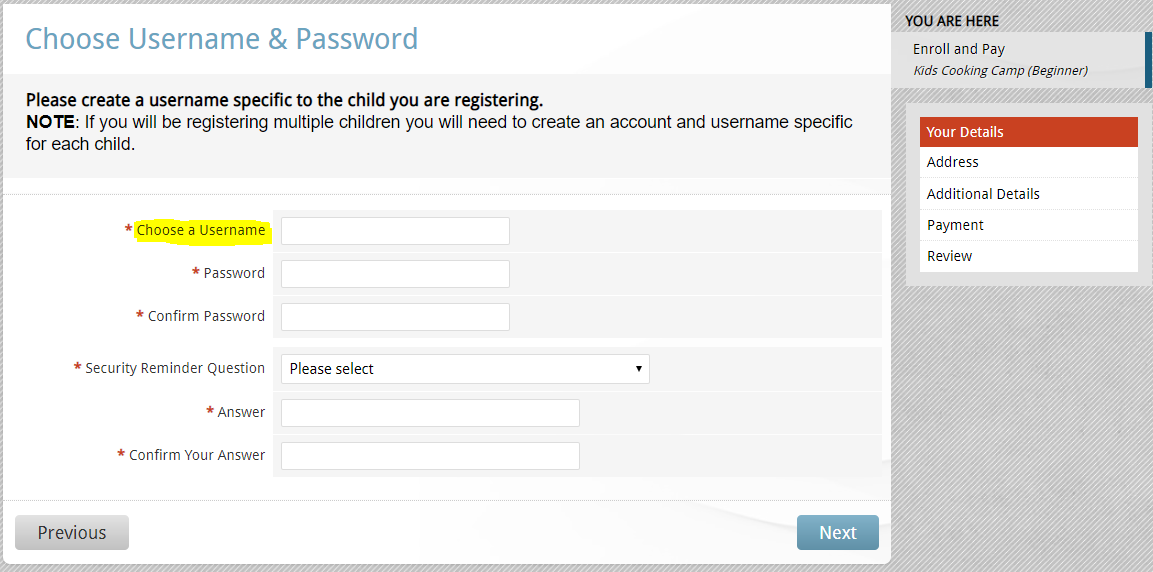 Step four: You will be asked a series of questions before proceeding to the payment screen. A red asterisk indicates a required field, meaning you must answer in order to continue the registration process.
Once your registration is complete, a confirmation of enrollment will be emailed to the address you provided during the registration process.
Refund and cancellation policy
Refunds will be issued for camp cancellations received up to seven calendar days prior to the first day of the camp.
You can opt to transfer the full amount to another camp. No refunds or transfers after the withdrawal deadline (Seven calendar days prior to camp start date).
General camp information
Checklists
Any extra gear required for your camp (see camp description for details)
Closed-toe shoes (e.g., runners)
Lunch, if staying for an afternoon camp
Prescribed medication with doctor's note
Snacks
Sunscreen
Complete and submit the online camper forms during the registration process.
Read the parent handbook
Pay all fees
Sask Polytech Camps Parent Handbook (pdf)
Questions
Contact flexible.learning@saskpolytech.ca.