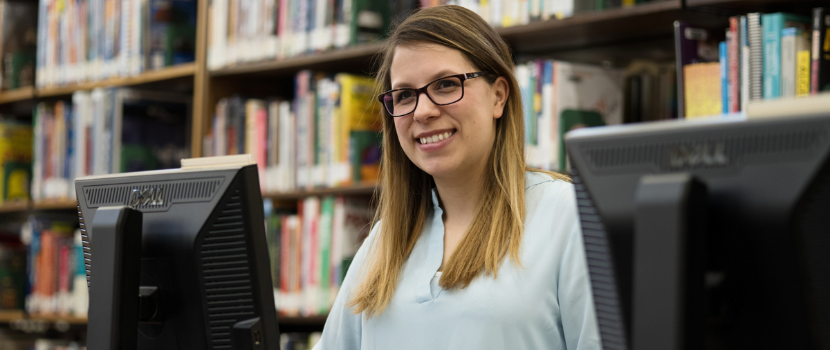 Students can earn high school credit and Sask Polytech business program credit at the same time
September 7, 2023 – Starting January 2024, high school students in Saskatchewan have the option to earn dual credits for several School of Business courses, simultaneously earning both a high school credit and a Saskatchewan Polytechnic credit.
"Dual credit programs empower students, equipping them with the knowledge, skills and confidence to excel in both their academic pursuits and future endeavors," says Kirsten Downey, acting associate dean School of Business. "We are very excited to introduce high school students to some of our School of Business courses."
High school students can now sign up for Sask Polytech's two new dual credit courses starting in January that will enable them to get a jump-start on their post-secondary studies through distance education. Students who successfully complete a dual credit course will not only earn a high school credit, but they will also receive credit for their course at Sask Polytech.
The new dual credit School of Business courses and high school credits offered January 2024 include:
BUS 104: Introduction to Business (Entrepreneurship 20)
MGMT 108: Introductions to Sport Management (Introduction to Sport Management 30)
"These dual credit courses will allow high school students to explore potential career paths before enrolling in a full-time program and potentially offer a head start on their higher education journey in business," says Downey. Dual credit courses teach students time management skills as they learn to balance their high school workload with post-secondary level coursework. Dual credit learning can also potentially reduce tuition costs and the time needed to complete a certificate or diploma.
Sask Polytech's dual credit courses have been approved by Saskatchewan's Ministry of Education. Dual credit allows for greater flexibility in the delivery of secondary-level courses and to provide more opportunities for students to explore and develop their interests, aptitudes and skills. Sask Polytech consulted extensively with ministry officials to ensure that its dual credit offerings aptly align with secondary courses.
Students interested in registering for a dual credit course should contact their guidance counsellor. Courses start January 2024 and enrollment is now open.
Learn more about dual credit programs at Sask Polytech: saskpolytech.ca/dualcredit.