Love of learning draws international students to Saskatchewan Polytechnic
While St. Valentine's Day generally invokes feelings of romantic love there is a different type of love in the air at Saskatchewan Polytechnic. A common love of learning and a desire to improve their opportunities has brought students from around the world to Sask Polytech.
Maica Lomat's love of learning and her love of food are growing through the hands-on learning offered by Sask Polytech. A registered nutritionist-dietician and certified chef in the Philippines, Lomat moved to Canada to pursue her education in the Food and Nutrition Management program. She has her eye on a career in long-term care. A desire to improve her own future and that of the family she hopes to raise in Canada, help motivate Lomat to work hard in all she does.
Lomat encourages others to "always follow your dreams. If your dreams don't scare you, they are not big enough."
"There will be difficult days along the journey but don't stop as these are just bumpy roads along the way which will make us stronger and wiser," she says.
Shyla Alfabete was drawn to Sask Polytech through its reputation of producing skilled graduates. Alfabete left her home in the Philippines to enroll in the two-year Recreation and Tourism Management program.
"Our program offers exciting learning opportunities to international students like me," says Alfabete. "The learning environment is immersive. We are learning in a small group and instructors are highly focused on each student."
Alfabete appreciates the academic support she has found through the library and learning services. She strives to maintain a positive attitude and encourages others to do the same. Alfabete believes her key to success is hard work. She encourages others to focus on their studies and manage their time well.
"To all aspiring international students who are considering studying at Sask Polytech, I am proof that this journey is worth it."
After studying architecture in Brazil, Thaiana de Toledo is continuing her education in Interactive Design and Technology at Sask Polytech. She has maintained the creative spirit of her childhood and hopes to pursue a career in a creative field such as media development, web or graphic design.
De Toledo appreciates the friendly faculty and staff who have helped her feel welcome in her new home. She has experienced additional support through the international recruitment advisors who have helped her be organized and connect with other international students.
De Toledo draws on past experiences and personal successes as inspiration and courage to overcome obstacles.
"I always think about my achievements and how it was tough to get through each one of them. This comforts me and gives me the courage to pull through a new difficulty."
Trinh Tran left her home in Vietnam to continue her education in the Disability Support Worker program. She is on track to graduate in June and pursue a career as a personal support worker.
"I am passionate about helping others and making them feel happy," she says. "I know that in Canada people care about vulnerable individuals such as seniors, children and people with disabilities, so choosing Canada to study this program and develop my career in this field is a wise choice for me."
As she learns to care for others, Tran is also experiencing care and compassion from her instructors. She is thankful for the support and guidance she's received both in and out of the classroom.
"My instructor knew this was the first time I was studying abroad," says Tran. "She showed her positive energy to support me."
Tran encourages her fellow students to stay future focused and to believe in themselves.
"Do not use 'I can't' but 'I know I can' as motivation to do positive things in life."
Blessed Joy Asuncion is also pursuing her education in the Disability Support Worker program. Asuncion had a background in health care from the Philippines when she continued her studies in Canada.
"The training and education I'm receiving at Sask Polytech help me to see my career in a wider perspective. As a support worker who is surrounded by intellectually and physically challenged people, I have become more passionate by learning their stories, attending to their physical needs, caring for their well-being, and simply contributing to their development," she says.
Learning a new culture has been a challenge but as she became more comfortable with her surroundings her confidence improved.
"I always remind myself to make constant progress and to accomplish little goals every day," she says. "Being optimistic keeps me focused and motivated. I believe that taking one step at a time is the key to staying on track and to making it to the top."
Iktan De La Vega Barrera left his home in Mexico to pursue an education in the Interactive Design and Technology program with a career goal of becoming a web designer or working in the video game industry. His creative nature and a desire to follow his passion keeps him motivated.
"I try to focus on my goals and I encourage others to do the same," he says. "I think about what I want for my future and I work hard to achieve those goals."
While the path to improvement is not easy, he reminds anyone who is struggling to look at how far they've already come.
"Be patient. It's not an easy journey but hang on and you'll see that before you know it, you will have succeeded."
Their passion may be in different subject areas but these international students have a common love of learning and a desire to reach their personal goals.
Learn more at saskpolytech.ca/international.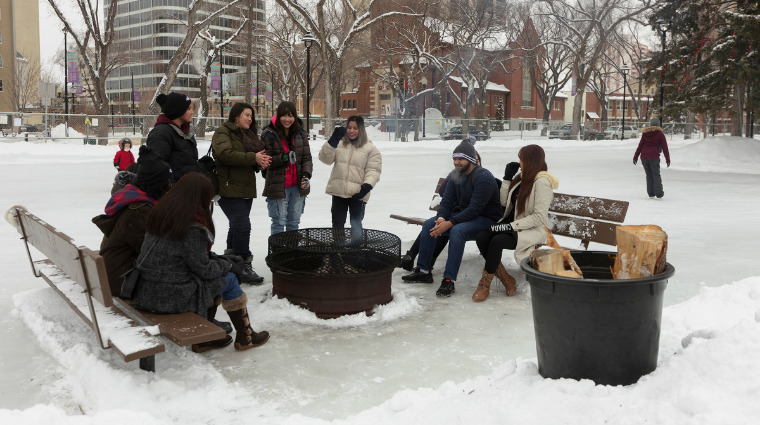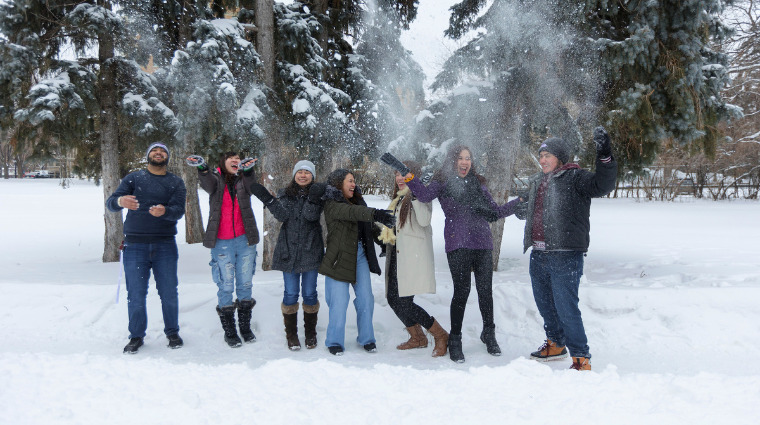 Published Feburary 2022.