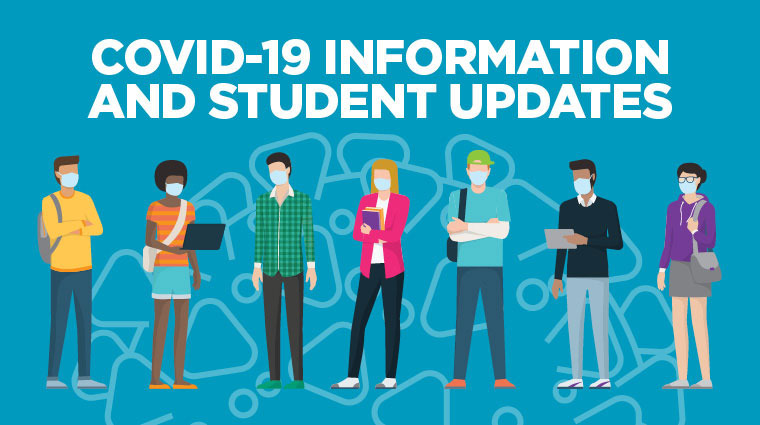 Over the past year, Saskatchewan Polytechnic has taken a proactive approach to share COVID-19 updates and help mitigate the risk of contracting or spreading the virus within our campus communities.
After reviewing the amendments to the Government of Saskatchewan's latest public health orders today (March 23), Sask Polytech has made the decision to temporarily suspend in-person learning at Regina Campus from March 29 – April 5, 2021. This is in response to the increased number of COVID-19 cases in Regina, including variants of concern (VOC). Limited in-person learning will continue at Moose Jaw, Saskatoon and Prince Albert Campuses.
On Wednesday, March 31 Sask Polytech will provide an update on when limited in-person learning on Regina Campus will resume.
Sask Polytech has found a combination of online/distance instruction and limited in-person learning experiences where needed, has provided students the best chance of academic success in the ever-changing environment of the global pandemic.
Sask Polytech continues to follow strict COVID-19 protocols as the health, safety and security of our students and employees continue to be of the utmost importance. Students should monitor messages from their instructors for alternative plans for time scheduled to be on campus.
It's important to stay vigilant. Our Sask Polytech community has the ability to slow the spread of COVID-19 dramatically:
Stay at home and away from others if you feel ill.
Wash your hands often with soap and warm water for at least 20 seconds or use hand sanitizer containing at least 60 per cent alcohol.
Keep a 2m physical distance from others outside your immediate household.
Masks are mandatory on campus. Health Canada recommends masks be made of multiple layers, including at least two layers of tightly woven fabric such as cotton and a third middle later of filter-type fabric such as non-woven polypropylene.
Clean and disinfect frequently touched surfaces and objects often.