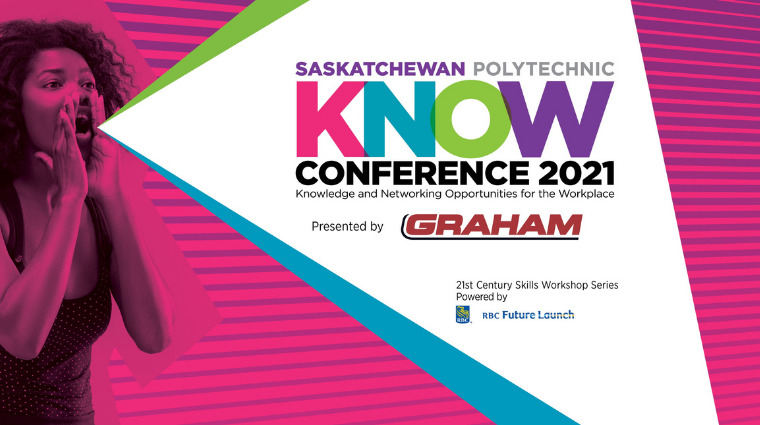 Knowledge and Networking Opportunities for the Workplace (KNOW) conference connects students with community leaders, industry experts, and Sask Polytech alumni.
On March 9, 2021 over 1,000 Saskatchewan Polytechnic students registered for the first virtual KNOW conference presented by Graham. Throughout the full day professional development conference, students had the opportunity to learn a variety of essential skills to help them along their career journey.
"Sask Polytech students had the opportunity to connect with and learn from each other, as well as community leaders, industry experts and Sask Polytech alumni," says Alice Miller, Sask Polytech associate vice-president of Student Services. "Students participated in the conference by selecting breakout sessions that resonated with their personal and career goals."
"We're excited to be able to provide the KNOW conference to our incredible students. The wide range of information provided will support and shine a light on their Sask Polytech training and work integrated learning opportunities. Sask Polytech prepares students with skills for the future, and trains them to make complex decisions, think critically and creatively, apply entrepreneurial concepts to their work, and appreciate the dynamics of working within a team structure," shares Dr. Larry Rosia, Saskatchewan Polytechnic president and CEO. "Thank you to our event sponsors, Graham and RBC, and to the organizers and volunteers who have made this inaugural, virtual conference a great success for these exceptional future employees of industry."
The virtual conference included an exhibit hall, networking sessions with alumni and industry, and a 21st Century Skills Workshop Series powered by RBC Future Launch. Workshop topics included building emotional intelligence, building personal brand and money life hacks.
Hamza Khan, a multi-award winning marketer and entrepreneur, gave the keynote presentation. Khan presented on, The Great Journey: Discovering Resilience and Leadership Through Difficult Change. Khan makes the case that to change is human. More than that, it's essential to long-term growth. By understanding human nature and by intentionally contending with adversity, we can not only overcome setbacks—we can actually prepare ourselves to react effectively when met with future dead ends, failures, and setbacks.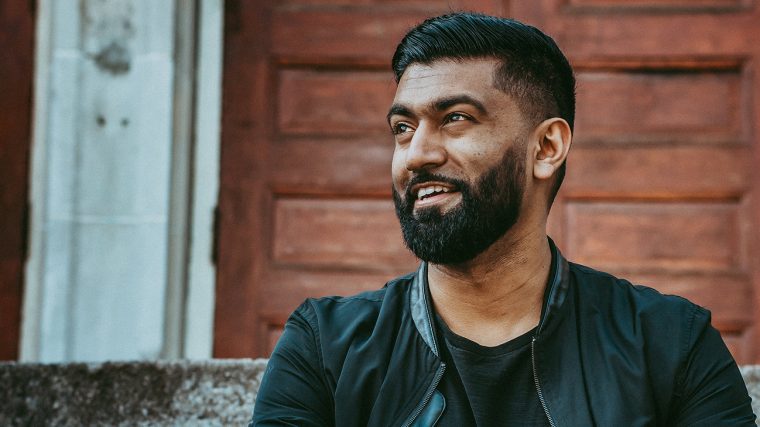 Below Khan shares some advice for Sask Polytech students.
What is your advice for Sask Polytech students graduating this year?
You're graduating into an uncertain and complex market. It's going to feel stressful and overwhelming. Right now, it's okay to not be okay. These are unprecedented times, and everyone on the planet is experiencing higher than usual stress levels. To Sask Polytech students graduating this year, I urge you to not lose hope—the world will heal, it's only a matter of time. Finding gainful employment in your field is not a matter of if, but when. Hang in there.

If you could go back in time, what advice would you give to your younger self?
I would advise my younger self to move into action before I felt ready. And to prioritize progress over perfection. To prioritize momentum over goals. You can't always make the right decision. However, you can make a decision, and then make it right.

What is the biggest challenge you have overcome? What did you learn from this experience?
The biggest challenge I've had to overcome is silencing my inner imposter, the nagging internal voice that has told me "you're not good enough" for most of my life. I used to believe that people were born with confidence. And while that might be true for some people, most of us need to nurture it. Confidence, I've come to learn, comes through competence. Find out what you're good at, get better at it, and then trust the process.
Khan's keynote presentation will be available for 30 days post-event.