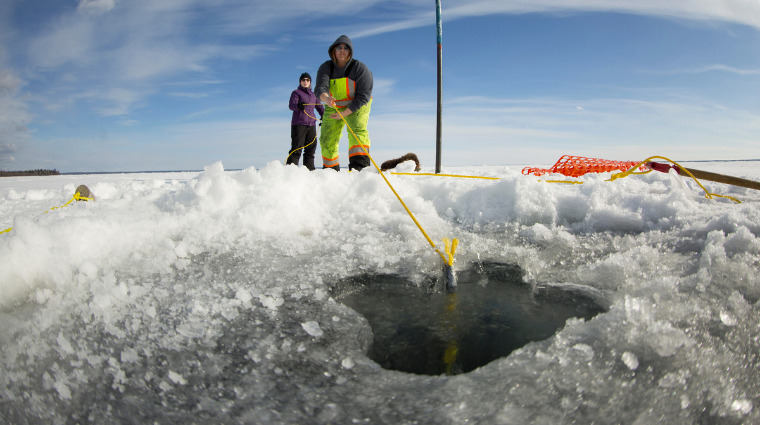 Centre at Candle Lake, SK, wins 2020 Global RCE Award for Innovative Projects on Education for Sustainable Development
January 20, 2021—The Hannin Creek Education and Applied Research Centre (HCEARC), one of Saskatchewan's major centres of applied research, has been recognized by the United Nations University for its role in addressing the UN's Sustainable Development Goal (SDG) #15 Life on Land. The goal, one of 17 SDGs, is to protect, restore and promote sustainable use of terrestrial ecosystems.
The centre, located at Candle Lake, SK, received a Global Acknowledged Flagship Project certificate. The awards recognize projects and programs within the Global Regional Centre of Expertise (RCE) Network that bridge local and global perspectives on sustainable development; those that engage with transformative learning and research; and initiatives that contribute to community engagement, research and development and capacity development of stakeholders and partners. This recognition comes from the United Nations University, which headquarters the Global RCE Service Centre.
The Hannin Creek centre is an equal partnership between Saskatchewan Polytechnic and the Saskatchewan Wildlife Federation (SWF). As the only boreal forest field station in the province and one of two boreal stations in Canada, HCEARC is a unique place to study and conduct research in such diverse programs as forestry, fisheries, wildlife, conservation law, and environmental, civil and water resources engineering technology.
"Sustainability is one of Saskatchewan Polytechnic's core values," says Dr. Larry Rosia, Sask Polytech president and CEO. "We are deeply honoured that the centre has achieved this global recognition, and would like to thank all those who have, and those who continue to contribute to making the centre such a unique and inspiring place to learn and conduct applied research."
"The Hannin Creek centre has won several national and international awards, including awards for our outdoor education programs, which hundreds of people enjoy and benefit from each year," says Clark Schultz, SWF board of director's president.
The current challenges to sustainability addressed by the work done at the Hannin Creek centre include climate change, overpopulation, deforestation, urbanization and economic austerity. Conservation, education and research are of critical importance to mitigate these challenges, according the award nomination.
The award nomination was submitted by RCE Saskatchewan. Sask Polytech is a founding partner of RCE Saskatchewan since its formal acknowledgement by the United Nations University in 2007.
For a complete list of recipients of 2020 RCE Global Awards, see 2020 RCE Awards for Innovative Projects on Education for Sustainable Development | RCE NETWORK.