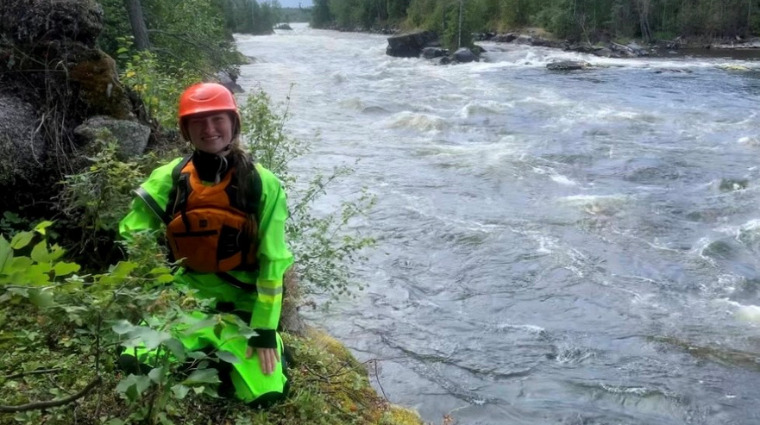 Programs with a co-operative education work term help students get real-world experience
Cassidy Flaman was always intrigued and interested in the environment. Flaman looked into her options and came across the Environmental Engineering Technology program at Saskatchewan Polytechnic. The three-year diploma program focuses on the applied science behind environmental protection and includes three, four-month co-operative education work terms.
Co-operative education is a three-way partnership between Sask Polytech, an employer and a student. It's a win-win-win partnership, where students earn a salary as they work with professionals in their fields of study.
"I completed both of my co-operative education work terms with Environment and Climate Change Canada, Water Survey of Canada," says Flaman. Environment Canada is the national authority responsible for the collection, interpretation and dissemination of standardized water resource data and information in Canada. In partnership with the provinces, territories and other agencies, Environment Canada operates over 2,800 active hydrometric gauges across the country.
Flaman's first eight-month co-op work term was during the pandemic and focused on data collection. "I collected historical cost share data for the stations around Saskatchewan, and uploaded it to the Environment Canada Water Survey of Canada website. It's important to have a good database for future reference and research." This data and information are vital for water management and environmental needs in Saskatchewan.
During Flaman's second four-month co-op term with Environment and Climate Change Canada the hands-on work began. "I traveled across Saskatchewan, testing the flow of the rivers, manually collecting water levels and assisting with hydrometric gauge station maintenance. The field work was an amazing experience."
"I loved the travel, being outside and working with the environment in the rivers. One of the best days during my second co-op was when we did swift water training at Otter Rapids on the Churchill River system, north of La Ronge. We were taught how to swim in a river with rapids. It was out of my comfort zone but an amazing experience. I'll never forget it."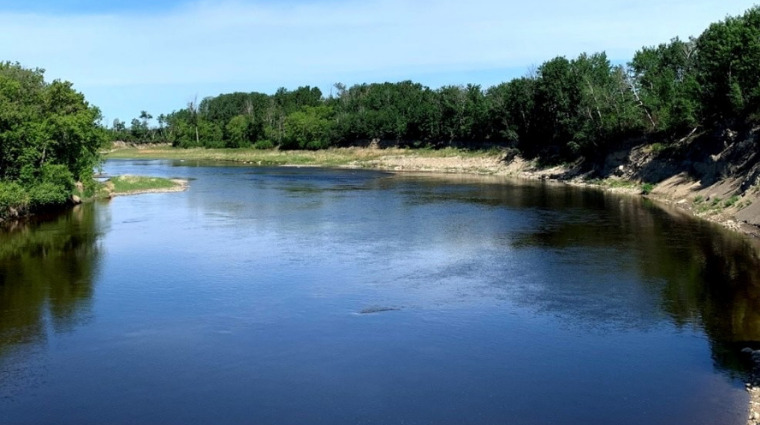 Being pushed out of her comfort zone was one of the many benefits of participating in co-op. Flaman says many students are concerned about finding a job after graduation. With co-op education you can make connections with people in the real world, get real-world experience and build self-confidence to help land a future job.
"I noticed a big difference coming back to the classroom after completing both of my co-op terms. I had a better understanding of the material being taught," says Flaman. "Thanks to co-op, I now have a personal connection to the material. It's easier to remember what we are learning in the classroom."
Another benefit of co-op is learning how to solve problems. "In the field we have to adapt and think on the spot. You never know what will come up and have to be innovative to fix the problem. The guidance and mentorship from the Environment Canada technologists were very helpful in these situations."
Flaman will graduate in April 2022. "I really enjoyed working for Environment Canada and would love to go back and work for them again. But if that doesn't work out, I'm confident in my skills and training to find another job."
Flaman's advice for getting through a tough but rewarding program is simple: "Be ambitious and eager to learn. Learn as much as you can. And sign up for co-op!"
"These co-op positions provide valuable work experience to students considering a future career with the Water Survey Division (NHS) of Environment and Climate Change Canada," says Stephanie Pow, Head of Operations – NHS Saskatchewan for Environment and Climate Change Canada. "The co-op students perform valuable work for the department including assisting in maintenance of stream gauging stations, collecting water level data, archival of reference material and much more. Students who have completed their co-op work terms are often hired as full-time employees."
Sask Polytech is dedicated to providing students with quality experiential education that enables them to develop, apply, and validate the skills necessary to prepare them for work. Work-integrated learning experiences, such as co-ops, give students the opportunity to apply the practical skills they learned at Sask Polytech in a work environment and bring work-place skills back to the classroom.
Co-operative education is an important component in a variety of Sask Polytech programs. Allowing students to earn while they learn, co-op placements give students on-the-job training and the opportunity to develop important soft skills best learned in real workplaces, where interpersonal communication and developing a professional network are more than just assets—they're essential.
Learn more about co-operative education at Sask Polytech.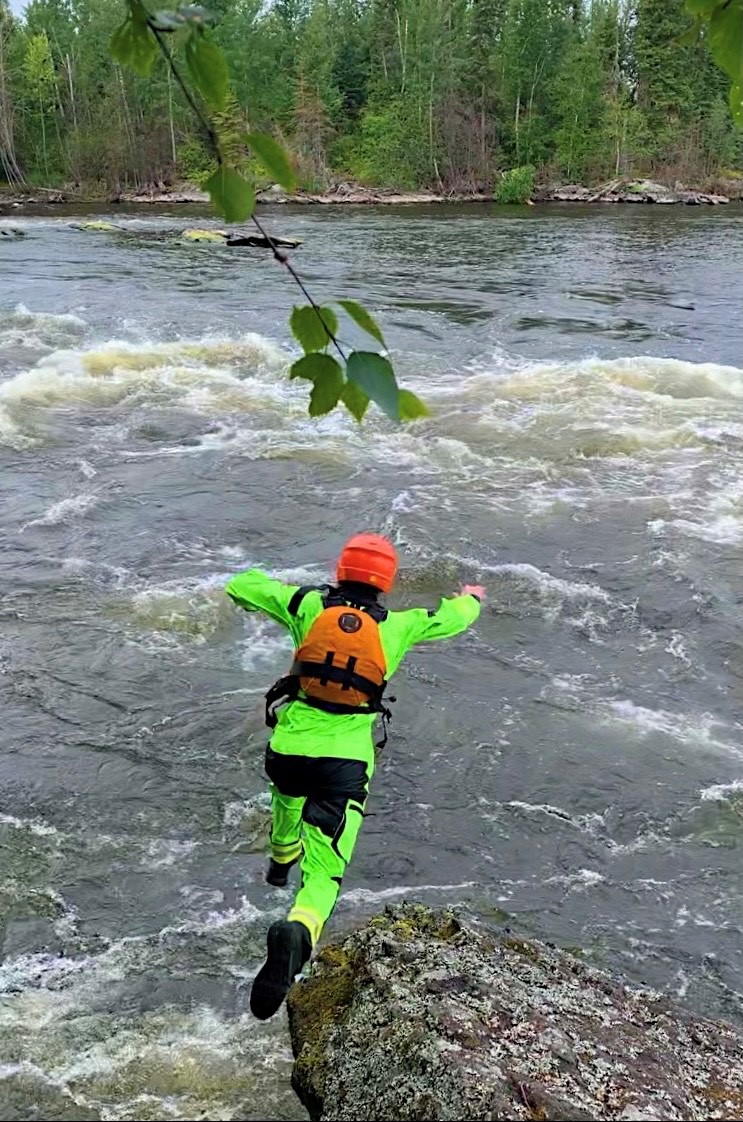 Published December 2021