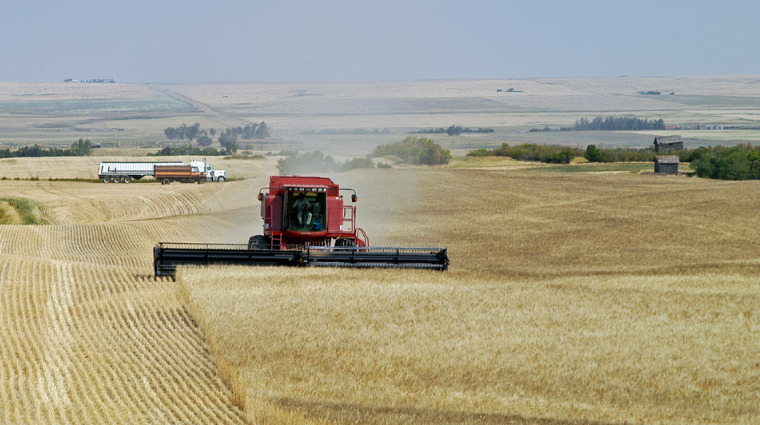 Sask Polytech Agriculture and Food Production diploma program in place for Fall 2022 start
October 8, 2021 – Saskatchewan's agriculture sector identified need for multi-skilled workers has resulted in a unique program. Saskatchewan Polytechnic is announcing a new three-year Agriculture and Food Production diploma program that will provide learners with the foundational, technical, environmental and managerial skills to meet the needs of employers. Potential employers could be farm operations, agriculture consultants, equipment dealers and commercial agriculture operations. The program will be delivered at Moose Jaw campus beginning in September 2022.
Designed with industry – for industry, the cross-discipline design of the proposed program provides students with a breadth of knowledge and skills, ranging from farm management, agriculture machinery, agricultural technology, crop production and livestock production. The program will also discuss food security and how to deliver innovative solutions for the production of globally sustainable food.
"Our new Agriculture and Food Production program will produce cross-disciplined graduates, with the skills required to work in Saskatchewan's diverse agriculture sector," says Dr. Larry Rosia, president and CEO. "Agriculture is an important industry in Saskatchewan and directly supports seven per cent of all employment in the province. Food security will continue to be a critical issue in the years ahead. Working closely with employers, Sask Polytech is building a curriculum to meet this sector's continuously evolving educational and training needs."
During the program, students will participate in three, paid co-operative education work terms. This applied learning ensures graduates are ready to contribute on the job on day one. An applied education gives learners the opportunity to apply the practical skills they learned at Sask Polytech in a work environment and bring work-place skills back to the classroom.
"At Sask Polytech, we're constantly reviewing and updating our programming to meet the needs of employers," says Jamie Hilts, dean of the School of Mining, Energy and Manufacturing as well as the school of Natural Resources and Built Environment. "This new program is a way to respond to Saskatchewan's evolving needs and ensure we are providing the skills-based training required to help support economic growth across the province. Whether you enjoy being on the land, working with animals, figuring out logistics or working in finance, there's a career for you in agriculture."
Graduates of the Agriculture and Food Production program could work in the high-demand field of crop and livestock production, management and handling or in precision and smart agriculture. There will be opportunities for graduates in grain buying, marketing and transport, elevator or grain terminal operation, input sales, implement sales, and marketing or agricultural research.
Learn more about the program online at saskpolytech.ca/agandfood.