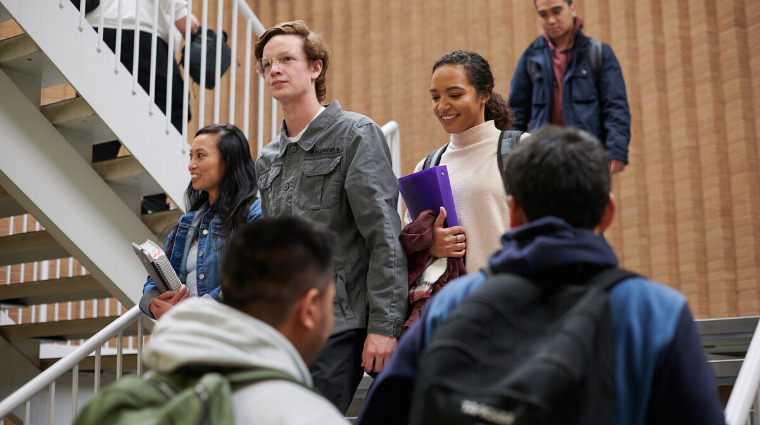 Tuition will not increase for Canadian or international students in the next academic year
May 7, 2020 – Saskatchewan Polytechnic remains focused on the future by preparing today's learners for tomorrow's workforce – the jobs required to support the province's economic growth and prosperity. To support learners during this unprecedented global pandemic, Saskatchewan Polytechnic is moving forward with a zero per cent tuition increase for Canadian and international students for the 2020-21 academic year.
"It is critical that we remain focused on the future and on our mission to educate students, and provide skilled and successful graduates," says Dr. Larry Rosia, Saskatchewan Polytechnic president and CEO. "I am happy to share that Saskatchewan Polytechnic will not be increasing tuition during this challenging time. I am confident that if we approach our financial situation with the same rigour, flexibility and adaptability that we use to prepare tomorrow's workforce, we will be successful."
Saskatchewan Polytechnic consistently demonstrates strong fiscal management by improving operational efficiencies while maintaining program and service excellence to support student success. The institution continues to finalize its plans for the next fiscal year and is working towards a balanced budget. Saskatchewan Polytechnic's fiscal planning process is rigorous and focuses on ensuring it maximizes resources to meet the needs of students and employers in a cost-effective way without compromising the quality of the learning experience offered.
Saskatchewan Polytechnic's commitment to educate students and provide skilled and successful graduates has a total impact of $2.2 billion on Saskatchewan's economy. One out of every 24 jobs in Saskatchewan are supported by the activities of Saskatchewan Polytechnic, its students and alumni, according to an analysis by EMSI, a labour market analytics firm.