Mapping First Nations for faster emergency services
Getting quickly to the scene of an emergency can be a matter of life and death, but on rural First Nations lands, the challenge for first responders is to first find the scene.
The issue came up when CJ Pelletier hosted a tour of Sask Polytech's Moose Jaw campus with Chief Cadmus Delorme and some colleagues from Cowessess First Nation.
Pelletier, the Geomatics and Surveying Engineering Technology program head, identified a practical solution to help with this unique challenge of mapping roads and properties.
Pelletier and Sask Polytech instructor, Abdul Raouf, created a procedure to map and update a geo-database of the roads and homes of the Cowessess First Nation community for the Saskatchewan Department of Highways to use for future 911 dispatches.
They pulled together partners from Saskatchewan's Provincial Emergency Communications Centre,
Ministry of Highways and Infrastructure and industry partner CDK Drone Services, run by Cassandra Kowalchuk, a Sask Polytech alumnus.
Backed by a Seed Applied Research Project funding grant from Sask Polytech, Pelletier's team got to work. They mapped all roads in the community with survey-grade GPS equipment, then put this information together with house numbers and street names. At Cowessess, this was complicated in that houses are numbered by date of construction rather than location — and the streets had no names.
"The dataset required street names and since there were none in the community they had to create new ones," Pelletier said. "I believe there was a naming contest where names were selected."
Once the change to data was uploaded into the provincial base map, emergency responders had access to route management software to locate any given address. Systems such as Google Maps will update their services based on the provincial base map.
With the success of the Cowessess project under their belt, the team is seeking grants to build upon it.
"We're hoping to build a system of procedures that will allow communities like Cowessess to conduct a successful mapping project with the same end results," Pelletier said.
Visit saskpolytech.ca/research for more information on Applied Research and Innovation at Sask Polytech.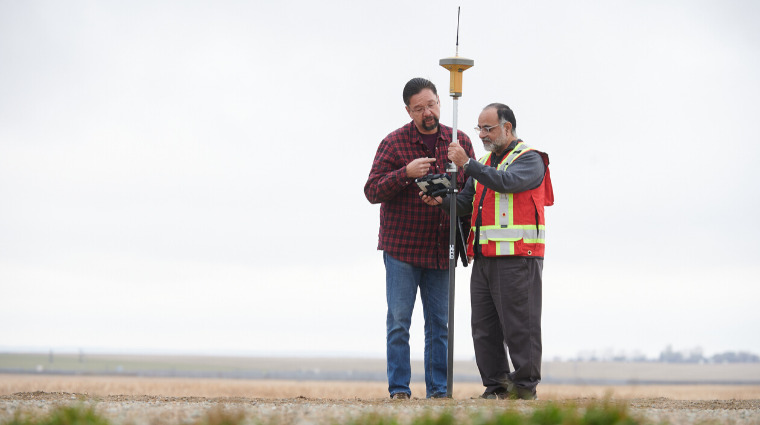 Published February 2020.