A virtual walk in the woods aims to improve forest harvesting
A forest worker sizes up a new cut block, walking through dense forest, muskeg, rocks and hills. He is trying to figure out the best, safest, most ecologically sound routes to put in access roads to harvest timber.
It's a time-consuming and expensive task, one that frustrated Os-Arc Enterprises of Big River and drove them to Dave Halstead and Leila Benmerrouche to see if they could come up with a better solution.
"Even a half kilometre of un-needed road is a big expense," said David Halstead, research chair within the School of Natural Resources and Built Environment at Sask Polytech's Prince Albert campus. He added that companies strive to minimize roads for environmental reasons as well.
"Erosion is still the number one pollutant we face in North American waters, just through sediment," he said. "It's a huge concern. So we try to avoid creating as much road as possible and try to stay away from water bodies."
Backed with a grant from the Natural Sciences and Engineering Research Council (NSERC), Halstead and Benmerrouche got to work in early 2019, using satellite imagery and comprehensive high-resolution imagery from FlySask, a provincial collaborative. They worked on two of Os-Arc's cut blocks, one post-harvest and one pre-harvest.
Benmerrouche, a Sask Polytech research technician, worked with students to digitize the information, overlaying the forest map with terrain and other data. They then applied an automated pixel-bypixel assessment process to evaluate environmental features and envision the most cost-effective road layout.
About halfway through the process, a new idea came to the forefront: what if they plugged the data into a gaming engine and presented the information in virtual reality?
"You put on the VR glasses and you can virtually walk through the actual forest," Halstead said. "You can zoom back and look at the whole cut block, in a 3D model, or you can zoom right in so you're standing beside a rock on the ground and be able to see the trees around you. You're doing this work without leaving your office."
Another benefit is that since the data are stored digitally, they can be later referenced for other management purposes such as reforestation or environmental studies.
Currently, companies such as Os-Arc have topographical maps in hand for basic information. Then they send out people to physically walk the woods and find good routes for access roads. It's a time consuming and expensive process, in an industry pressured by transportation costs and the demands of environmental stewardship.
Halstead said the current grant and project has been completed and the first iteration of the virtual forest tool has been created and presented to Os-Arc. But more can be done.
"We're not entirely where we want to be, but we've come a long way," he said. "We've seen tremendous possibilities for this technology."
Visit saskpolytech.ca/research for more information on Applied Research and Innovation at Sask Polytech.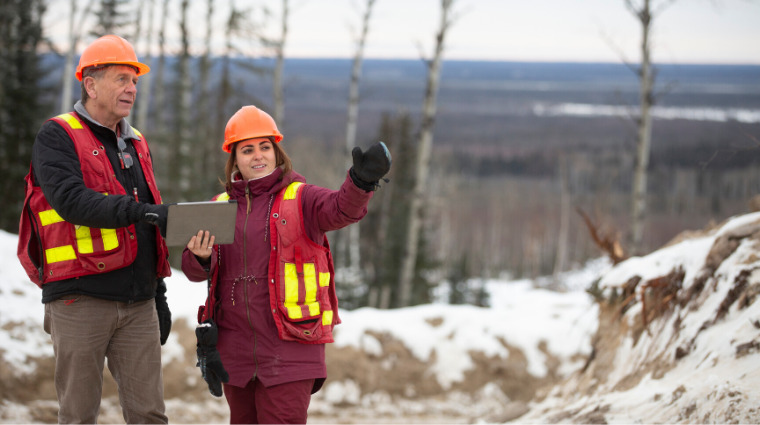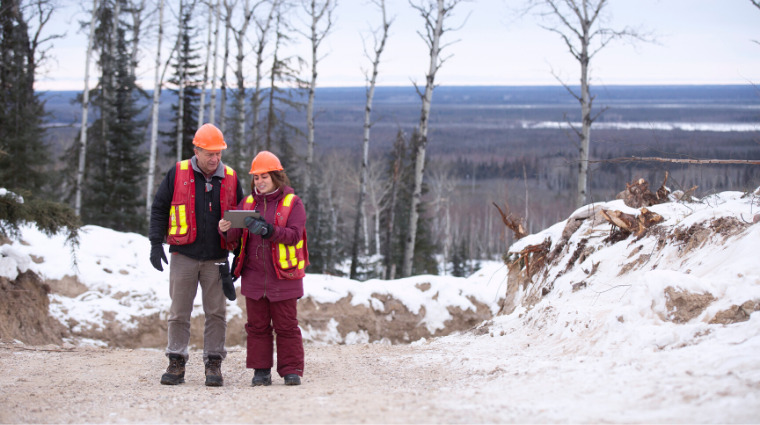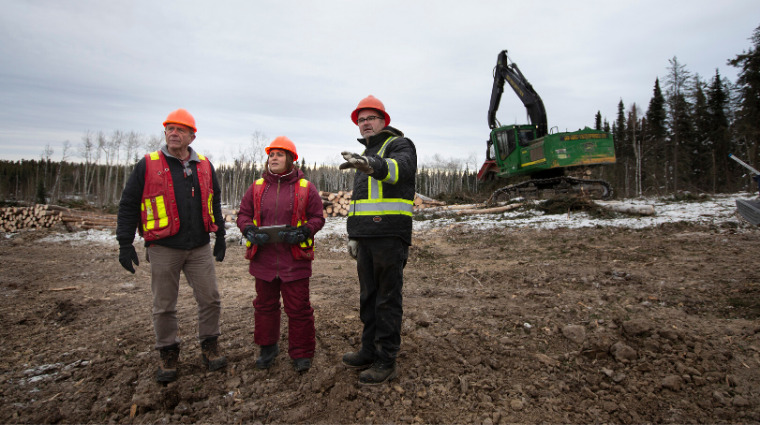 Published February 2020.