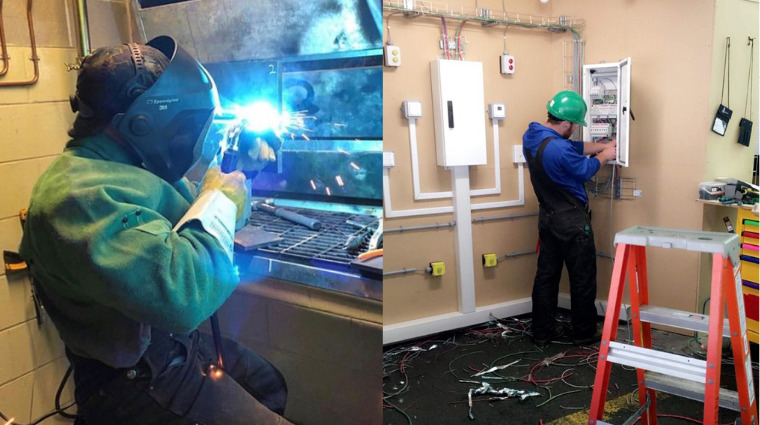 Adam Sebastian and Ryan Folk will represent Sask Polytech and Team Canada on the world stage in August
Update: Adam Sebastian won a medal of excellence for welding with Team Canada at WorldSkills 2019 in Kazan, Russia! Congrats! What a huge accomplishment to make the top 10 at #WorldSkillsKazan2019!
Adam Sebastian of Regina and Ryan Folk of Stoughton, Sask are competing with Team Canada at WorldSkills 2019 in Kazan, Russia. Sebastian's skill is welding and Folk's skill is electrical installations. Sebastian previously completed Sask Polytech's welding certificate and is currently an apprentice in the welding trade. Folk is also an apprentice in construction electrician trade. Sebastian and Folk are two out of just 32 young Canadians who form WorldSkills' Team Canada. Both have worked extremely hard and have competed in multiple competitions in preparation for the prestigious WorldSkills international competition. In addition to winning a medal at the Skills Canada National Competition (SCNC), both students were required to attend WorldSkills Canadian trials earlier this year to qualify for Team Canada.
Sebastian won three gold medals at the annual provincial Skills Canada Saskatchewan competition and was the first Sask Polytech student to earn a gold medal at the SCNC for welding. In addition to his trailblazing gold medal, Sebastian also received silver for welding at SCNC. In preparation for WorldSkills, Sebastian has been training full-time with Sask Polytech instructors Steve Hagerty and Max Ceron. He also has competed internationally in Alabama and in Australia, placing third in both skills competitions.
"The journey to WorldSkills has been the most rewarding and best thing I have done in my life. I've traveled the world and worked with amazing people," says Sebastian. "The sacrifices and mental strain have made me a better welder and person, and I'm proud of that."
Folk started competing in Skills Canada competitions in 2017 and won two gold medals at the provincial Skills Canada Saskatchewan competition. Determined to place at the SCNC and start his journey to WorldSkills, Folk started training weekly. Folk placed fourth at the 2018 SCNC; with the second and third place winners being too old to continue onto WorldSkills, he was able to attend Team Canada trials and made the team. Folk has been training with Daniel Nelson, Sask Polytech alumnus and 2017 WorldSkills competitor in electrical installations. Like Sebastian, Folk also competed in Australia, placing sixth in the international competition.
"It's been an awesome experience traveling around the world and working with really good electricians," says Folk. "The skills competitions are awesome because they push people to do better. I have been challenged to improve my skills, try new things and be a better employee."
The 45th WorldSkills Competition will bring together competitors from 63 countries and regions who will compete in 56 skills. From August 22-27, 2019, competitors will be cheered on by more than 14,000 visitors, including leaders in industry, education and government. All competitors will be tested by international quality standards in 56 skills within six categories:
Construction and building technology
Creative arts and fashion
Information and communication technology
Manufacturing and engineering technology
Social and personal services
Transportation and logistics
Follow @SaskPolytech on social media for WorldSkills results!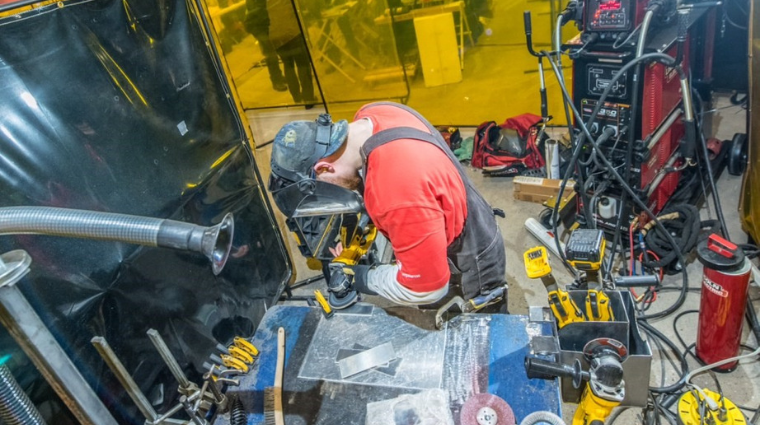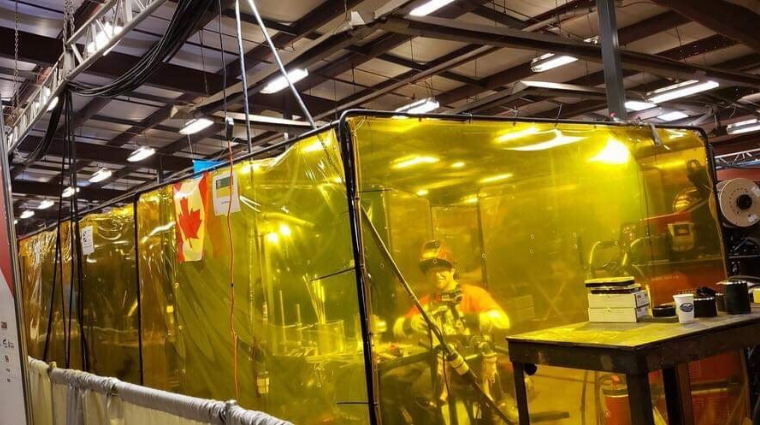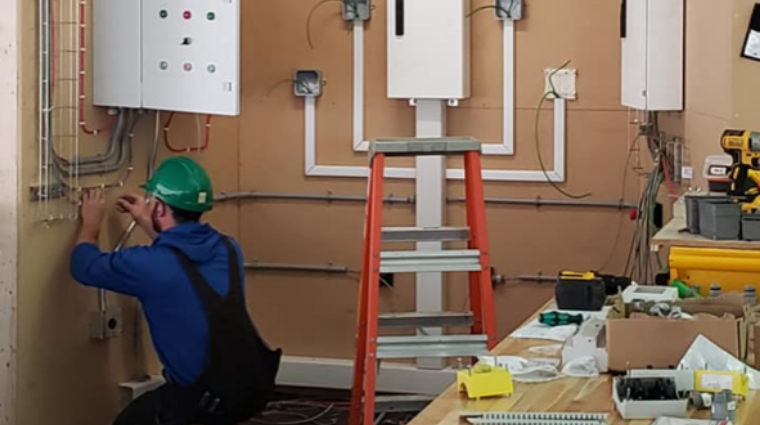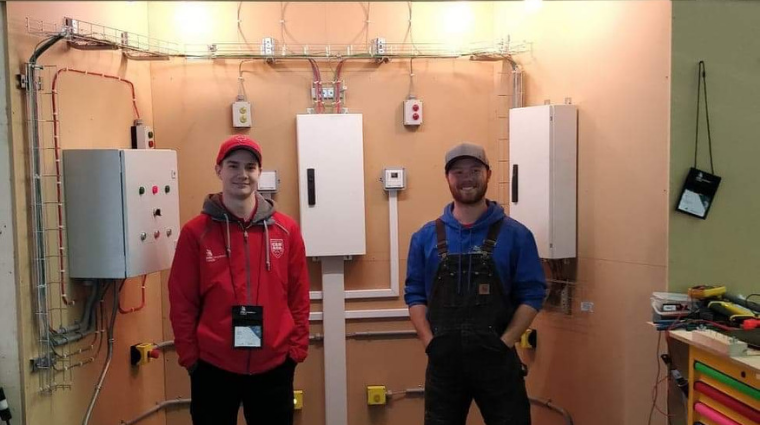 Published August 2019.