From pulley systems to eco cars
The evolution of 3D printing at Saskatchewan Polytechnic
To the general public, 3D printing seems like a relatively recent technology.
"When I tell people that we've been doing it since 1995, they're pretty shocked that it's been around that long," says Tim Muench, program head for the Mechanical and CAD/CAM Engineering programs.
The first 3D printer was purchased for the CAD/CAM engineering program to stay ahead of the curve, says Muench. "We identified it as a leading-edge technology that would be useful to industry."
It wasn't known as 3D printing in the early days, but rather as "rapid prototyping." Parts that once took months to prototype could now be built overnight with the first machine Sask Polytech (then SIAST) acquired. Back then, it was one of only two such machines in Western Canada. Muench still remembers the first part they printed—a pulley system with a wheel and bracket.
Muench has had a front-row seat to the evolution of the technology and says one of the key advancements he's witnessed is how the printers create water soluble support material. Take a coffee mug for example. To 3D print the handle, the machine would need to build support material underneath the point where the base of the handle begins. "With the old support material—even the new support material on cheaper 3D printers—you have to physically break it away," says Muench. He says Sask Polytech's newer printers produce water soluble supports. Once printed, the part is placed in a machine that melts down the support materials, and this solubility allows supports to be formed within cavities. "So, you can build parts that never used to be possible and that's one of the big advantages of 3D printing over standard machining processes," he says.
Muench says 3D printing seems like a recent development because a manufacturer's patent expired in 2014, sparking competition and opening up the consumer market. Prices have since decreased, printing speeds have increased and the print materials have diversified.
Recently Sask Polytech acquired its first metal 3D printer. It prints with tool steel—a very hard type of steel that can be used to build tools.
Last year, Muench and his students 3D printed the entire body of a fuel-efficient eco car using recyclable plastic. They entered the car into the Shell Eco-Marathon Americas Challenge at the Sonoma Raceway in California in the spring and finished in second place. "We ended up going to the World Championships in July and finished second in the world. It's a very successful car."
Today, those in the know don't call it 3D printing, says Muench. "As far as the industry goes, it's called additive manufacturing." Name changes aside, the technology has come a long way since Muench and his team built that first pulley system almost 25 years ago. The future of 3D printing is brimming with possibility for both industry partners and students alike. Muench says what's yet to be created is, "pretty much only limited as far as the students' imaginations."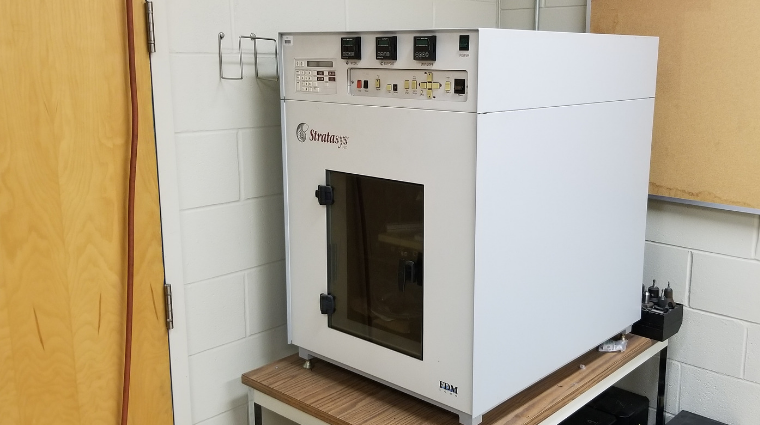 Sask Polytech's first 3D printer purchased in 1995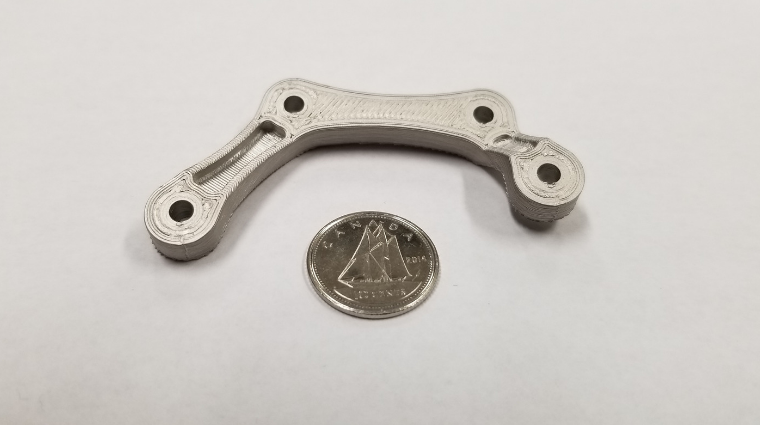 Our first 3D printed metal part showing fine detail next to a dime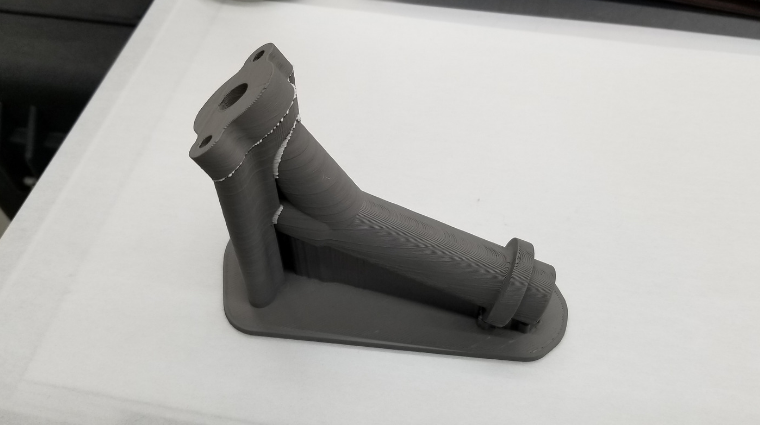 Intake manifold fresh out of 3D printer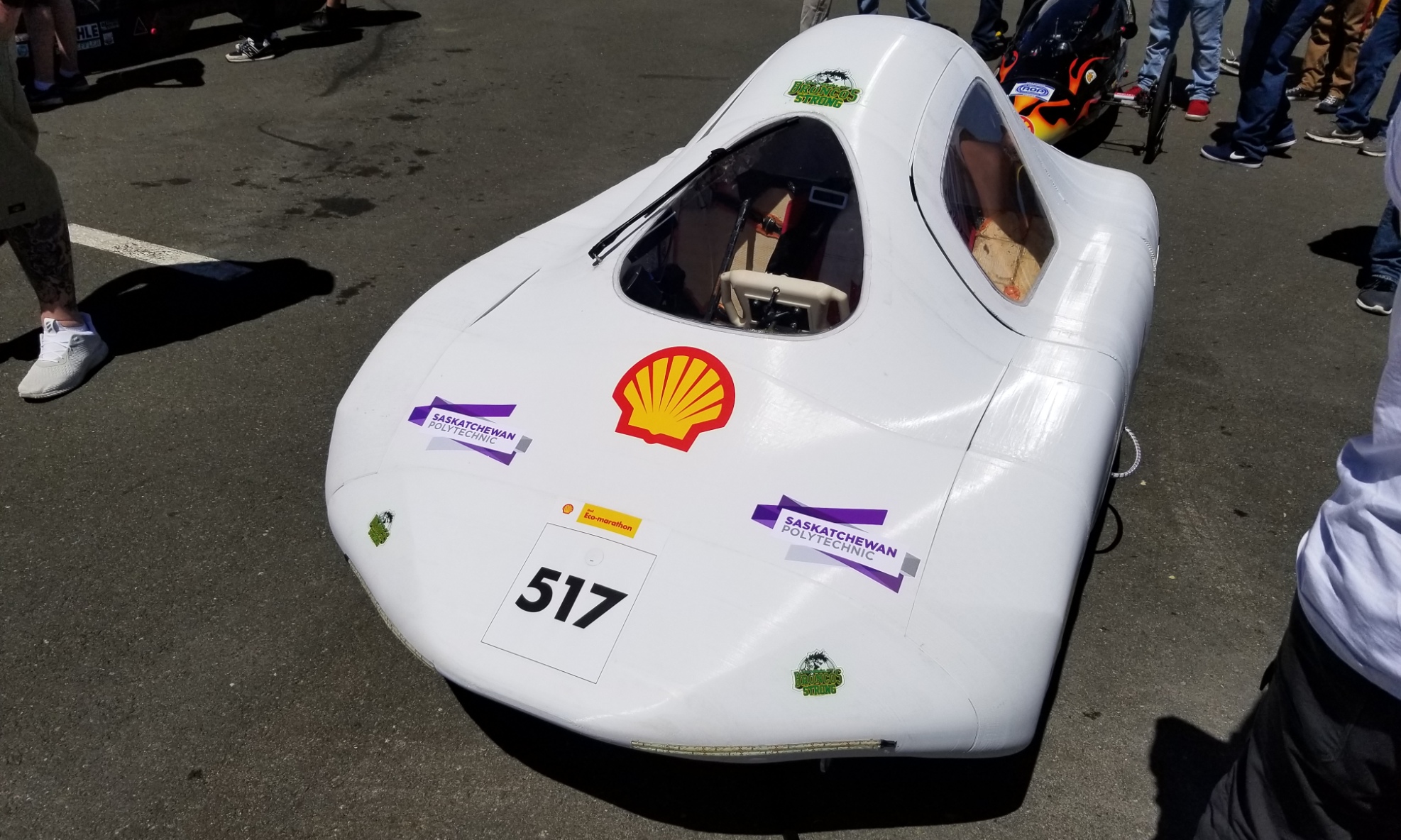 The body of Sask Polytech's award winning eco car was 3D printed
Learn more about Applied Research and Mechanical and CAD/CAM Engineering programs at Sask Polytech.