Take a seat: Architectural Technologies students showcase handmade furniture designs
On April 12 and 13, Architectural Technologies students showcased their furniture making skills in a special event at Sask Polytech's Moose Jaw campus.
"The furniture construction course aims to show students that what they design can be built and that the builder must be very skilled to construct their design," says Reg Forbes, Architectural Technologies instructor. "The show displays the creativity and resourcefulness of our students."
According to Forbes, the exercise requires that students also draw upon lessons learned in other classes such as design, communications and building systems. He says that one of the most significant outcomes is the sense of pride students feel when their project is complete.
"This is a real confidence builder as they graduate," says Forbes. "This show is such a moment of celebration of the students and everything they have worked so hard to learn over the last three years."
Forbes also says that the showcase could not happen without help from the Carpentry and Welding departments.
"Without the continued support from these departments here in Moose Jaw, our students would not be able to complete such wonderful projects."
For Jason Cutts, a lab tech in the program, the showcase is about learning some of the more nuanced details of building furniture.
"The course is designed to teach the student about the capabilities and limitations of the building materials for the furniture they designed. I also believe the student gains an understanding of the time it takes to build the project from their drawings," says Cutts.
Cutts says a big reason for participating is that students learn how to express their own creativity in a supportive and safe space.
"Students receive praise and adulation for their hard work. The student body and staff at Sask Polytech here in Moose Jaw are always positive and encouraging," says Cutts.
Learn more about our Architectural Technologies program.
Check out our students' work below!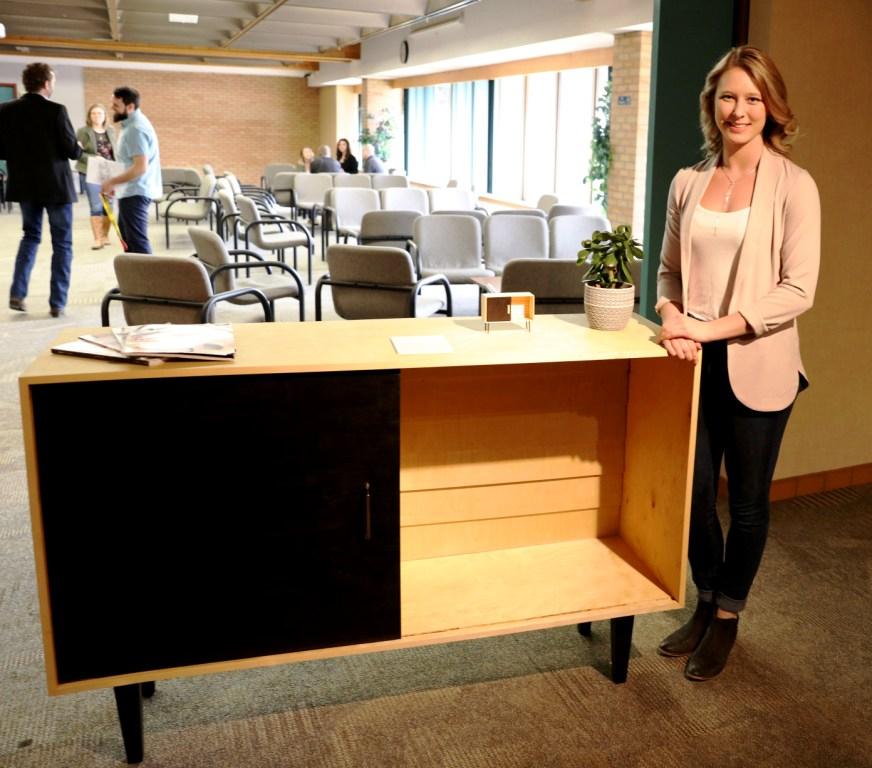 Rachel Hundseth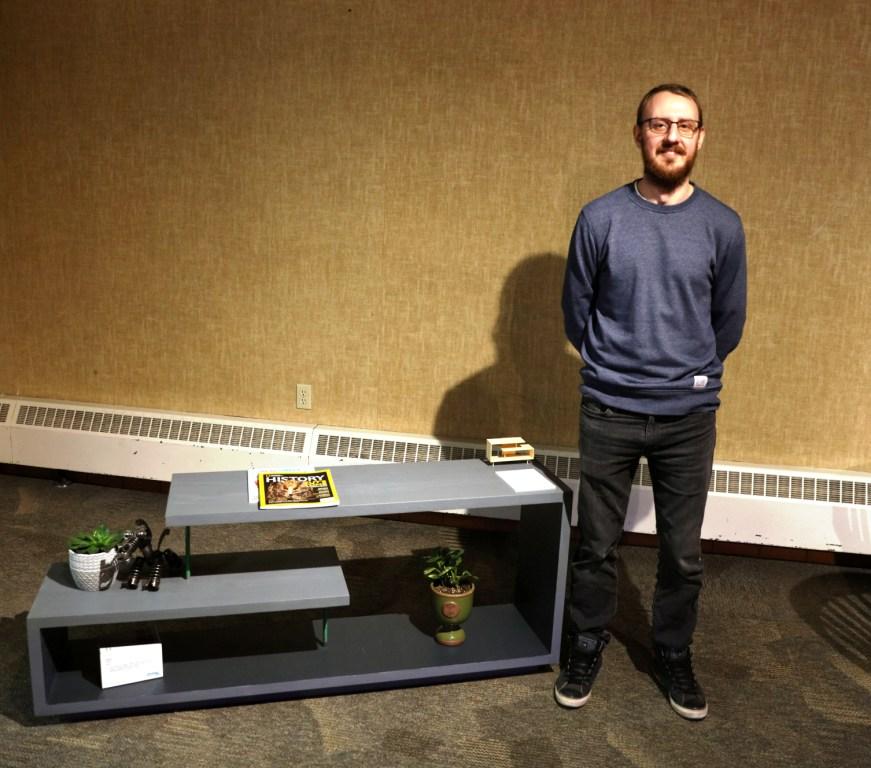 Adam Duncan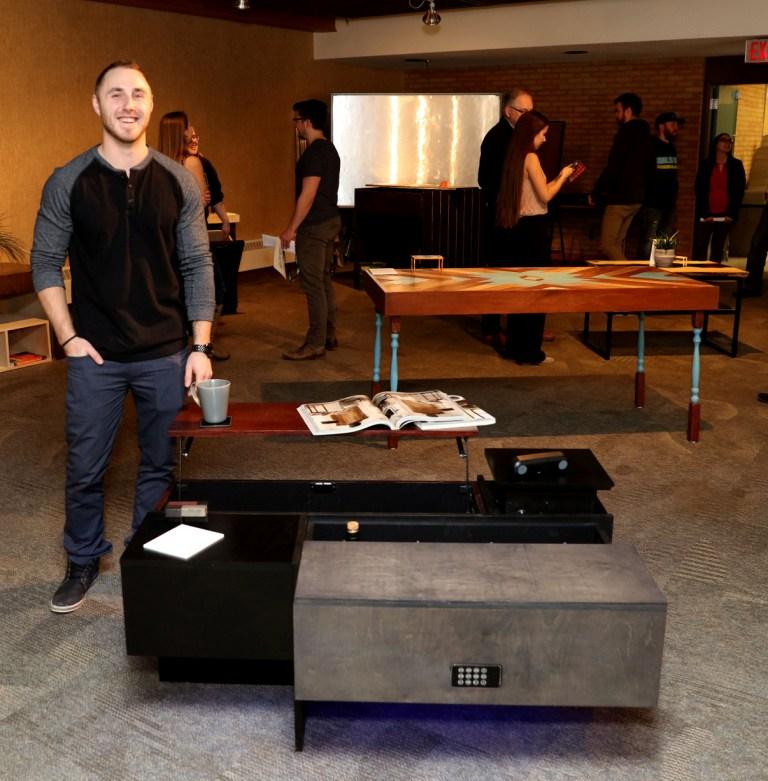 Tanner Mack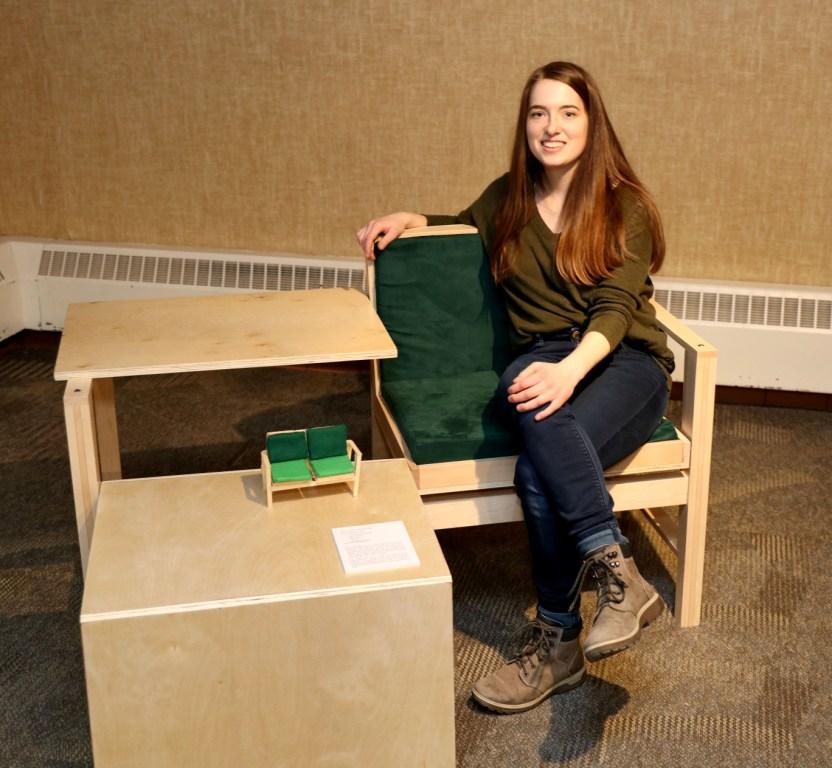 Britney Burghardt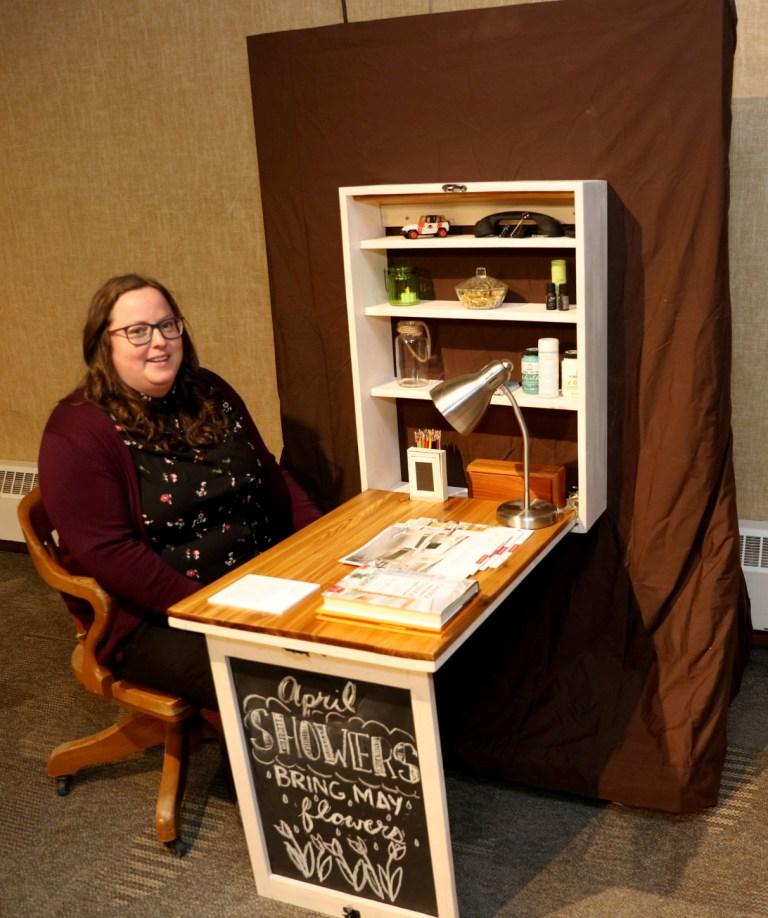 Jacie Patzer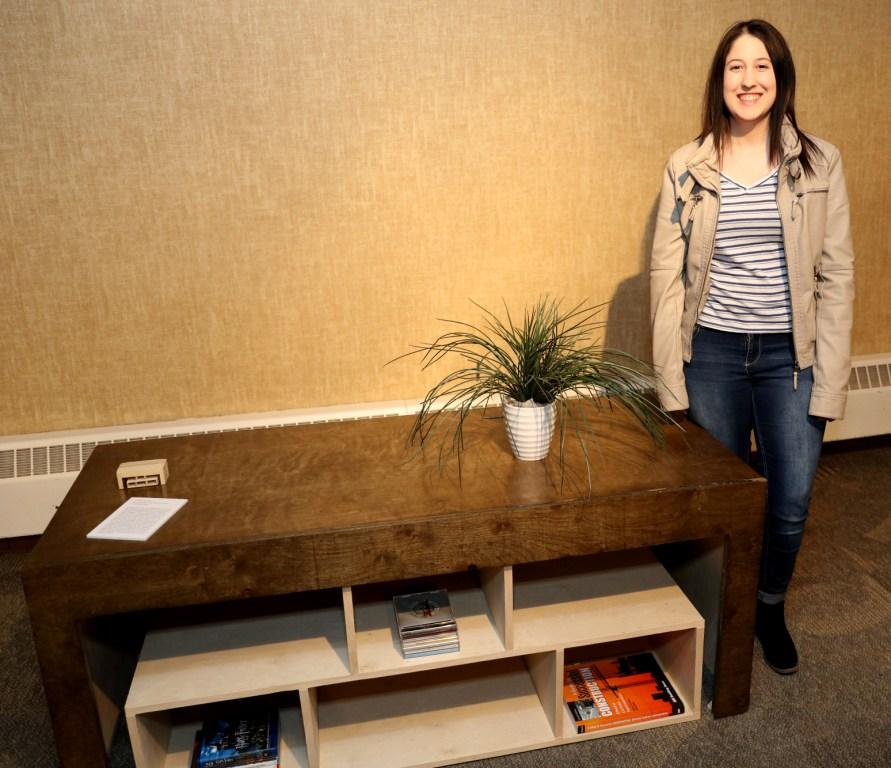 Chantal Fischer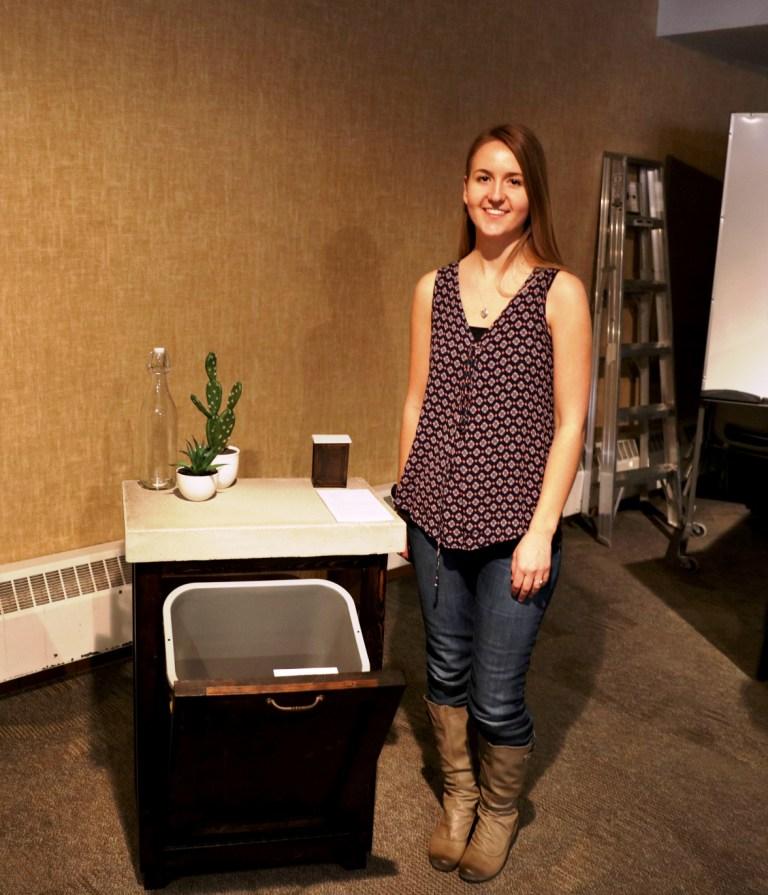 Ashley Boyko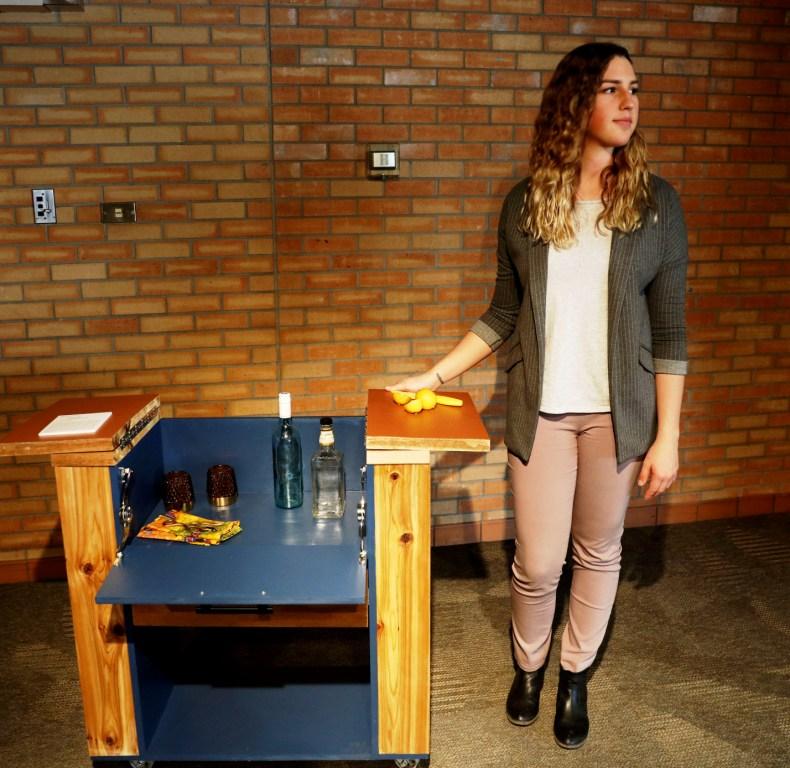 Brie Thompson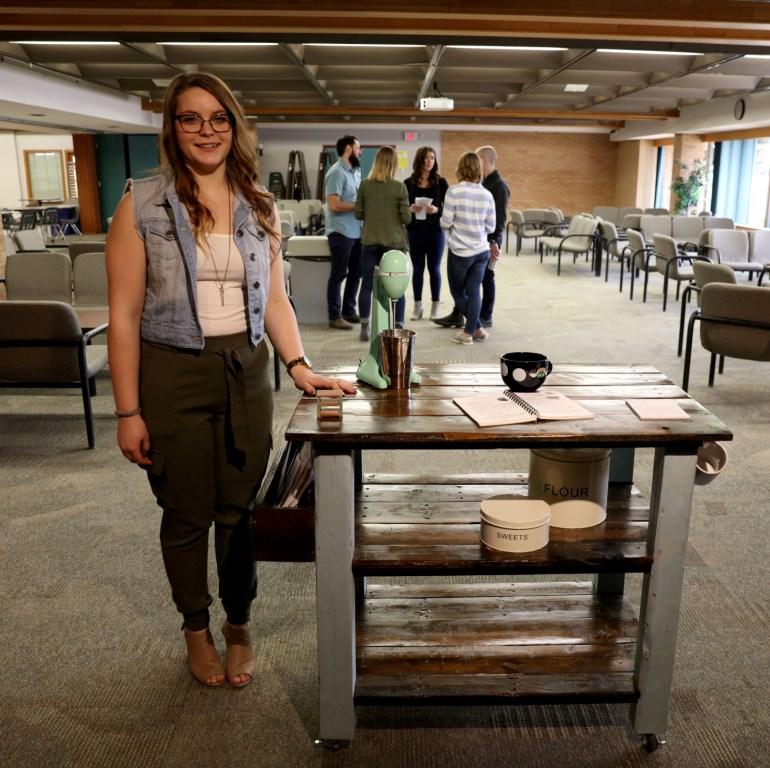 Brooke Stepp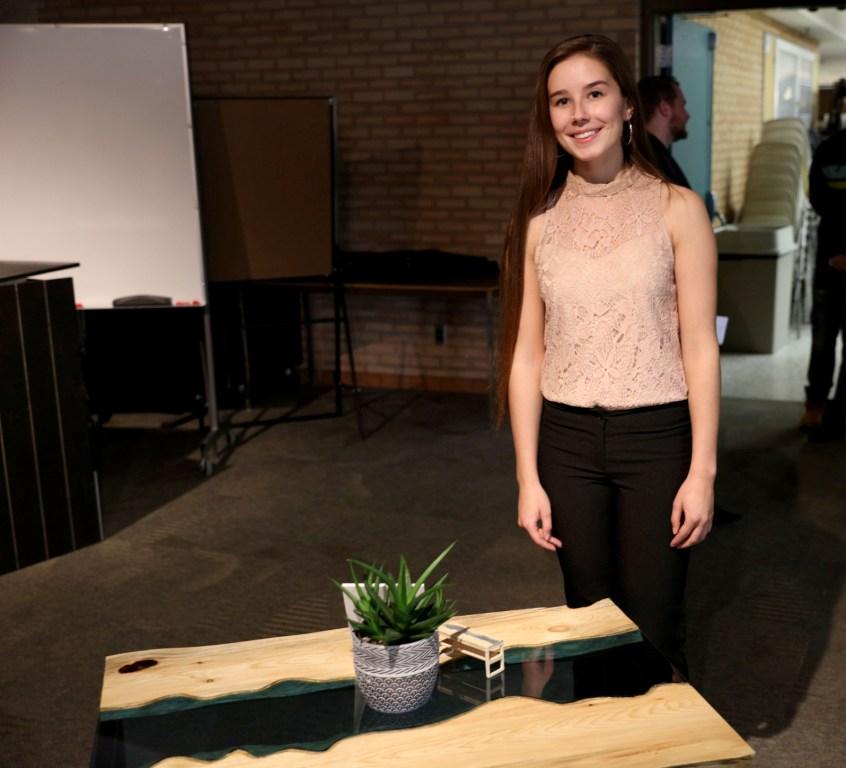 Hannah Uytterhagen
Published April 2018.