Staff and faculty turn upcycling into an award winning idea
Refurbishing old furniture created an opportunity to raise funds for youth camps
Turning old, beat-up wooden pallets into functional furniture takes skill and a creative eye. At the same time, it creates a chance for colleagues to come together, engage in relationship and team building, cultivate innovation and think creatively about environmental sustainability.
"Employees were encouraged to sign up to receive an item or piece of furniture previously marked for salvage from the Facilities department and then to upcycle it and make it useful again," says Jamie Hilts, dean of Mining, Energy & Manufacturing and Natural Resources & Built Environment. "We encouraged all participates to collaborate with each other to create opportunities to teach and learn new skills."
It's also now an award-winning concept. Earlier this spring, employees from the Schools of Mining, Energy & Manufacturing and Natural Resources & Built Environment as well as the Department of Arts & Sciences and the Department of Co-operative Education, won the RCE Saskatchewan Education for Sustainable Development award for their upcycling challenge.
"I am very proud of the employees who came up with this idea, worked to make it happen and all those who have supported it along the way," says Hilts. "It really is an honour to see such a great initiative be recognized for its impact on our community."
Some of the items created were auctioned off on Monday, May 14 in Regina to raise money to cover registration fees for in-need youth interested in attending a summer camp. The remaining items will be auctioned off on Thursday, May 17 at Saskatoon campus.
"Going to these Sask Polytech summer camps can give youth a hands-on opportunity to learn about potential career options in the trades and technologies," says Hilts.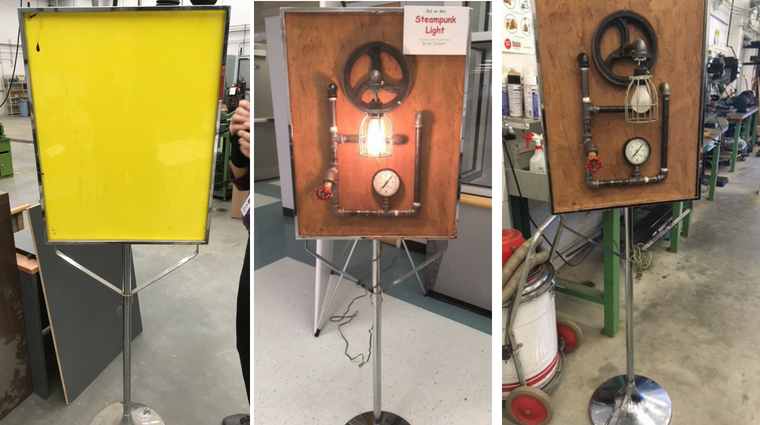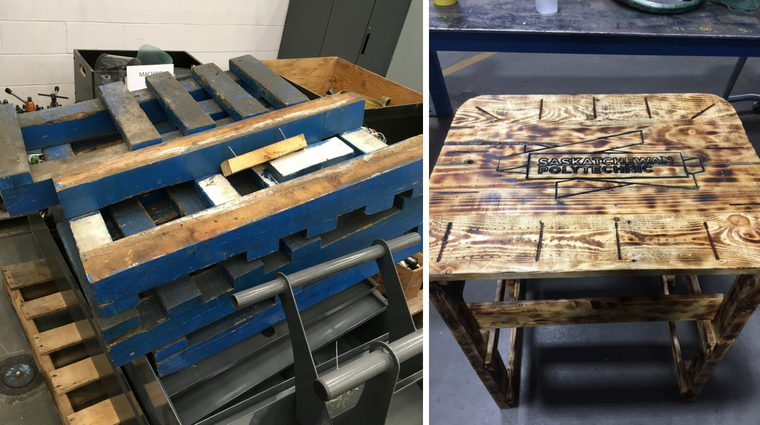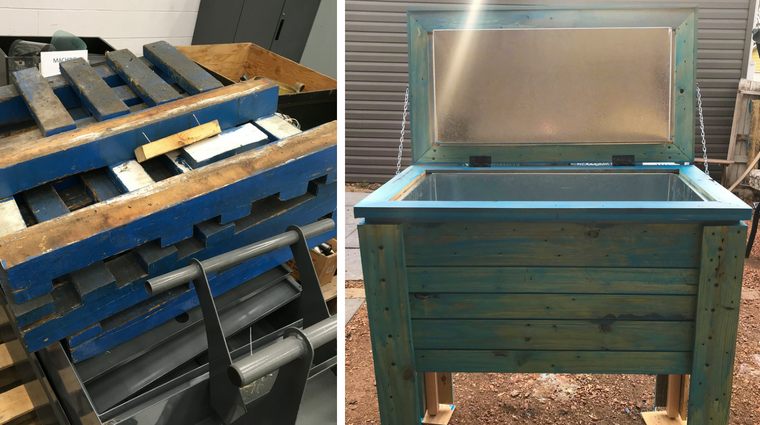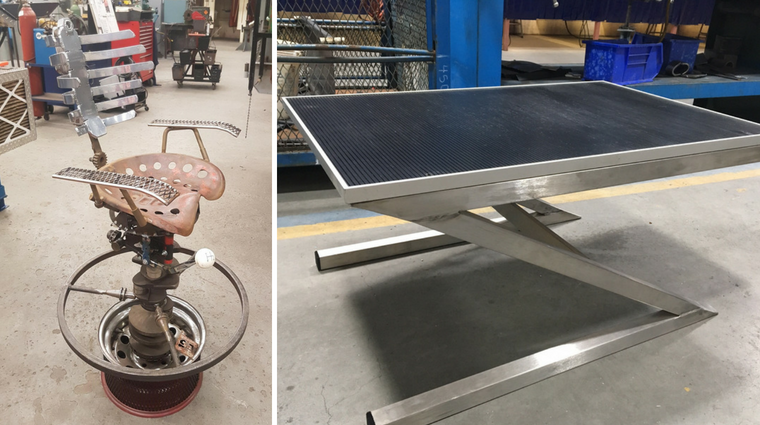 Published May 2018.