Sask Polytech students win big on the racetrack
SaskEco Urban Concept car wins second in the Shell Eco-Marathon Americas Challenge
Saskatchewan Polytechnic students have proven they have what it takes on the raceway. The SaskEco Urban Concept car finished in second place at the Shell Eco-Marathon Americas Challenge at Sonoma Raceway in California in April. This win also means these Sask Polytech students become the first Canadian team to earn a spot in the final competition in London, England this July.
The Shell Eco-Marathon is an annual competition in which participants can win awards for on-track performance as well as in off-track categories such as safety and vehicle design. Sask Polytech students designed, built and tested two vehicles in the Urban Concept and Prototype categories.
"I'm very proud of both of our student teams and their accomplishments," says Tim Muench, program head for the Mechanical and CAD/CAM Engineering programs, who travelled with the teams to support them on the track at Sonoma Raceway. "Two top 10 finishes against leading post-secondary institutions from across North and South America is very impressive."
Under the direction of Muench and designated faculty advisor Andrew Baerg, Sask Polytech Mechanical and CAD/CAM Engineering Technology students designed and built two vehicles. With a result of 266 km per litre fuel efficiency, Sask Polytech earned a second place finish in the Urban Concept category. The second vehicle earned a tenth place finish in the Prototype category.
"The body of Urban Concept car was 3D printed primarily at the Sask Polytech Saskatoon Campus with assistance from the Regina Campus and the frame was made of carbon fiber from recycled hockey sticks. A two-litre pop bottle was used to pressurize the fuel system and the starter is from an electric drill," says Baerg.
The top three winning teams from the regional competitions in Asia, the Americas and Europe will travel to England to compete in the Shell Eco-marathon Drivers' World Championship Grand Final. The Grand Final will provide an excellent opportunity to showcase Sask Polytech and its exceptional students on the world stage.
"We are all very excited about the opportunity," says Baerg. "Students are not only getting the formal recognition for their work academically, but there are a lot of benefits on the employability skills they've developed and the networking they've done."
This is the second year Sask Polytech has completed in the Shell Eco-Marathon Americans Challenge.
Prototype car (below)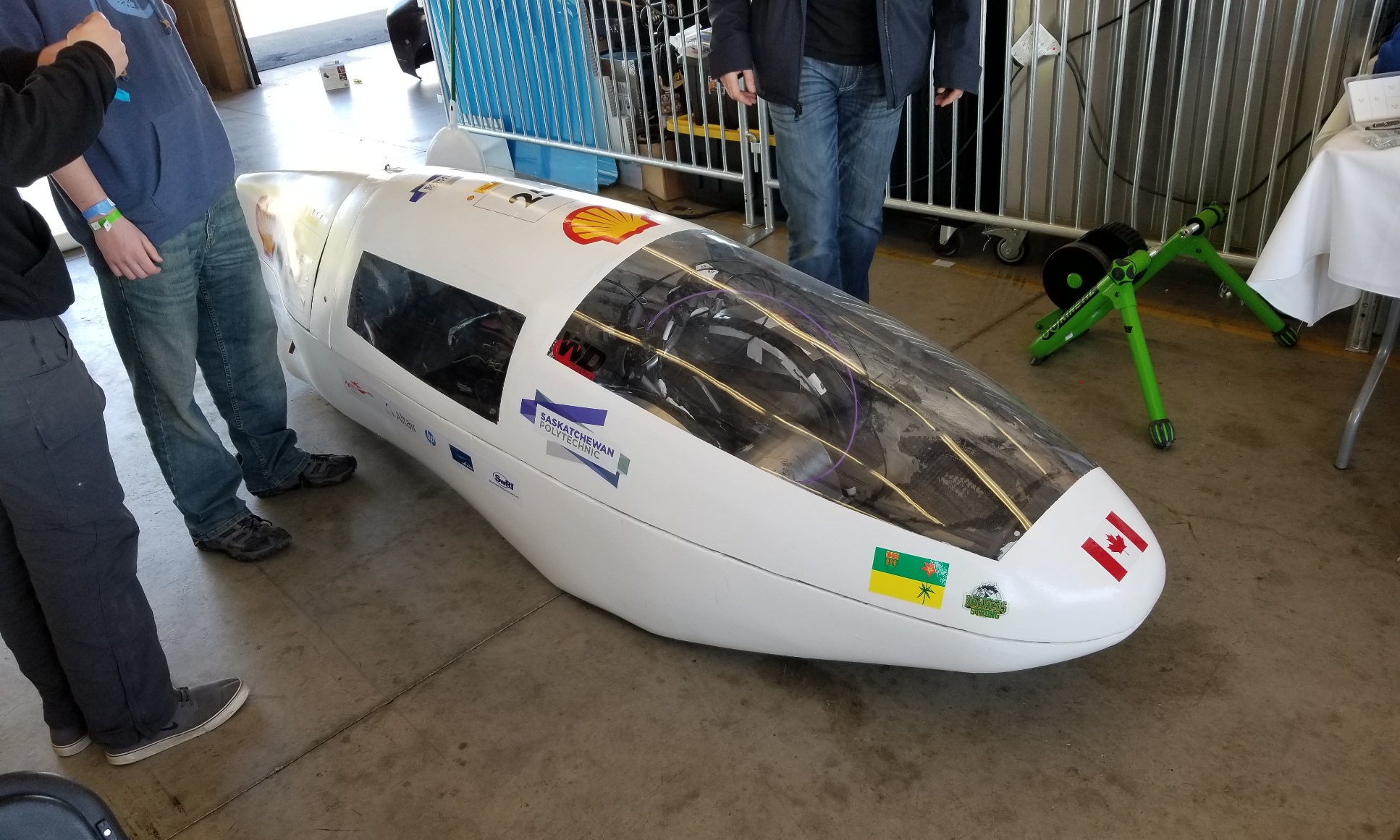 Prototype car (below)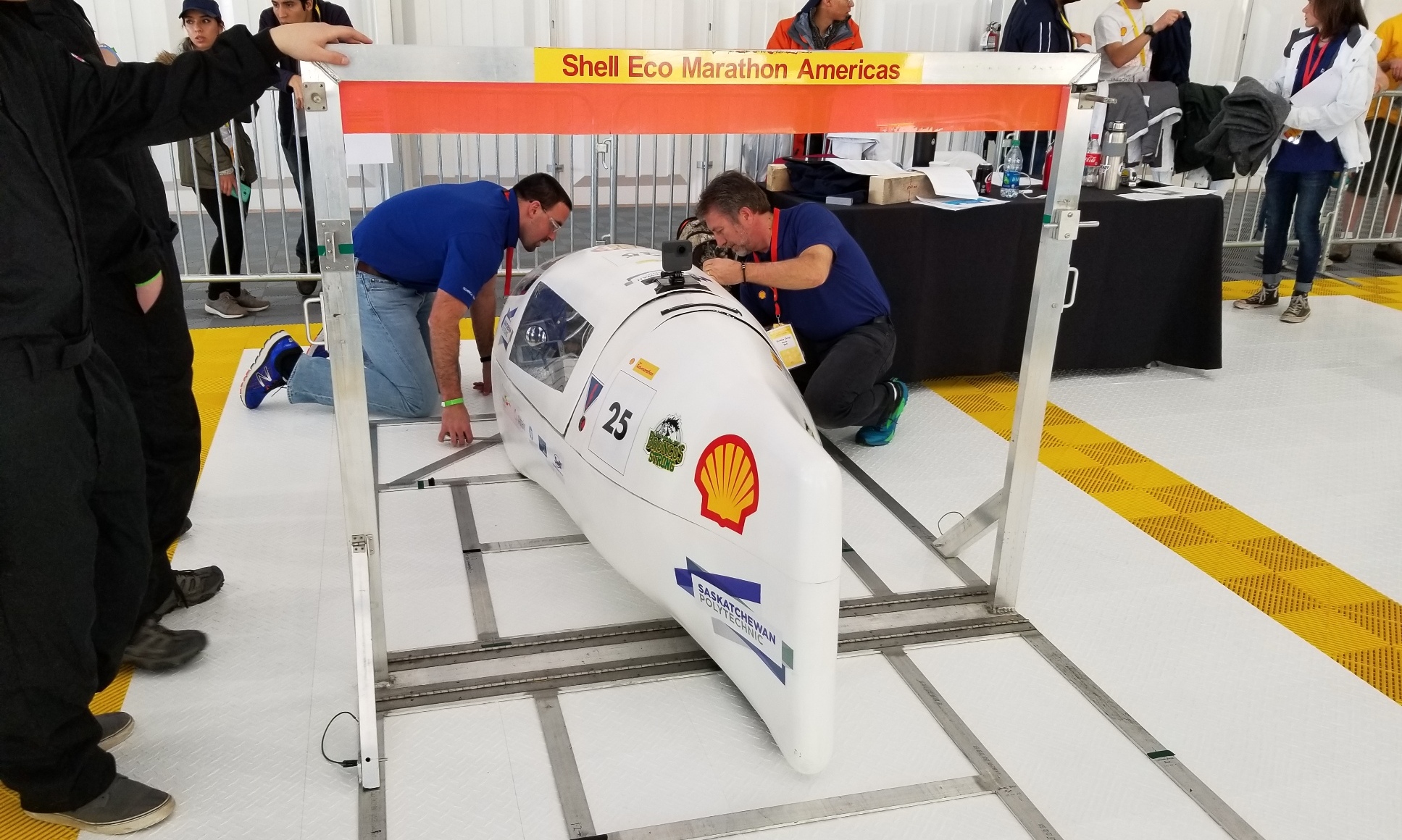 Urban Concept car (below)
Both Urban Concept car and Prototype car (below)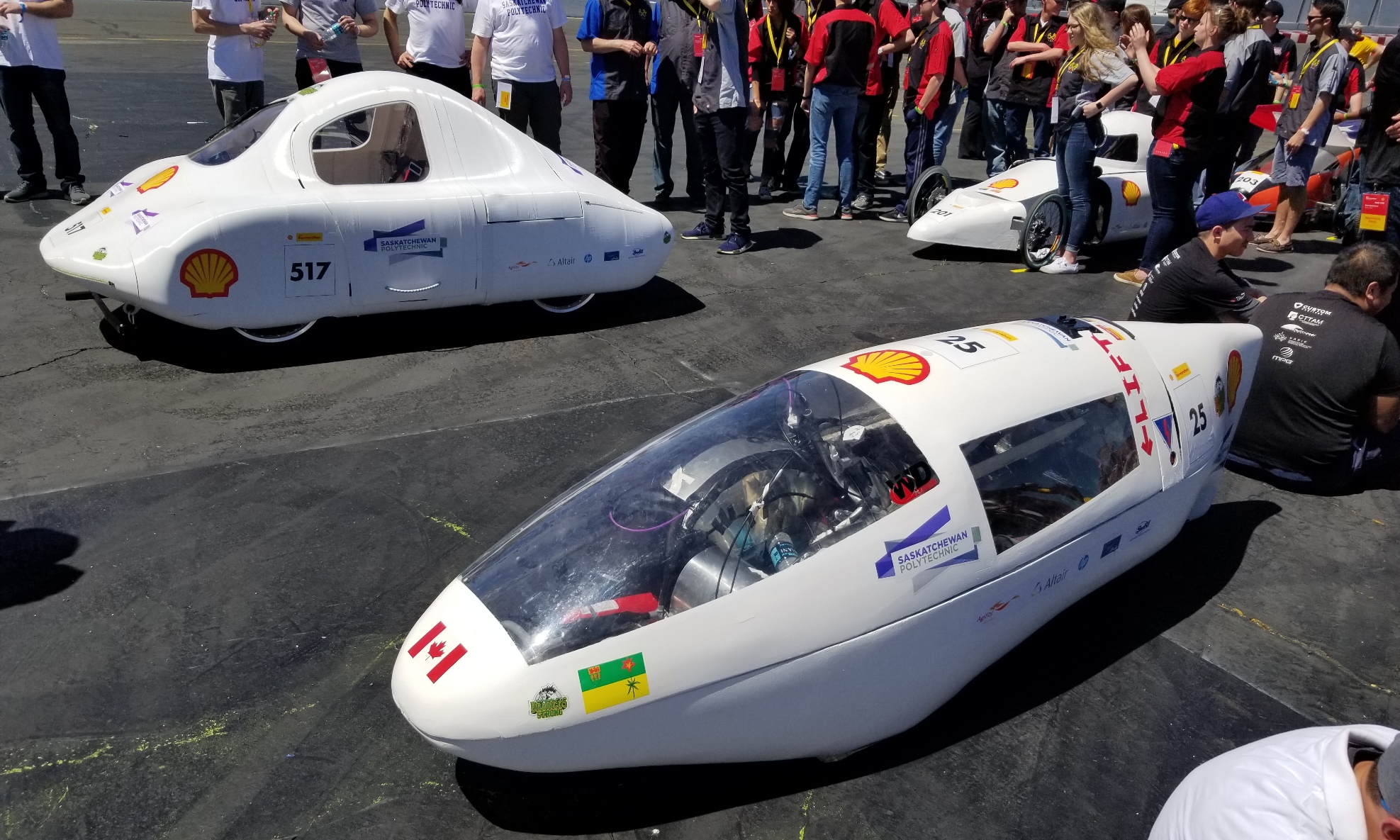 Urban Concept car (below)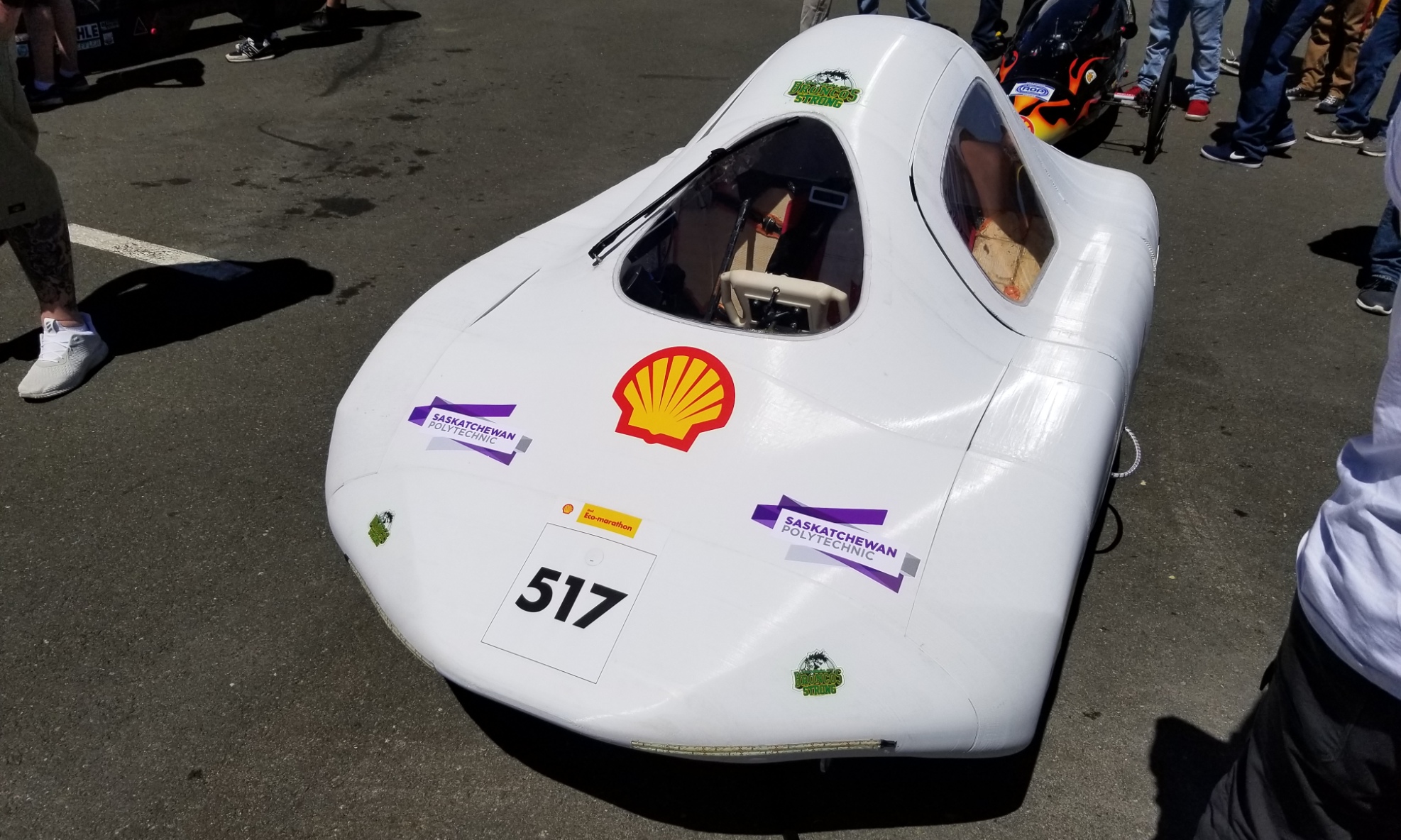 Prototype car car (above)
Urban Concept car (above)
Urban Concept car in the race for second place! (above)
Published May 2018.