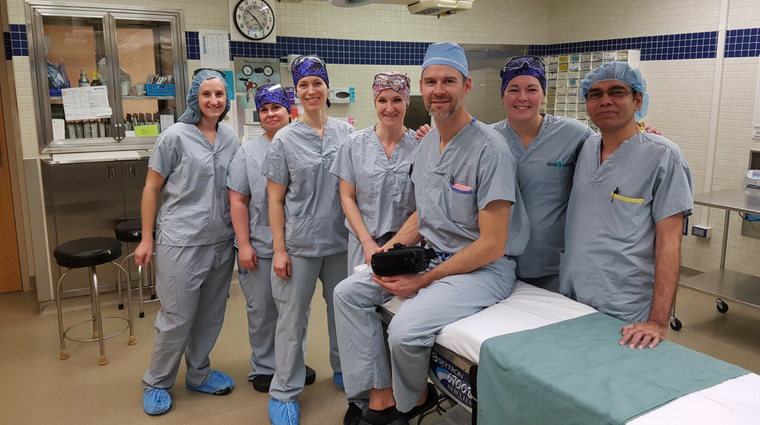 Expert collaboration brings exceptional learning opportunities to students
With the help of advanced technology, students from the Schools of Nursing and Health Sciences will now be able to get a close up look into an operating room, without ever having to leave the classroom.
The Saskatchewan Health Authority, including Regina surgeon Dr. Steve Pooler and his surgical team, along with Sask Polytech's Perioperative Nursing program and Luxsonic Technologies Incorporated came together to create this innovative project — a first in Saskatchewan.
"We create virtual reality content and applications for medication education, training and healthcare," says Dr. Mike Wesolowski, founder and CEO of Luxsonic Technologies Incorporated. "We have provided an immersive experience where students can use a virtual reality headset to hear and see surgical procedures from an ideal vantage point."
"Students will be able to observe complex medical procedures while in a safe and controlled environment and will have access to the 360-degree video training materials, twenty-four-seven through an online portal," says Wesolowski.
The final film, currently being edited for sound, is of a laparoscopic cholecystectomy, which is the removal of the gallbladder using minimally invasive surgery. It was captured using two 360-degree cameras.
The educational opportunity is a first for Sask Polytech, something Lyanne Faucher Sinclair, program head for the Perioperative Nursing RN/LPN programs and Medical Device Reprocessing Technician program, is hopeful students will see more of.
"Understanding the step-by-step progression of the surgical procedure will prepare the perioperative nursing student for their first time in the scrub role during a laparoscopic cholecystectomy," says Faucher Sinclair.
Faucher Sinclair says that collaboration with medical professionals and industry experts is a vital component of creating an exceptional student experience.
"Working with an expert in virtual reality, like Luxsonic, to create this film is a benefit for all nursing and health science students who would like to explore and experience a laparoscopic surgery in the operating room," says Faucher Sinclair.
Looking ahead, the team hopes to come together again to film a library of 360 degree procedures and fully integrate virtual reality into Sask Polytech's Nursing and Health Sciences programs.
Learn more about Sask Polytech's Perioperative Nursing program.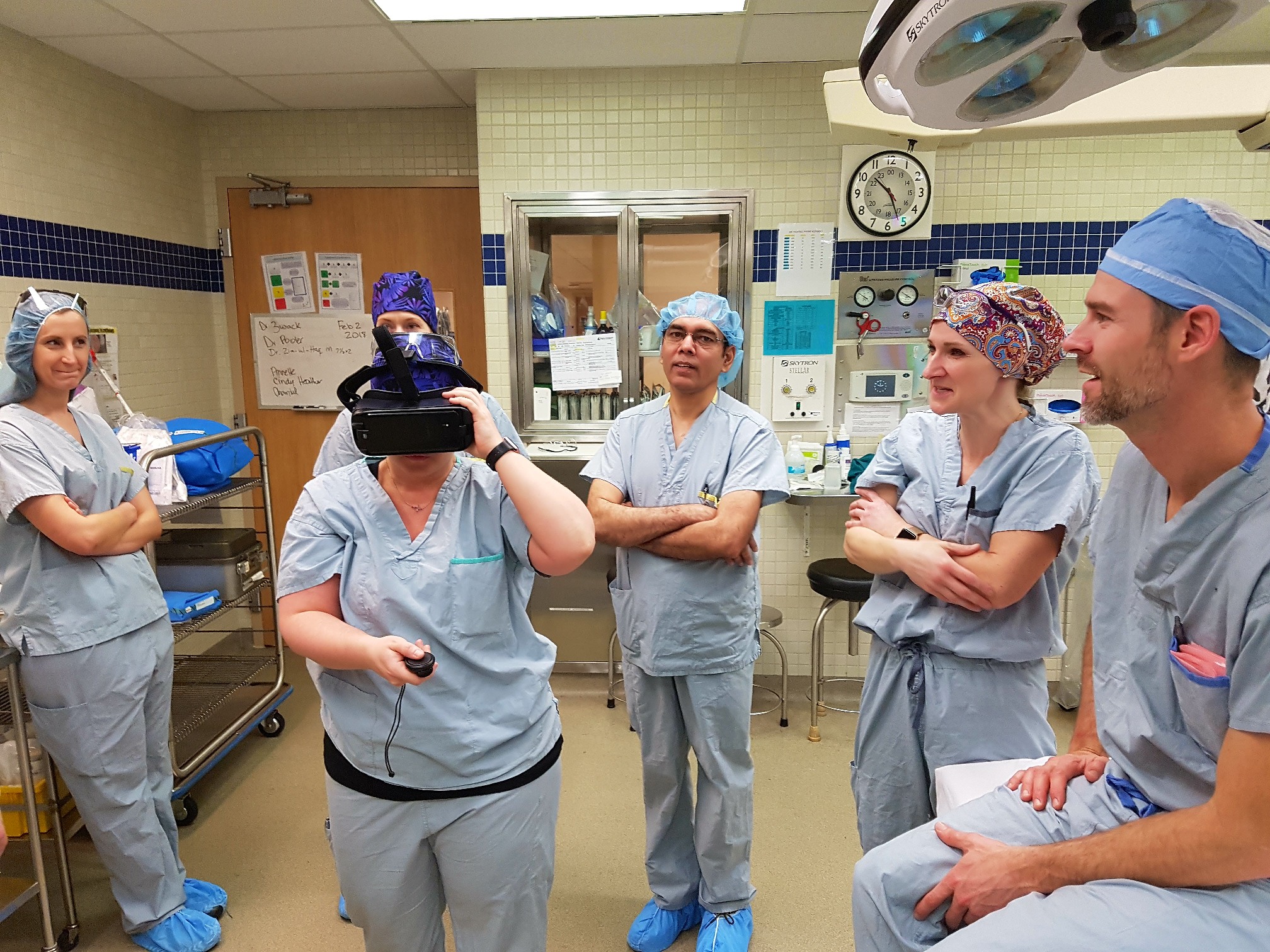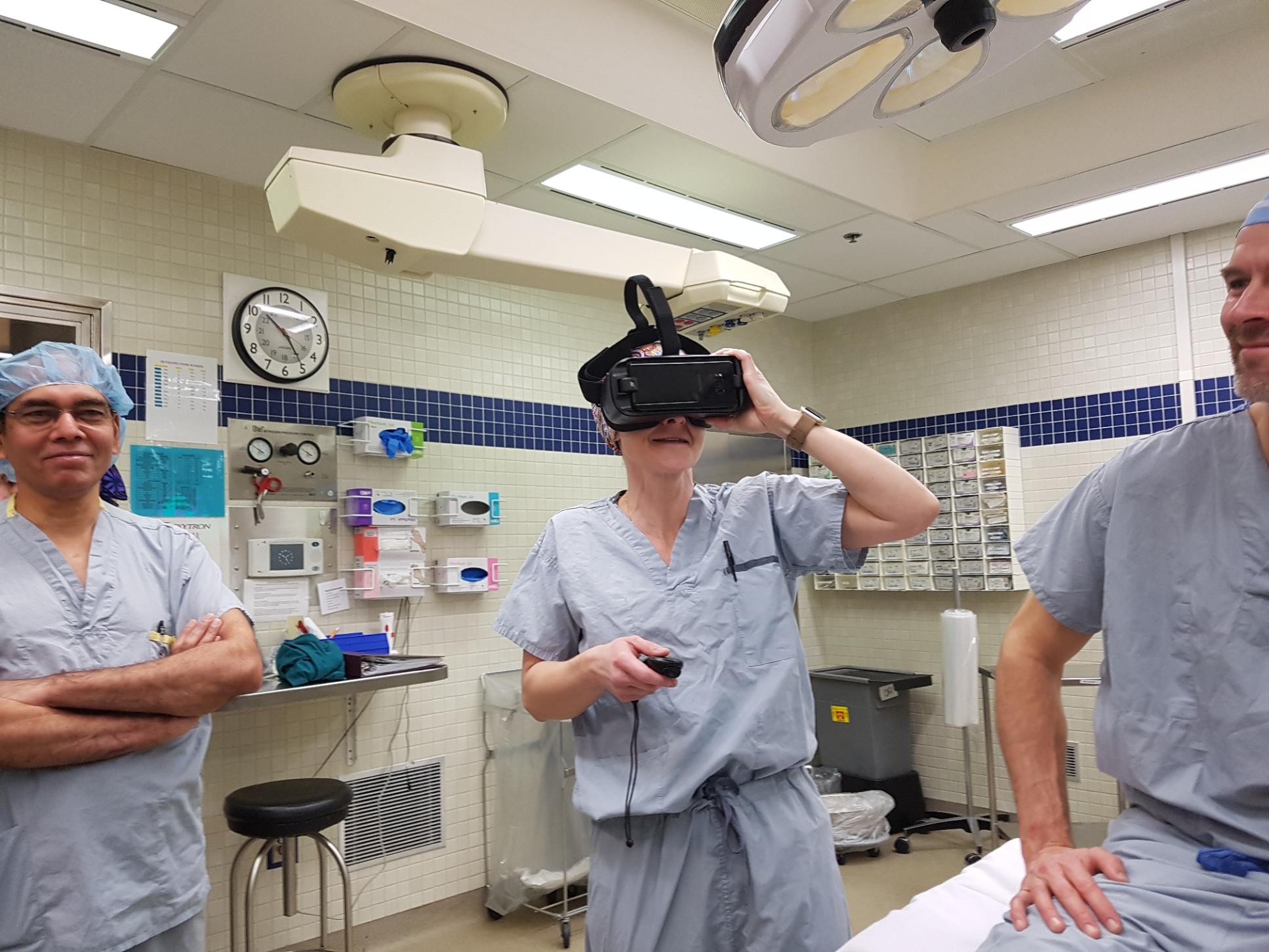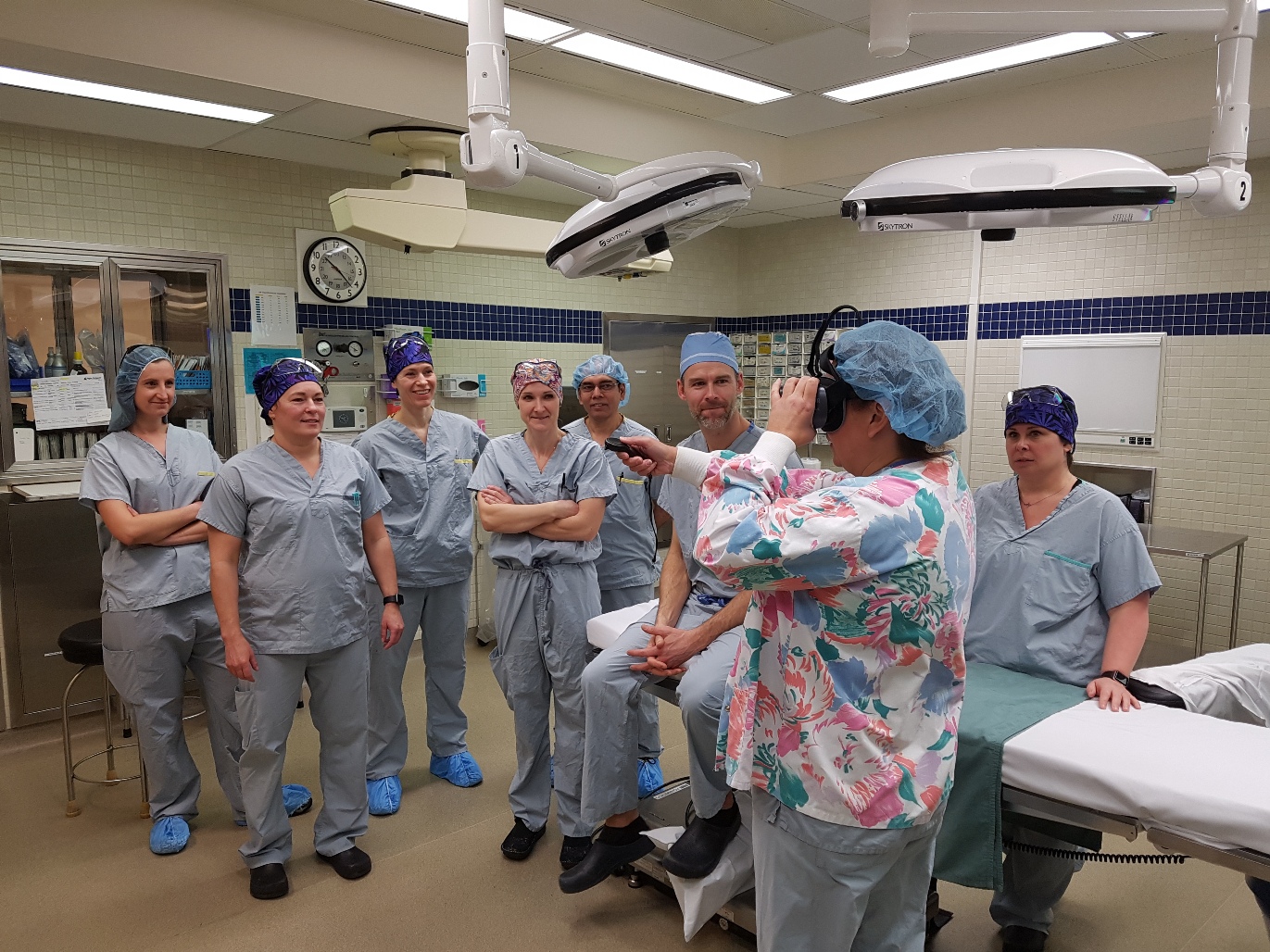 Published May 2018.