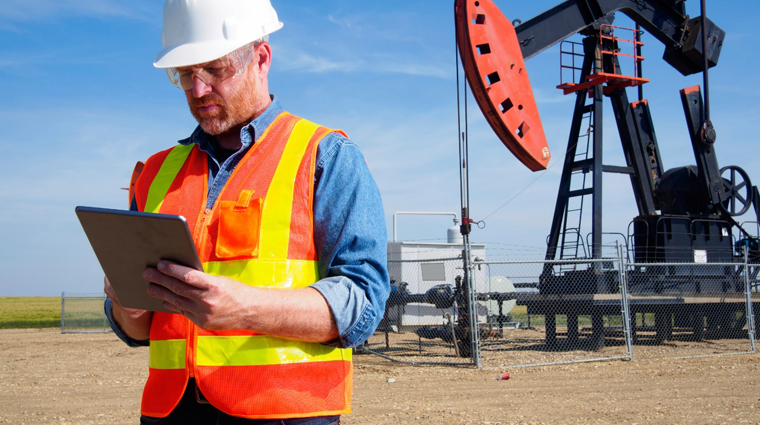 Occupational Health and Safety certificate evolves to meet student and employer needs
OHS programs at Sask Polytech consolidate into a certificate program that will feature a two-week practicum
January 31, 2017 – Responding to feedback collected from students, employers and faculty, Saskatchewan Polytechnic is consolidating the Occupational Health and Safety (OHS) applied certificate and certificate programs into a single certificate program. Launching in July 2017, the updated program will be offered both online and at the Saskatoon campus and will include a two-week practicum and easier access to student loans.
"Our OHS Program Advisory Committee is made up of alumni, employers and industry experts who help develop curriculum that is responsive to the needs of industry," says Nolan Horbach, CPR/First Aid & Occupational Health and Safety Practitioner program head. "The valuable input they provide means Sask Polytech can become the top choice for Occupational Health and Safety education in Western Canada."
OHS professionals play an important role within many organizations, helping to make our workplaces and communities a safer place to live, work and play. Sask Polytech's updated Occupational Health and Safety certificate will continue to play an integral role in developing and supporting prospective and current OHS professionals meet a goal of zero workplace injuries and fatalities across the province.
Current OHS professionals are encouraged to contact Sask Polytech to see if they are eligible for Prior Learning Assessment and Recognition (PLAR) with the updated Occupational Health and Safety certificate. PLAR is a process of evaluating the knowledge and skills gained through experiential and non-formal learning to obtain credit in a Sask Polytech course.
Those interested in an OHS career are encouraged to visit the Sask Polytech OHS booth at the 44 Annual Industrial Safety Seminar at the Queensbury Convention Centre in Regina on February 6 – 8, 2017.
Registration for the Occupational Health and Safety certificate is open. Visit saskpolytech.ca/CE for more information.
Saskatchewan Polytechnic serves 27,000 distinct students through applied learning opportunities at campuses in Moose Jaw, Prince Albert, Regina and Saskatoon, and through extensive distance education opportunities. Programs serve every economic and public service sector. As a polytechnic, the organization provides the depth of learning appropriate to employer and student needs, including certificate, diploma and degree programs, and apprenticeship training. Saskatchewan Polytechnic engages in applied research, drawing on faculty expertise to support innovation by employers, and providing students the opportunity to develop critical thinking skills.
-30-