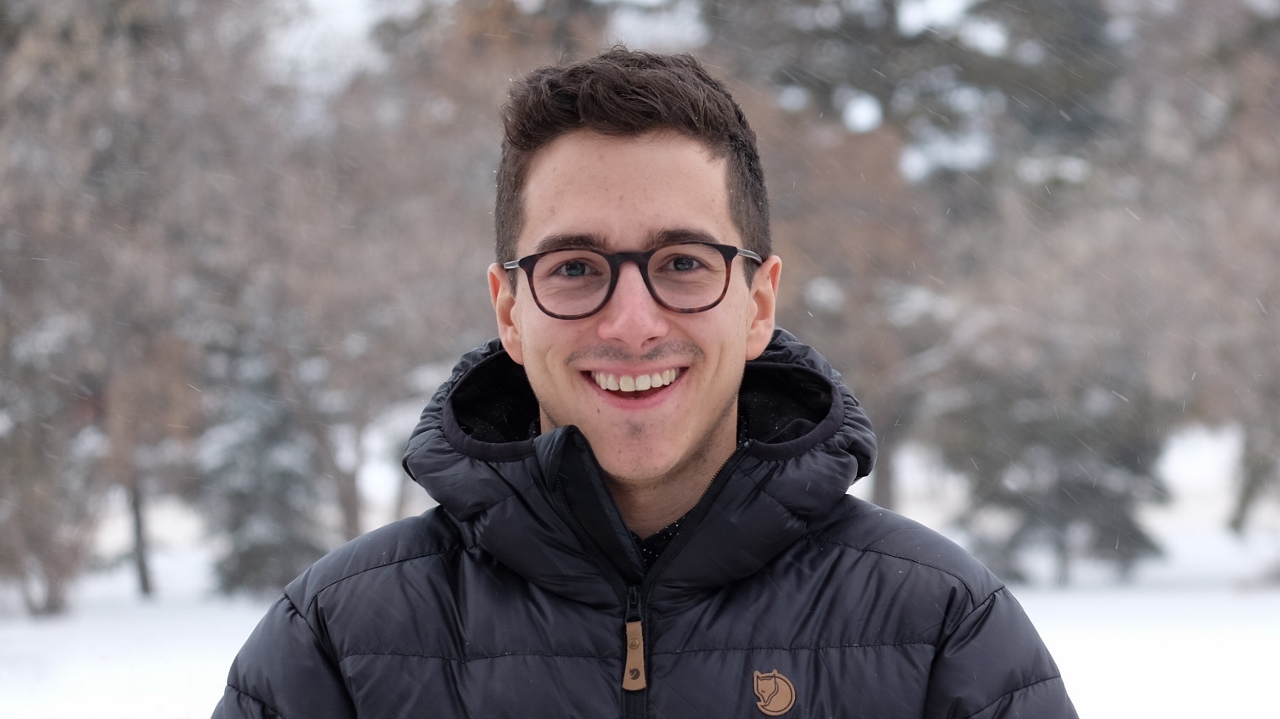 Andrew Hiltz received his Marketing diploma from Sask Polytech in 2010

Travel around the province, meet new people, experience all the amazing places Saskatchewan has to offer and share it all with the world. That's the job description for the Saskatchewanderer – a year-long position offered to one lucky individual each year through Tourism Saskatchewan. For Saskatchewan Polytechnic grad Andrew Hiltz, it's his dream job.
"For me, the Saskatchewanderer program means a dream come true," says Hiltz. "After graduating from Sask Polytech in 2010, I focused most of my time on travelling the world, but as the Saskatchewanderer I have been granted the opportunity to come home and truly get to know the province I was born and raised in and it means the world to me."
The job description outlines that the Saskatchewanderer is meant to be an ambassador, touring around the province to promote Saskatchewan to the world through videos, photos, and stories posted to a blog and on social media.
"I am so excited for all the amazing people I am going to meet," says Hiltz. "For the next year I basically have a free pass to introduce myself to anyone. I love it."
A huge part of the job requirement is being able to tell stories through a variety of techniques and requires a good understanding of marketing principles and concepts. Hiltz says his Business Marketing diploma from Sask Polytech has taught him a lot about life and really helped him prepare for this opportunity.
"Whether it was human behaviour, economics, accounting, finance, sales — it's almost hard to think of a skill I gained at Sask Polytech that I won't use as the Saskatchewanderer. Understanding the basic principles of marketing is a huge strength for me."
Hiltz remembers his time at Sask Polytech very fondly and offers this advice to new and potential students.
"Not all of us know exactly what we want to do as soon as we finish high school, so take your time. Once you sign up for a program, apply yourself. This is your time, your money, your education. Most importantly, have a blast. If you are in a program you enjoy, you will meet like-minded people and build lifelong friendships."
To follow Andrew's adventures, visit saskatchewanderer.ca.
Published February 2017.