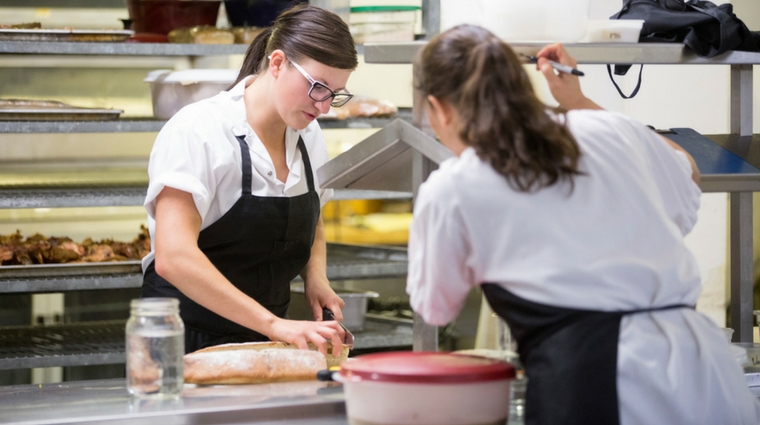 Tips to up your sandwich game

According to the faculty in the Culinary Arts program, sandwiches don't have to be the same old boring bologna that you had in primary school.
"A good sandwich is filling and fulfilling," says Derek Cotton, Culinary Arts program head. "So make sure to make something you like to make and like to eat."
While students learn how to experiment with food and flavor, Cotton says it's easy for everyone to do some experimenting of their own at home. Here are a few tips to help make your next sandwich a memorable one:
Good bread makes a better sandwich
Forgo the Wonder Bread and get something fresh made or artisanal. Toasting the bread is also an easy way to enhance your sandwich.

Better condiments
There are so many kinds of mustards and sauces out there. Try them all. Try multiple condiments at once!

Use good vegetables
Fresh is best. Make sure to wash them and, if you are feeling bold, season them with some herbs or salt and pepper.

Pick good proteins
Make sure they are thinly sliced for easier consumption. If you're feeling extra experimental, heat them up.

Layer your fillings well
And don't overdo it. That's a common mistake.
Published November 2017.