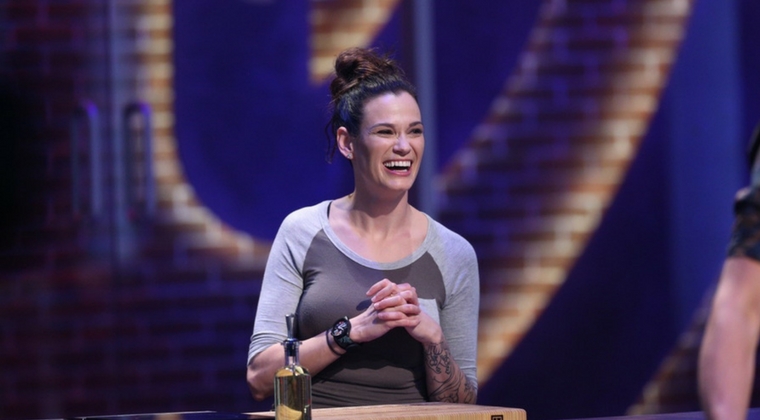 Kimberly Cairns, a 2016 Advanced Care Paramedic graduate, works as a paramedic in Saskatoon and knows how to handle emergency situations. She also knows how to cook like a pro. Earlier this year she had a chance to show off her skills in the fourth season of CTV's MasterChef Canada.
"It was an indescribable experience," says Cairns, who decided to audition on a whim. "I knew I always loved cooking. I knew I was good at it, and my personality was show worthy. So I took a chance and it worked out."
For her, being a student in the paramedic program helped her develop the confidence she needed for the high level of competition she would be facing in the kitchen.
"Not only do you learn skills, you learn who you are when faced with challenges and adversaries. My training gave me confidence and faith in my skills and knowledge," says Cairns.
She says the trick to becoming a good cook at home is about having the willingness to try something new and the ability to challenge yourself.
"Get a new kitchen tool. Get an obscure veggie, not everything will be amazing. Okra will always taste like the lid of a toilet. Keep challenging yourself, and learn to love nourishing your body and your mind," she says.
Reflecting on her time spent at Saskatchewan Polytechnic, Cairns says that post-secondary is an opportunity to follow your dreams and go for them whole heartedly.
"You are always your own worst enemy. So instead, become your biggest fan and biggest advocate," she says.
Published April 2017.