A history worth remembering
Saskatoon campus' E. A. Davies Building had a role to play in WWII
During the Second World War, Western Canada, with its vast and open prairie expanses, became a prime location for training airmen in the British Commonwealth. On June 30, 1941, the E. A. Davies Building, which was a teacher's college known as the Saskatoon Normal School, was turned over to the Royal Canadian Air Force (RCAF) as part of its #7 Initial Training School.
"It's pretty interesting to know that one of our buildings has such a rich history," says Vi Demyon, manager of campus facilities, Saskatoon. "Many of those men who went through the training program here at the E.A. Davies Building went on to fight in the war overseas."
Run through a program known as the British Commonwealth Air Training Program, the RCAF rented the building from the Normal School for just $1.00 per year. The building was where pilot and air observer candidates would begin their 26- to-28-week training program. Within the first four weeks of training, the building was home to classrooms for a number of subjects including navigation, theory of flight, meteorology, duties of an officer, and some math, such as algebra and trigonometry. Candidates would also be tested for physical and mental fitness at the E. A. Davies Building, which included a four-hour physical examination, a session in a decompression chamber and a test flight.
Sask Polytech is honoured to be the custodian of such an important building in Saskatchewan's history. Because of its unique history the E.A. Davies Building is a designated heritage building.
We are very proud of the men and women who served in wars past, and those who serve our country today. Our safety rests on their sacrifice, and we are forever grateful.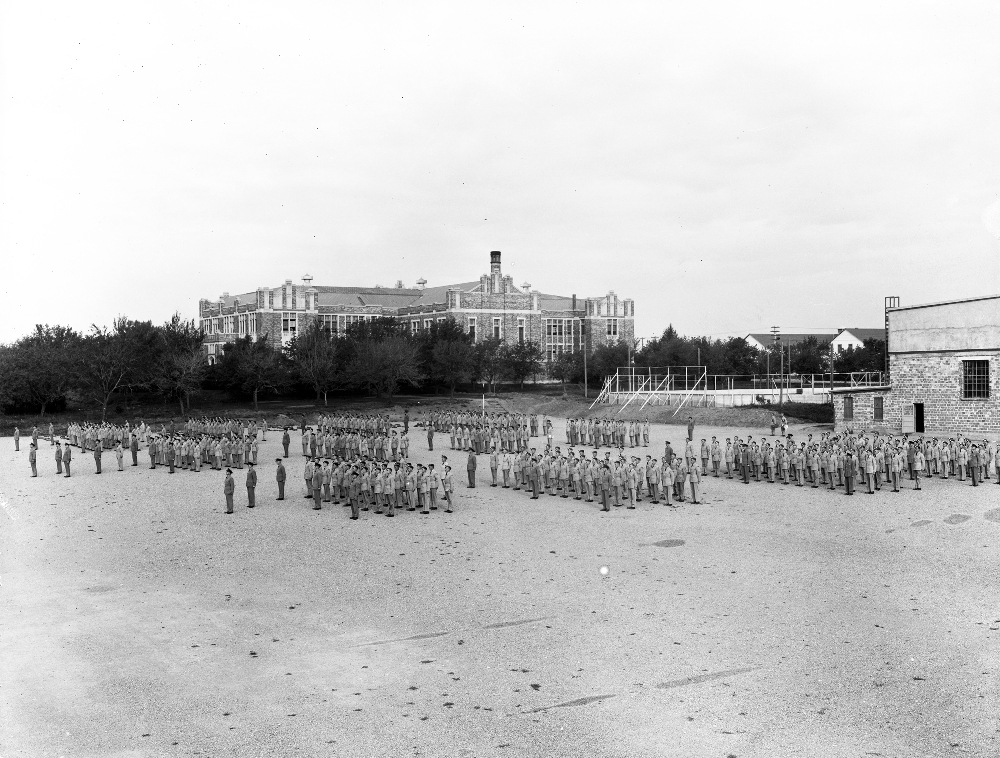 Photo credit: [a-2456] courtesy of Saskatoon Public Library.
Description: Initial Training School cadets and officers on parade square behind the Normal School. The I.T.S. was housed there from December 1941 to June 1944.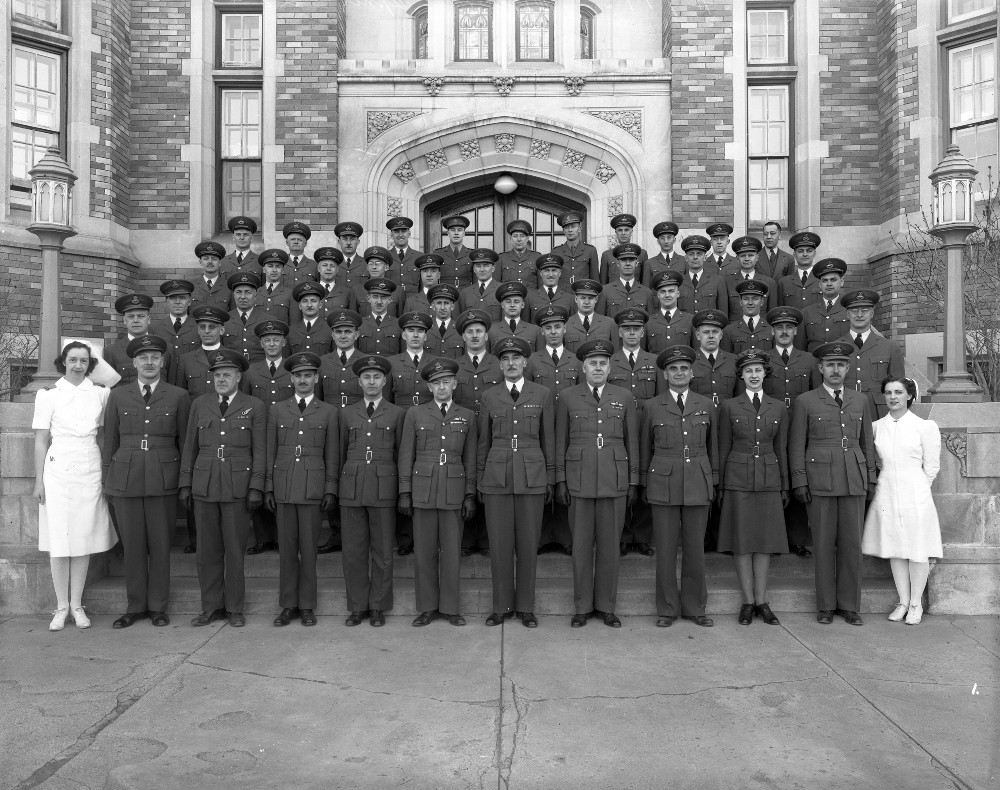 Photo credit: [a-2350] courtesy of Saskatoon Public Library.
Officers of the Initial Training School #7. Three women and fifty-two men stand in front of the Normal School, home of I.T.S. #7. Date: April 25, 1943.
Reflections of Light: A History of The Saskatoon Normal School (1912-1953) and The Saskatoon Teachers' College (1953-1964) by Eleanor Campbell was used as a reference for writing this article.
Published November 2017.
Republished November 2018.