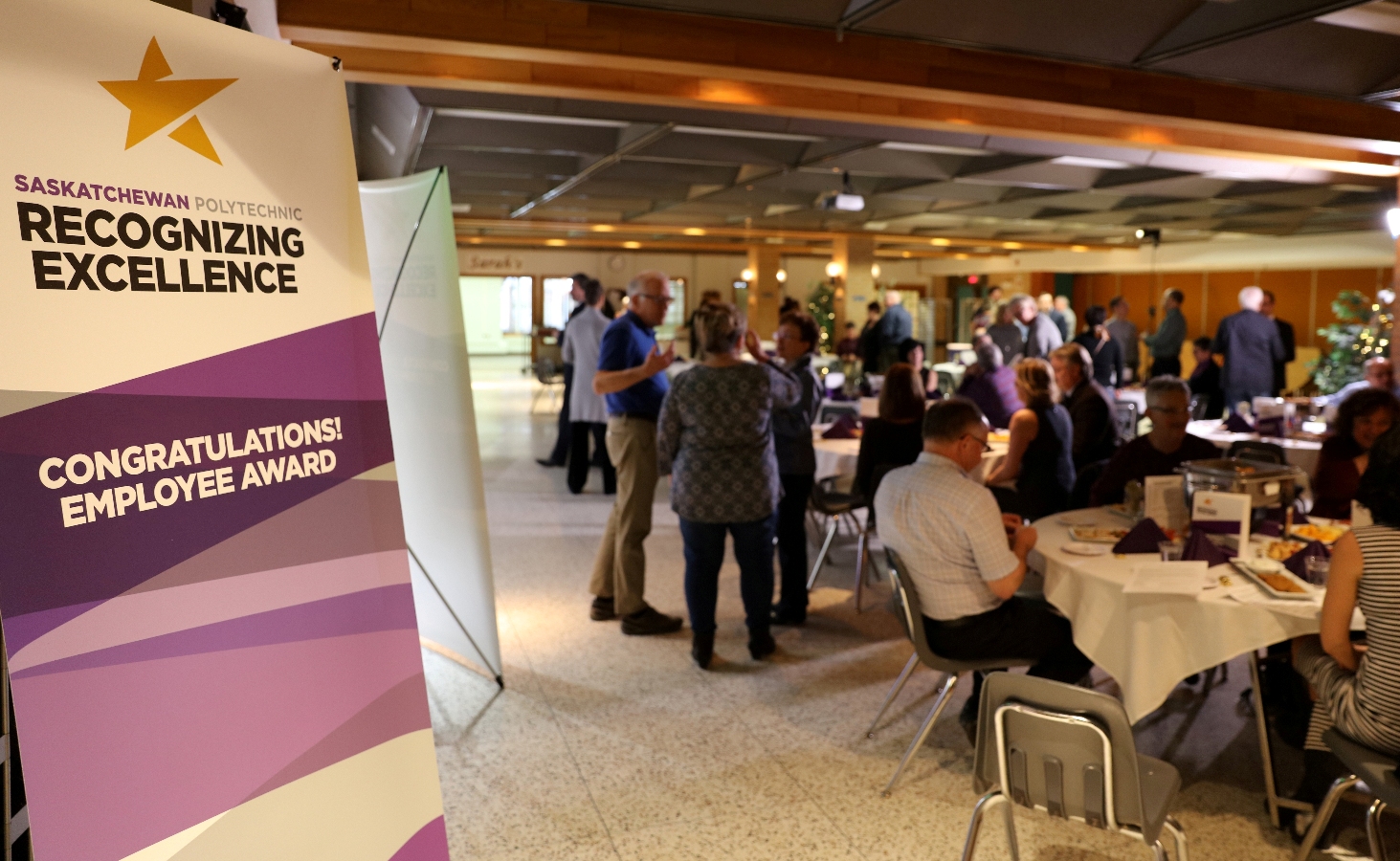 Because of the dedication and commitment of its employees, Saskatchewan Polytechnic has achieved a solid reputation for providing students with high-quality employment-focused education. Our applied research activities, our connections to industry, and our focus on work-integrated learning have earned us respect and recognition on both a national and an international level.

"Every year, Sask Polytech celebrates the outstanding achievements and leadership from a number of employees who have demonstrated the ability to go above and beyond in their work," says Dr. Larry Rosia, president and CEO. "The contributions made by these individuals help to ensure our graduates find success in their educational and career goals."

This year, 11 individuals from across Sask Polytech were recognized for their hard work and dedication. These individuals are:

Jamie Gondek & Rusty Watt
Outstanding Service Award
Registration Service's Literacy and Adult Education (LAE) Program
Prince Albert

Jamie was tasked with managing the registration work for the LAE, and responds to the organized chaos of LAE with efficiency and composure. In her role, accuracy and speed are essential, and Jamie's process is getting faster and smoother every year. This year, all students were registered and able to obtain the all-important student number and password within a matter of days.

Rusty is an efficient and dependable manager within the LAE program. His wry humour and low-key style contribute to the calmness and professionalism that surrounds him. His knowledge is deep, and his responsibilities are innumerable, but he never appears condescending or territorial. He always approaches situations with the question, "What's in the best interest of the students?" As one instructor noted, Rusty's, like Jamie's, response to an issue is always prompt, respectful and immediate.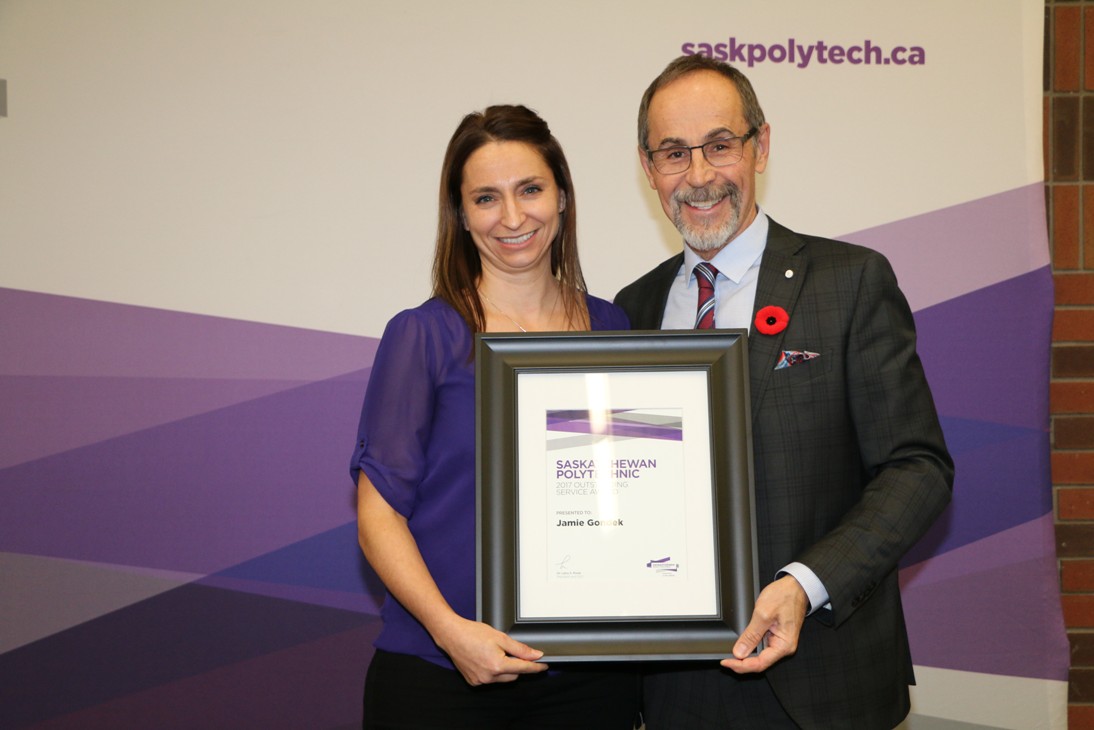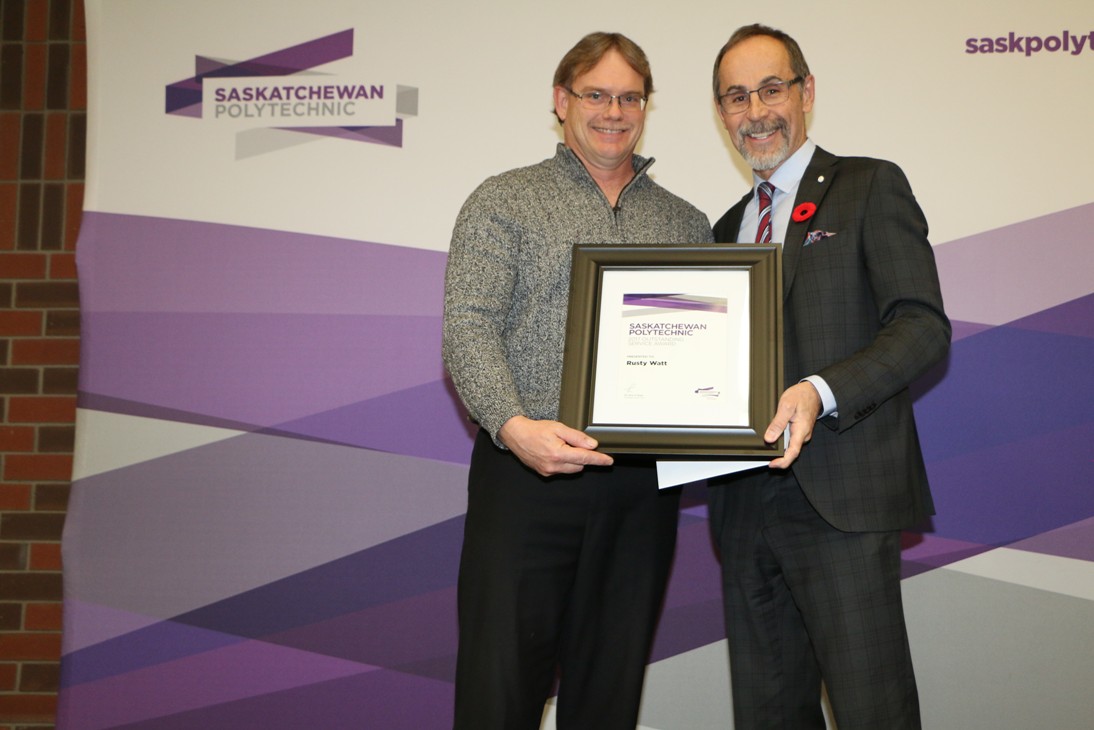 Terri Genaille
Outstanding Service Award
Administrative Assistant, Associate Dean, Nursing
Regina

Terri is a highly respected member of the Sask Polytech team who is known to truly live the values of the School of Nursing, while providing tireless service to help achieve our mission and vision. She embraces innovation and technology as she continually researches and assesses new, innovative tools to implement online surveys that provide meaningful interaction from faculty and staff and to seek important feedback. Over the past year, Terri played an important role in ensuring the success of the School of Nursing's 50th anniversary celebrations. She is a proud, self-proclaimed "hockey mom," often attending games and planning tournaments for one of her kids' teams.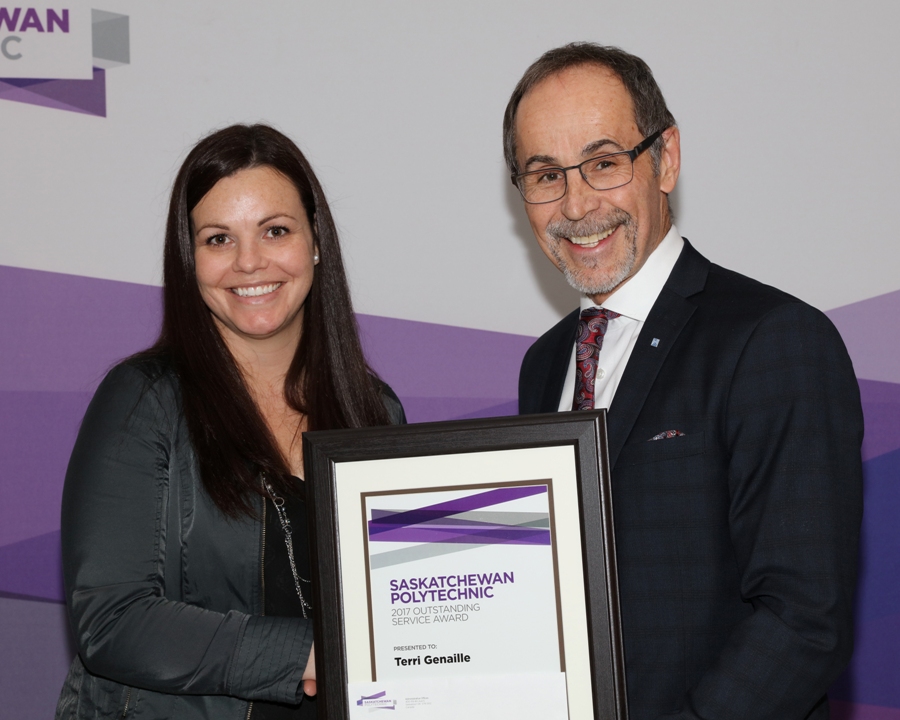 Rick Gelsinger
President's Award of Excellence
Instructor, Office Administration Program, School of Business
Regina

Rick is known as an instructor who genuinely cares about his students. He cultivates a culture where students strive for success in the classroom and in the workforce after they graduate. Colleagues have regularly witnessed Rick going the extra mile to create exercises, videos and further instruction to help meet the needs of his students. But it is not just colleagues who have witnessed Rick going the extra mile to help students. Rick says that he works very hard, but quickly adds that every member of the team works just as hard. He says, "This award is more like an acknowledgement of the values our program shares as a collective, rather than anything that I have done individually. I am definitely honored to have been chosen by our team for this award, but also humbled by it."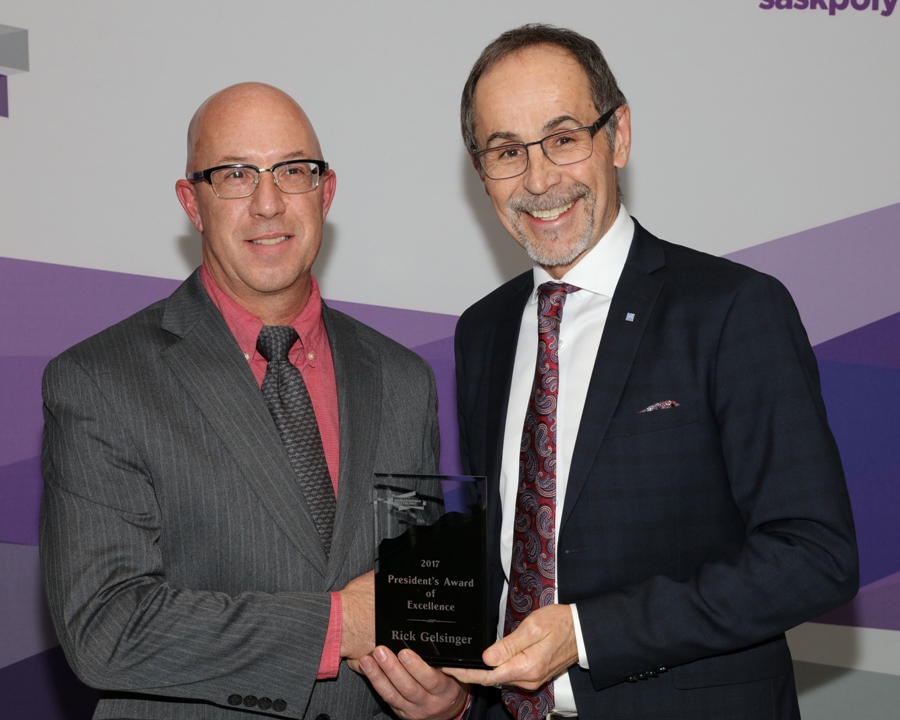 Ray Steele
Outstanding Service Award
Department Head, Audio/Visual and Media Production
Moose Jaw

Ray has been part of the Saskatchewan Polytechnic community for 27 years and has been the main push behind our move from analog to digital technology, updating over 600 classrooms, as well as offices and meeting places. His work has meant that not only is Sask Polytech capable of handling today's classroom technology, it also puts us in a great position to adapt to the future. On the media production side, under Ray's direction his team provides excellent service to internal and external clients alike. His team has shot, edited and produced teaching videos for classes that are housed on our video streaming platform. Ray's colleagues say Ray has a "yes we can" attitude who truly engages his staff to deliver world-class support and products to his clients.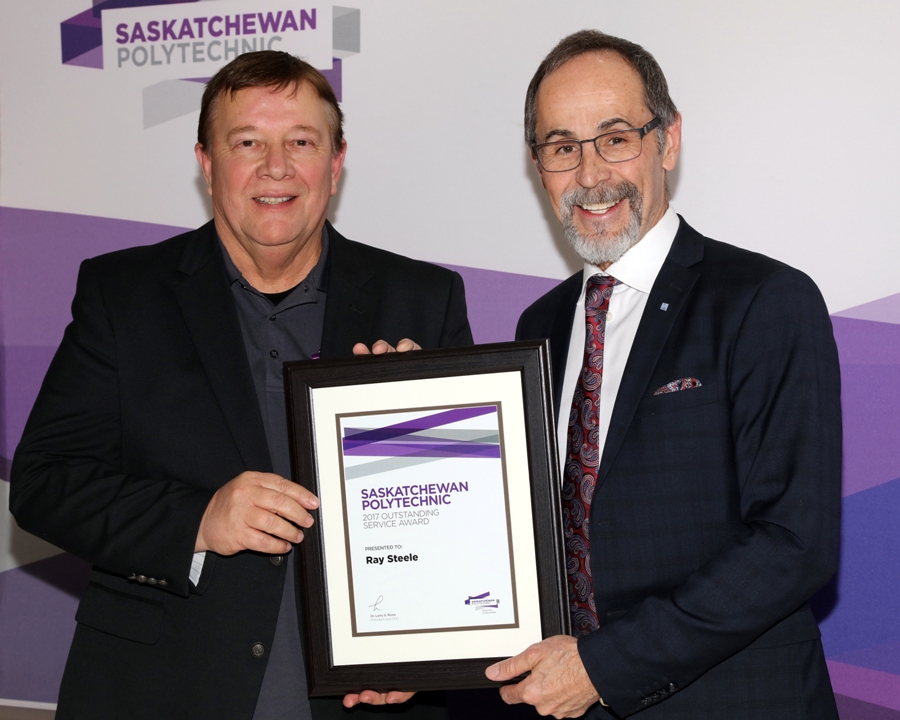 Deb Clague
Outstanding Service Award
Senior Graphic Designer
Saskatoon

Deb's dedication and hard work has advanced the reputation of Sask Polytech with many innovative and award-winning designs. Her exceptional work includes the student recruitment viewbook, the annual report, mySaskPolytech, and many other design projects, big and small. While graphic design is Deb's primary area of responsibility, she is also a leader within the entire Communications and Marketing department. She is a multi-tasking wizard, working on 388 projects and project managing over 440 design projects in the 2016-17 academic year. When she isn't at her desk, she's learning to be creative in the kitchen, recently feeling most proud of her homemade Cajun samosas. Did you know that her "eskipoo", Monty, is also a Sask Polytech star? You can find him flashing is doggie smile in some of our promotional materials.


Sheena Robinson
Outstanding Service Award
Office Administrator, Saskatchewan Collaborative Bachelor of Science in Nursing program
Saskatoon

Sheena is one of those exceptional engaged employees who is often the first to volunteer and one of the last to leave, sticking around to help clean up. Her positive attitude and dedication are apparent each and every day. She constantly strives to improve the operation of the Saskatchewan Collaborative Bachelor of Science in Nursing program and frequently steps forward with new ideas or new projects to enhance the student experience. Sheena was also a driving force behind the School of Nursing's 50th anniversary events. It was an enormous, high-profile event that she volunteered and devoted many hours to. She was a key contributor to the success of our School of Nursing's golden celebration.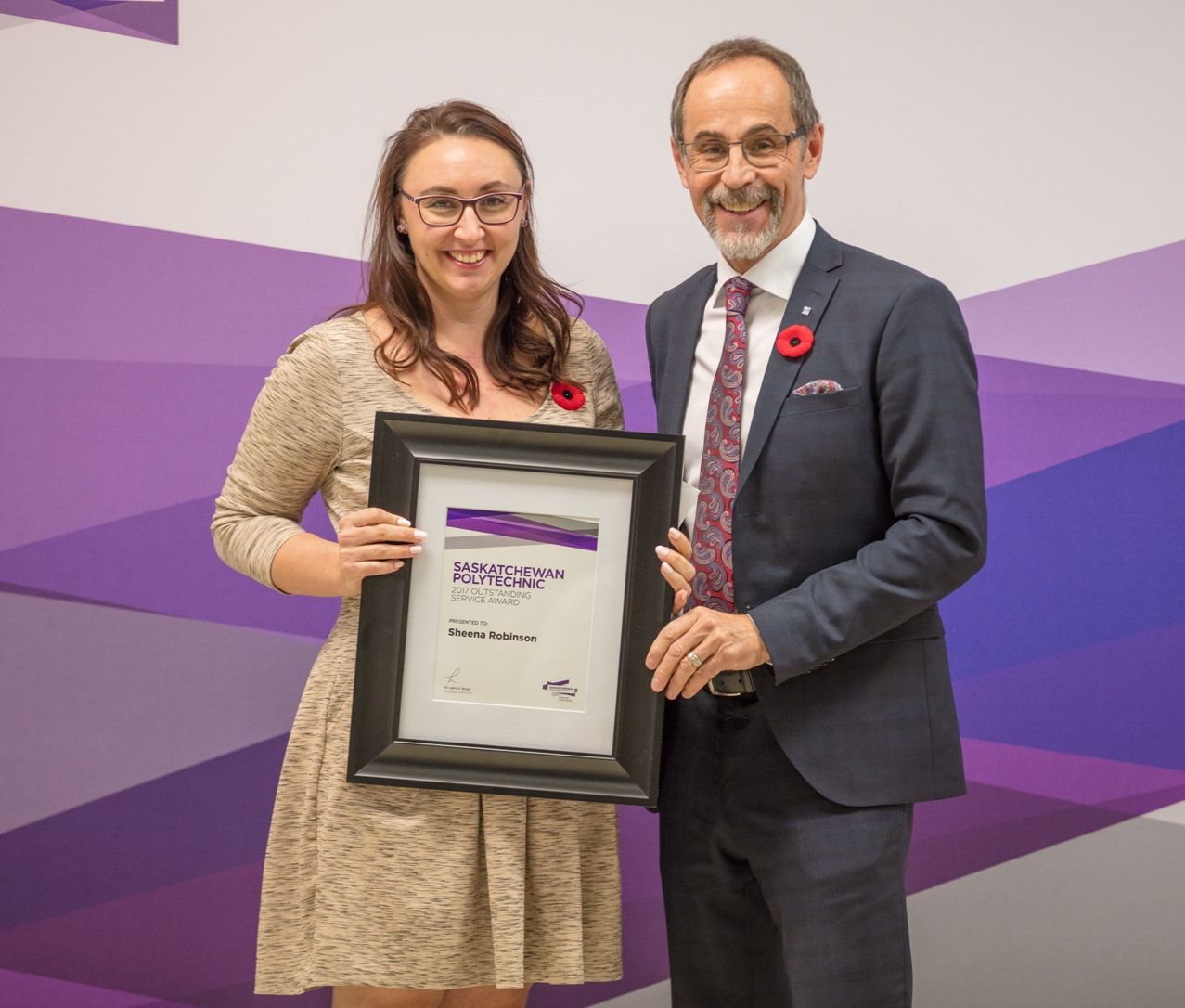 Susan Theissen and Dr. Jonathon Naylor
Innovation Award
Faculty, Veterinary Technology program, School of Health Sciences
Saskatoon

Both Susan and Jonathon played a key role in developing an equine eye and equine radiology limb prototype that resulted in an innovative learning resource—a simulated horse named Dobbin that is life-like in nearly every way. Dobbin is the only simulator of its kind in North America. Some of Dobbin's features include: legs that are separated in a normal stance and a full-length tail that allows students to practice bandaging techniques; a front limb with simulated bones that allows students to X-ray and examine images for positioning; a jugular vein that allows students to practice taking blood and administering medications; and, movable eyelids and an eyeball that can get wet, which allows students to practice performing eye tests and administering medications.


Dalton Mervold
Leadership Award
Program Head of the Parts Management Technician, Warehouse Worker, Leadership Skills and Blue Seal programs
Project Manager for Flexibility and Innovation in Apprenticeship Technical Training (FIATT)
Saskatoon

Dalton was instrumental in shepherding his faculty and collaborating with Learning Technologies to deliver the entire Parts Management Technician program online. A key driver behind this initiative was the idea that having the program online would make it more accessible to current students while creating learning opportunities for potential students who, for various reasons, could not attend training in a classroom. Dalton says the recognition is humbling, but adds that credit is due to the entire team, who demonstrates innovation and leadership every day. When he's not travelling the world to participate in conferences on learning technologies, or writing research papers on the same subject, Dalton can be found working on his acreage, doing wood carving, reading and spending time with his family.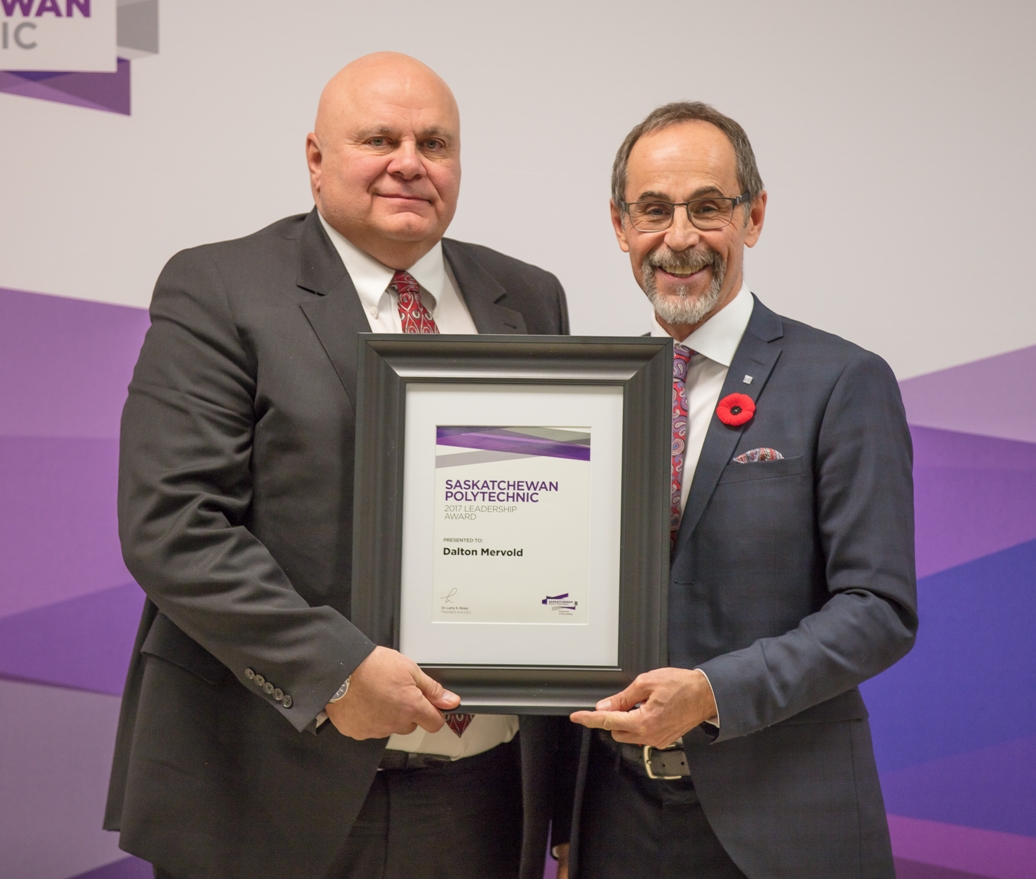 Jason Mazzei
Leadership Award
Manager, International Education
Saskatoon

Jason has been heavily involved with the International Education department from its beginning. The results of his leadership are clear and obvious. Not only has the number of international students on our campuses grown rapidly, the quality and availability of services, specifically available to international students, have also remained very high. Much of the International Education team's success has been the result of Jason's open style, which allows him to build relationships throughout the organization as well as with counterparts in other schools to ensure that International Education remains at the cutting edge of service delivery.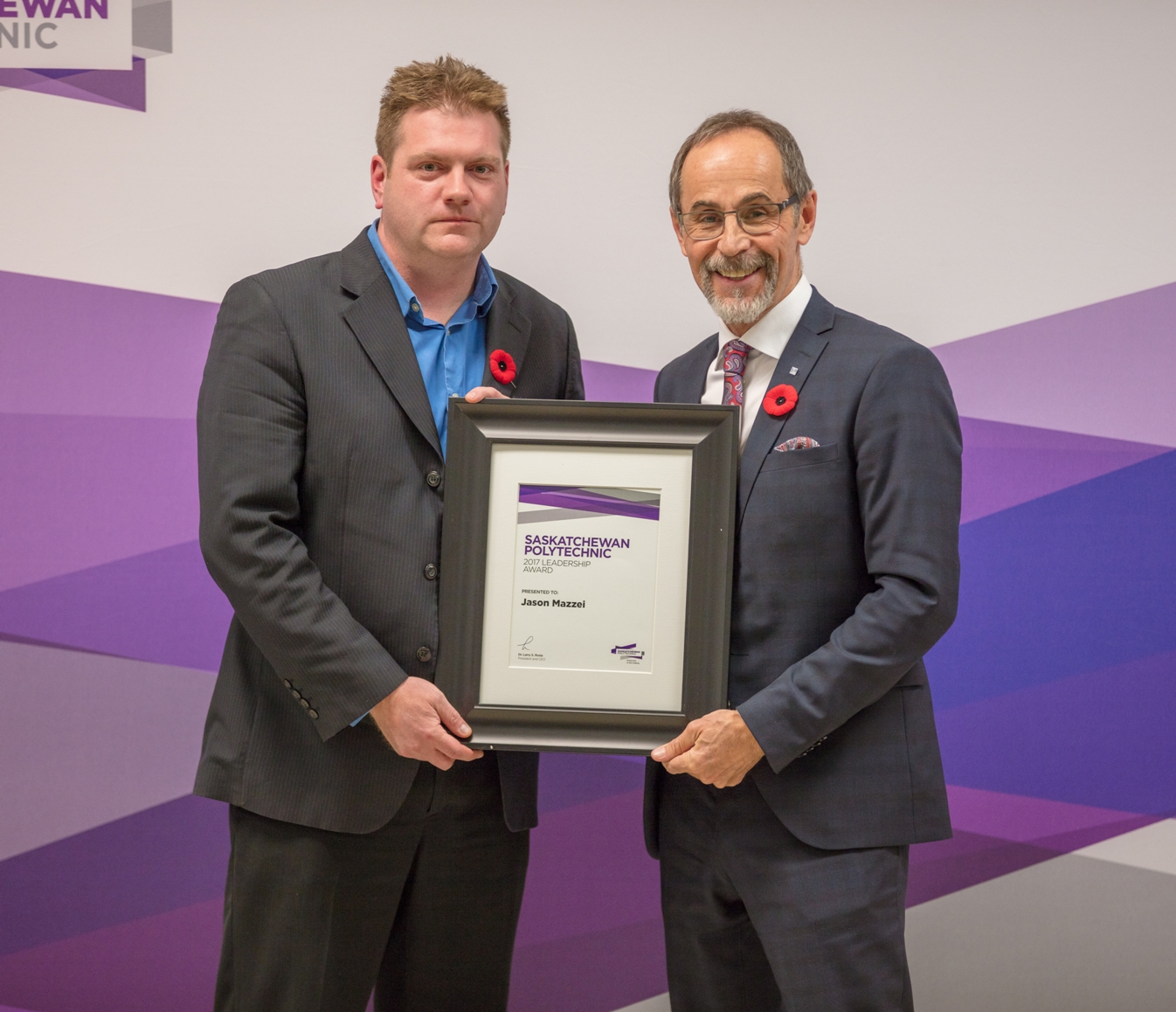 Published December 2017.