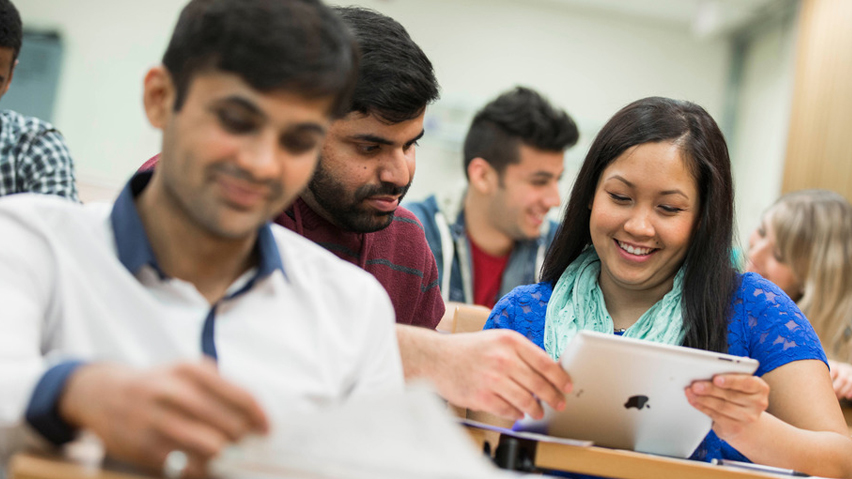 Saskatchewan Polytechnic is pleased to be part of the Essential Skills Social Finance (ESSF) project, dedicated to improving the skills of unemployed Canadians. Thanks to our Saskatchewan investor, Conexus Credit Union for helping start the first social finance project of this kind in Canada.
November 22, 2016 – Canada has achieved an important milestone in its commitment to social financing for public good. The Government of Canada, private investors, and colleges and institutes are pushing the boundaries of social innovation and impact investing by implementing the first social finance project of its kind in Canada.
As the key project intermediary Colleges and Institutes Canada (CICan) is leveraging the principles of social finance through social impact bonds (SIB) to raise upfront capital from private investors who are looking to support societal good while receiving a financial return.
With capital raised from three investors – Conexus Credit Union, the Catherine Donnelly Foundation, and Dave and Pamela Richardson and Family, the Essential Skills Social Finance (ESSF) project is now moving forward with the delivery of essential-skills training to improve the skills levels of unemployed adult Canadians.
Essential skills are needed for work and learning and help people evolve with their jobs and adapt to changes in the workplace. Improvements in literacy, numeracy and computer use for Canadians with low essential skills can create better employment outcomes, accelerate inclusive growth, and diminish social and economic disparities.
If participants in the ESSF project achieve a demonstrated skills gain, the initial investments will be reimbursed, and investors may receive up to an additional 15% as a return on investment.
Through this pilot project, the Government of Canada is testing whether a pay-for-performance model utilizing social impact bonds is an effective way to increase the essential-skills levels of unemployed or displaced Canadians currently seeking work, or additional education or training.
Read more on the Colleges and Institutes Canada website.