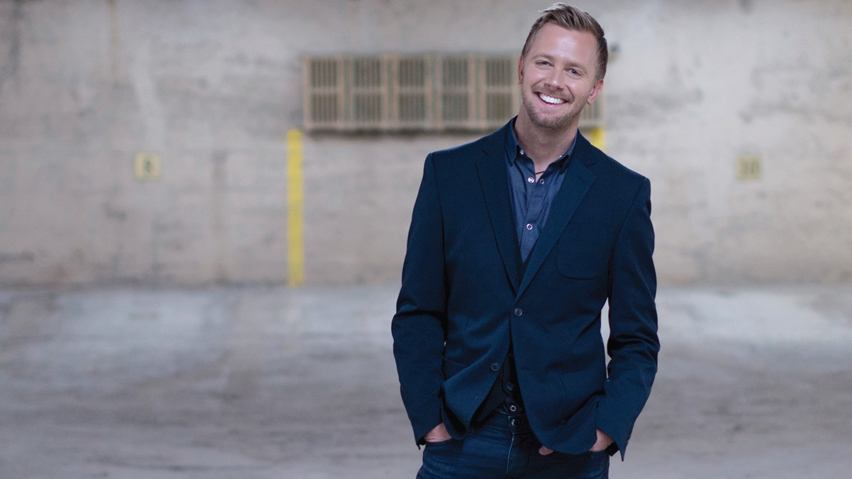 Electronics grad is now a country music star
Award-winning country musician Codie Prevost is a 2004 graduate of the Electronics Technician program at Saskatchewan Polytechnic (then SIAST). We caught up with him just before he left for an Australian concert tour.
Q: What drew you to the Electronics Technician program? You knew you wanted a career in music.
A: I grew up in Archerwill, Sask., a town of about 200 people. There was no one around me who had a career as a musician, and I had no clue how to get into it. I looked through the programs at Sask Polytech and saw they were offering this one-year program. I thought to myself, "It wouldn't hurt to do something like that - and who knows who I'll meet who might help me get further in music?"
Q: Your education did come in handy on the road, didn't it?
A: As a musician, I'm dealing with lots of electronic equipment like guitars, amps and lights. Many nights I might have to do some repairs, and that's stuff I learned in school - power, circuitry and how to connect wiring. Having learned how to diagnose problems has certainly helped a lot.
Q: How did your music career get started?
A: I began entering talent contests and performing in concerts when I was at college in Saskatoon. I met the man who became my manager there. After college, I took a small business loan. That made it possible for me to go to Nashville and record my first CD in 2004, right after I graduated. I was fortunate to start receiving recognition through the Country Music Association, and performed on the road with well-known bands like Emerson Drive and Doc Walker.
Q: Your greatest successes?
A: The last album I released in 2014, All Kinds of Crazy, was nominated for a Canadian Country Music award, won a Western Canadian Music award and was named Saskatchewan's country album of the year. As an independent artist, you compete with major label artists, so that was incredible. I've released four albums and I'm working on my fifth; I signed a record label deal in Australia and I'm working on deals in the U.S. I feel fortunate to do music as a full-time career.
Q: You've done quite a bit of charity and community work as well.
A: I've partnered with another country musician, Steven McGuire, to create awareness of bullying as part of the Imagine No Bullying campaign run by the Red Cross. I've done cancer benefits and fundraisers for cystic fibrosis, the Humane Society, families in need and for a town skating rink. The biggest purpose of music is to be a vehicle for something bigger.
---
For a free download of Codie Prevost's All Kinds of Crazy album, join the mailing list at codieprevost.com.