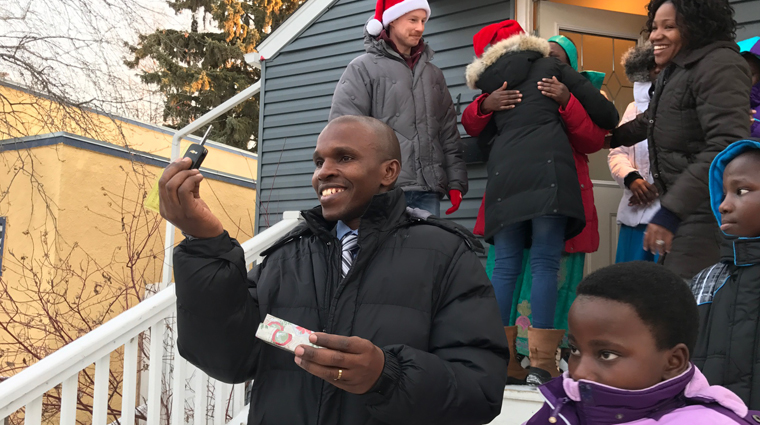 It was the warmest welcome to a first winter in Saskatchewan that a newcomer could dream of! The family of Rishal Kambare, a Sask Polytech Language Instruction for Newcomers to Canada (LINC) student, was the recipient of this year's C95 FM Christmas Wish. On December 14, C95 FM hosts and crew visited the Kambare home, presenting the family with gifts and groceries making their first Christmas in Canada unforgettable. There was another surprise for the family outside - a brand new Chevy Sonic!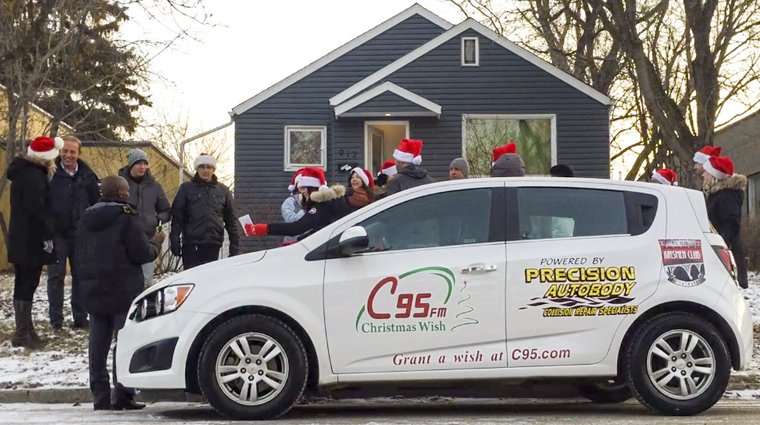 "It's a miracle!!" Rishal exclaimed when he shared his exciting news with his LINC class. "We cried from happiness!"
The Kambares arrived in Saskatoon last summer, having fled the Democratic Republic of Congo ten years earlier. They spent years in a Ugandan refugee camp until they were accepted into Canada. Adapting to life in Canada has not been easy. Rishal diligently works on learning English as he knows how important strong language skills are for his family's future.
The Kambare family were nominated by Randeen Durette who teaches Kambare's four children at St. Phillip School. This is the first Canadian holiday season for the family.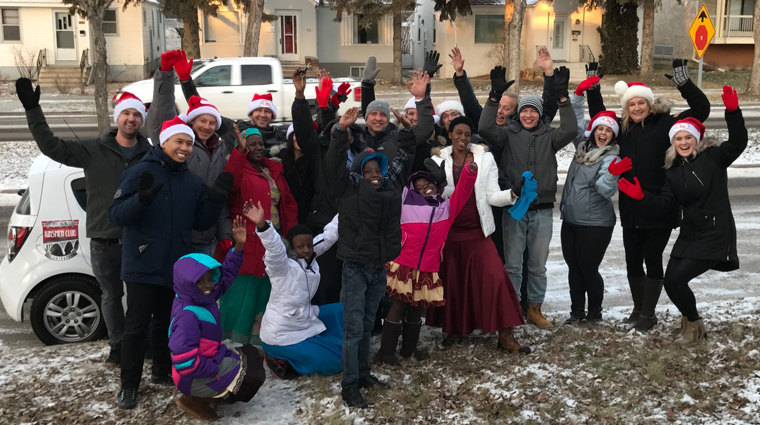 C95 listeners submitted nearly 400 nominations for families and individuals who deserve a little extra help this holiday season. We are thrilled the Kambare family were selected to be this year's lucky recipients.
Happy Holidays!
Photos and video courtesy C95.