Saskatchewan Polytechnic in Moose Jaw
Our faculty and staff are committed to providing a quality learning environment to students of all ages, backgrounds and cultures.

This campus offers programs in the following schools:
We also provide an enriching range of student services, support distance learning and exciting career options.
---
About Moose Jaw
Moose Jaw is a city in south-central Saskatchewan on the Moose Jaw River that was founded in 1882. It is 77 km west of Regina.
With tourism, service and distribution industries, Moose Jaw is at the junction of the east-west rail and the Trans-Canada highway, with its north-south rail to Chicago.
With a modest population of 35,000, Moose Jaw's celebration of heritage and history makes it unique.
---
Parking
Pay parking is in effect for staff, students and visitors.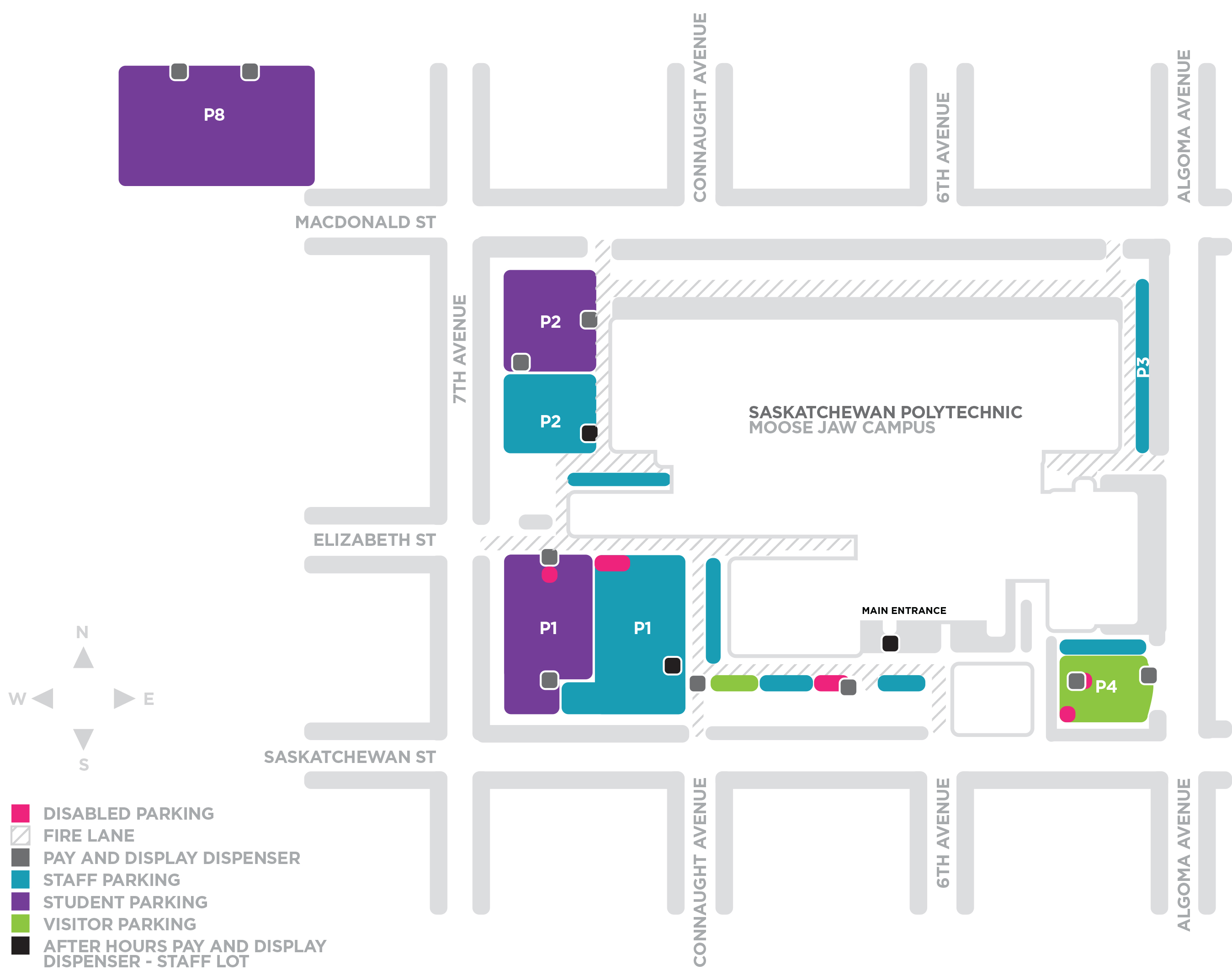 Moose Jaw Campus Parking Lot (pdf)
View parking rates and details for more information.
---
Locations
Saskatchewan Polytechnic, Moose Jaw Campus
600 Saskatchewan Street and 6th Avenue NW

---
Mailing Address
Saskatchewan Polytechnic, Moose Jaw Campus
PO Box 1420
Moose Jaw SK S6H 4R4
Other contact information