Women in Trades and Technology (WITT)
Is it time for you to start planning for the career of your future? Have you always wanted to work with tools but haven't had the opportunity? Are you interested in technology but haven't had a chance to really try it out? Are you interested in investigating a career in a trade or technology field?
Upcoming Events
This hands-on 2-day workshop for women 15 years of age and up, is designed for students interested in exploring careers in technology, including Electrical Engineering Technology and Engineering Design and Drafting Technology. Electrical engineering technologists are specialists in the generation, transmission, distribution and utilization of energy. They study topics including basic electricity, industrial control systems, electrical power generation, electrical machines, industrial electronics, and electrical system design. Engineering Design and Drafting Technologists participate in multi-discipline engineering projects. As technologists in this dynamic role, they use industry-standard software to collaborate, design, model, draft, coordinate and document projects in many disciplines, such as construction, mining and manufacturing. No personal protective equipment is required for this course. Safety eye glasses will be provided. However, persons with prescription glasses are encouraged to bring their own safety glasses to fit around prescription eye glasses.
This course currently has no offerings.
Want to know when new offerings or events become available? Join our email list.
Outreach Programs
Take a look at the Outreach Programs where each activity is targeted for a specific age group and see why Saskatchewan Polytechnic is viewed as a leader in the advancement of WITT programs in Canada.
Mentorship Program
As a female Sask Polytech student, apprentice or alumna in trades and technologies, you can access support and mentorship through your education and after graduation. Want to get involved? Become a mentor or find a mentor today.
Our Sponsors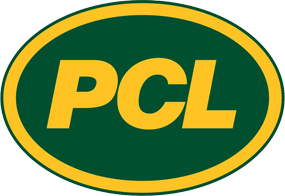 Membership
The Canadian Coalition of Women in Engineering, Science, Trades and Technology (CCWESTT) is a national coalition of groups that aims to promote women in science, engineering, trades and technology; celebrating women's contributions to these fields. Saskatchewan Polytechnic is a member.
For more information contact a WITT Facilitator or Coordinator
Provincial Facilitator
Jessica Baldwin
306-775-7427
jessica.baldwin@saskpolytech.ca
Saskatchewan Polytechnic in Prince Albert
Tammie Pawlust, Coordinator
306-765-1916
tammie.pawlust@saskpolytech.ca
Saskatchewan Polytechnic in Regina
Michelle Lanoie, Coordinator
306-775-7503
michelle.lanoie@saskpolytech.ca

Saskatchewan Polytechnic in Saskatoon
Brittany Grimsdale, Coordinator
306-659-4863
brittany.grimsdale@saskpolytech.ca