Bachelor of Psychiatric Nursing (Part-time studies)
School of Nursing
Degree
Program Overview
Are you a graduate of Saskatchewan Polytechnic's Psychiatric Nursing diploma program? Do you want to play a greater role in advancing the health and well-being of people and communities—while also opening the door to opportunities in leadership, management and education?
Saskatchewan Polytechnic's Bachelor of Psychiatric Nursing (BPN) degree completion program will interest you. Building on your Psychiatric Nursing diploma, we'll provide you with a strong foundation to grow your career provincially, nationally and internationally.
The Bachelor of Psychiatric Nursing is a degree completion program for graduates of Saskatchewan Polytechnic's Psychiatric Nursing diploma program. You'll study on a part-time basis, taking one or two courses at a time through distance learning, with a clinical practicum.
You'll deepen your understanding of standards and competencies related to clinical practice, leadership, management, education and research. Mental health promotion and primary health care are emphasized, with a strong focus on clinical practice education. You'll broaden your knowledge and skills in:
addictions, sociology and psychology
economic, social and political influences in psychiatric nursing
informatics and statistics
integrating leadership and management theory and skills
research for evidence-based nursing practice
Designed for Working RPNs
The BPN degree completion program is designed to accommodate working RPNs. Depending on when you graduated, you'll be able to complete your degree through part-time study in 2 to 2.5 years.
If you graduated before 2010, you'll take 1 to 2 courses per term over eight terms, earning your BPN in 2.5 years.
If you graduated after 2010, you'll take 1 to 2 courses per term over six terms, earning your BPN in two years.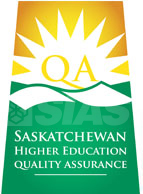 This program is offered with the written authorization of the Minister of Advanced Education, effective July 1, 2013. This authorization was provided after the program proposal underwent a quality assurance review and was found to meet the standards established by the Minister. Prospective students are responsible for satisfying themselves that the program and degree will be appropriate to their needs.
Refer to Frequently Asked Questions for additional information.
International applicants will not be considered for admission to the program.
Courses currently offered through part-time studies
Prior to 2010 Year 1 Sem 1
Critical Reading and Writing (ENGL-100CE)
Beyond 2010 Year 1 Sem 1
Critical Reading and Writing (ENGL-100CE)