Applied Project Management (Part-time studies)
School of Business
Applied Certificate
This program is also available on campus. For more information visit the program page.
Program Overview
Are you looking for effective project management skills so that you can complete projects on time and on budget? Saskatchewan Polytechnic is pleased to bring you the Applied Project Management program. This online program will provide you with practical and professional skills in all aspects of project management. Participants in this program often work as project managers, supervisors, or project coordinators and have project work experience that puts the learning into context - no matter what industry they work in.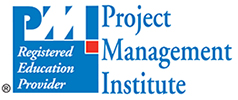 Saskatchewan Polytechnic is a Registered Education Provider with the Project Management Institute (PMI®), the largest international professional association for project managers. This program provides the necessary training to apply for the PMP® or CAPM® credentials with PMI®.

We are also a Gold Seal Accredited Course Provider with the Canadian Construction Association, and the program is accredited for the maximum number of credits towards the Gold Seal Certification.
Program Details
The program is offered three times per year, starting in September, January and April. It is composed of six courses of varying lengths, which are taken over a 14-week period, although students have the option of completing it over several terms to a maximum of two years. The courses are designed to be taken in sequence to give you the opportunity to progressively work through the entire life cycle of a project - from initiation to closeout. The program finishes with a practical integration project. This final project provides an opportunity to demonstrate competency by consolidating the skills developed throughout the program. Students choose their own projects to complete the 12 required assignments. For more information, please download our Program Information Sheet.
Learn Online
Study from home or where it's convenient for you. You'll use forums, blogs, group activities, wikis, email, online chat and phone consultations.
Courses must be completed in order and have specified start and end dates
Develop your skills while you continue to work. All courses for this applied certificate program are offered through Continuing Education.
Instructors
All instructors have their Project Management Professional (PMP)® credential and many years' experience working as project managers and teaching project management.
Funding Options
This program is eligible for the Canada-Saskatchewan Job Grant which provides employers with training funds for their employees. To find out more call 306-775-7480 or visit economy.gov.sk.ca/job-grant.
Information Sessions
Information Sessions on the Applied Project Management Program are held quarterly. Everyone is invited to join us in person or online. The following information session is upcoming:
Regina, Saskatchewan
Tuesday, August 22, 2017
6:30 p.m. - 8:00 p.m.
Room 241
Saskatchewan Polytechnic - Regina Campus
4500 Wascana Pkwy
Regina, SK
This session will be webcast, so you can attend remotely. Call 306-775-7939 or email mary.jesse@saskpolytech.ca to register or to get more information on the program.
"PMI", "Project Management Professional", "PMP", "Program Management Professional", "R.E.P.", and the PMI Registered Education Provider logo are registered marks of the Project Management Institute, Inc.
Upon successfully completing all courses in the program, you will be eligible to graduate and receive the Applied Certificate in Applied Project Management. Complete the application to graduate (pdf) and submit the form and fee to Registration Services.
Courses currently offered through part-time studies
Project Initiation and Charter Development (PROJ-110CE)
Project Planning, Scheduling & Budgeting (PROJ-111CE)
Project Execution and Control (PROJ-112CE)
Project Leadership & Communications (PROJ-113CE)
Project Closing & Continuous Improvement (PROJ-114CE)
Applied Project Management Integration and Evaluation (PROJ-115CE)