2015 News Archive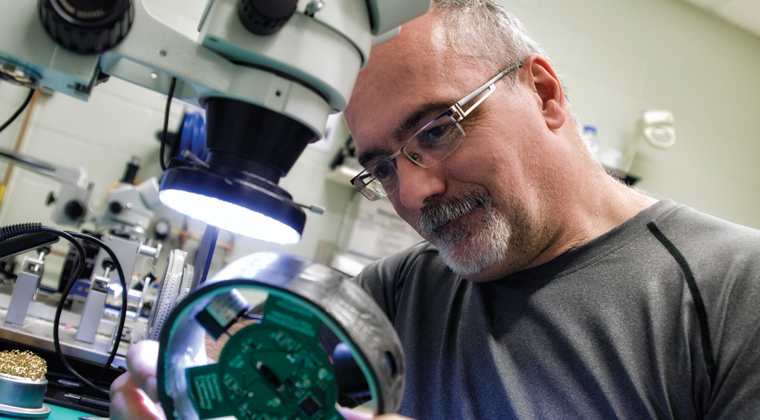 Puck Perfection
Communications and Marketing
-
October 5, 2015
Sask Polytech helps to solve blind hockey's biggest riddle While the sport of blind hockey has been around since the 1950s, the question of what to use as a puck has, until very recently, remained the unsolved Rubik's Cube of the game.
Tweet
tags: Applied Research, Economic and social prosperity, Pursuing excellence
---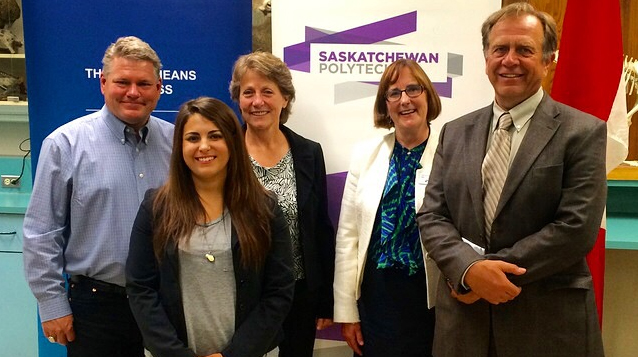 Students in Northern Saskatchewan Benefit from Government of Canada Investment in Skills Training
Communications and Marketing
-
July 31, 2015
Students in Saskatchewan Polytechnic (Sask Polytech) Natural Resource Technology (NRT) programs will have access to enhanced skills training thanks to funding announced today by Randy Hoback, Member of Parliament for Prince Albert, on behalf of the Honourable Michelle Rempel, Minister of State for Western Economic Diversification.
Tweet
tags: Prince Albert, School of Natural Resources and Built Environment, applied research
---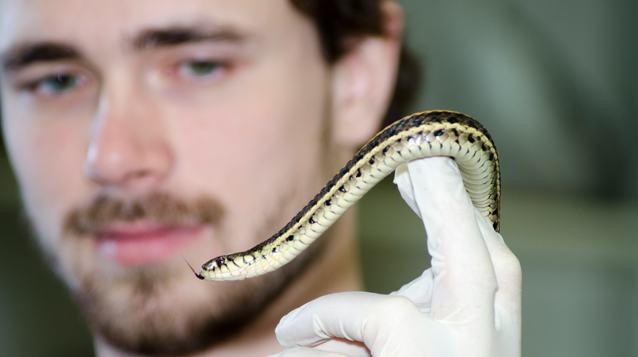 Saskatchewan Polytechnic and Salthaven West save 250 snakes
Communications and Marketing
-
May 2, 2015
Saskatchewan Polytechnic and Salthaven Wildlife Rehabilitation & Education Centre West released 250 rescued snakes at the Condie Nature Refuge this afternoon. These snakes were rescued from a Regina house beginning in late November.
Tweet
tags: School of Natural Resources and Built Environment, applied research
---