2015 News Archive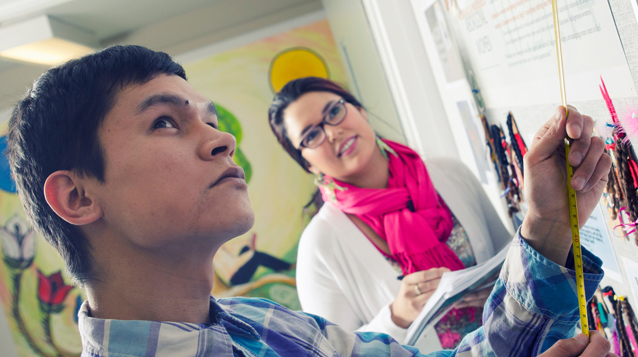 Advancing economic and social prosperity
Communications and Marketing
-
November 16, 2015
Sharon Ahenakew returned from an Aboriginal Nurses Association of Canada conference in Winnipeg last year with a new challenge she wanted to tackle. As Sask Polytech's Aboriginal nursing student advisor, she attended the conference with two of her students. During a workshop, they met a nursing student from the Maritimes who shared some of the challenges she was facing in her program. The concerns included a perceived lack of support to self-identify as Aboriginal, a perceived fear of discrimination, Aboriginal health being taught from a deficit-based approach, and a perceived lack of faculty knowledge in Aboriginal history, culture and ways of knowing.
Tweet
tags: Aboriginal, School of Nursing, Economic and social prosperity
---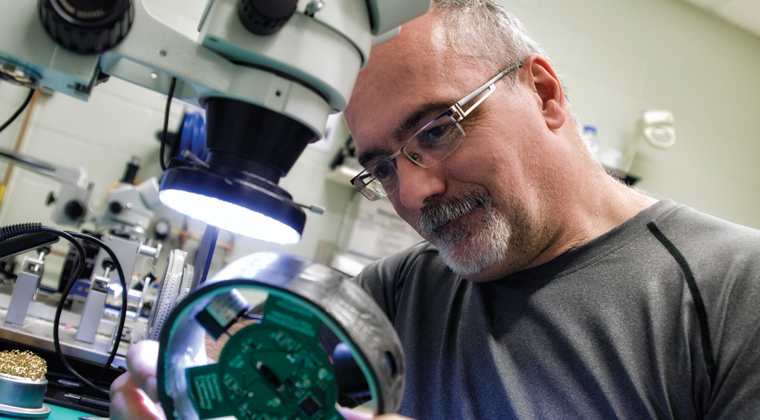 Puck Perfection
Communications and Marketing
-
October 5, 2015
Sask Polytech helps to solve blind hockey's biggest riddle While the sport of blind hockey has been around since the 1950s, the question of what to use as a puck has, until very recently, remained the unsolved Rubik's Cube of the game.
Tweet
tags: Applied Research, Economic and social prosperity, Pursuing excellence
---