School of Human Services and Community Safety News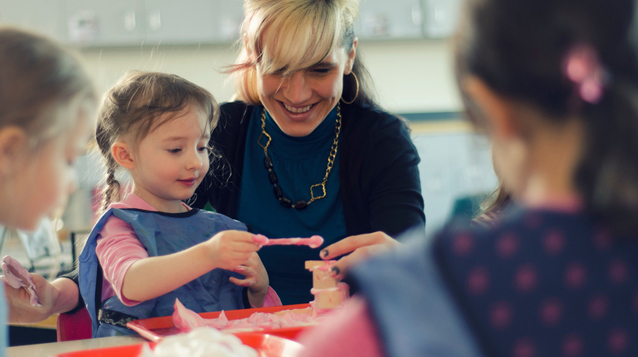 Saskatchewan Polytechnic celebrates National Child Day
Communications and Marketing
-
November 20, 2015
Saskatchewan Polytechnic's Early Childhood Education programs at Regina, Saskatoon and Prince Albert campuses are hosting activities to bring awareness to National Child Day. National Child Day has been celebrated since 1993 in Canada, reinforcing the commitment Canada made to ensure children are treated with dignity and respect.
tags: News, Moose Jaw, Prince Albert, Regina, Saskatoon, School of Human Services and Community Safety, Economic and social prosperity
---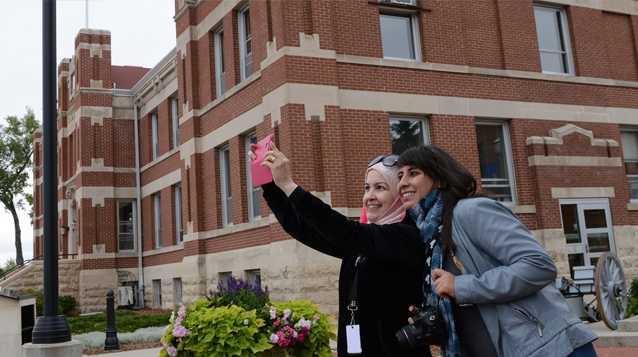 Saskatoon LINC Students Tour Regina
Communications and Marketing
-
November 5, 2015
Recently, two eager busloads of Saskatchewan Polytechnic students departed from the Saskatoon campus shortly after dawn on a field trip to Regina. Representing twenty-five countries of origin, these students from the Language Instruction for Newcomers to Canada (LINC) program, were off to tour three important historical sites: the Saskatchewan Legislature, the Royal Saskatchewan Museum of Natural History and the RCMP Training Depot, all to be accomplished in a marathon of twelve hours. The annual LINC trip to Regina is a great way to build friendships, practice English in a real-world setting and learn more about the exciting place the students call home - Saskatchewan!
tags: Regina, Saskatoon, School of Human Services and Community Safety
---
Community Safety Induction Training recruits hit the ground running
Communications and Marketing
-
April 10, 2015
Residents in a number of Saskatchewan communities should be able to rest a little easier these days. Saskatchewan Polytechnic's inaugural six-week Community Safety Induction Training program, in partnership with the Ministry of Justice, concluded with a recognition ceremony in Regina this afternoon. The program's 13 students - six women and seven men, are now ready to apply their specialized training in their home communities.
tags: Regina, School of Human Services and Community Safety
---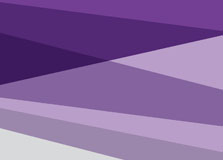 Sask Polytech connects students with employers in Regina
Communications and Marketing
-
February 5, 2015
Saskatchewan Polytechnic is hosting its annual career fair in Regina today. Students from the Schools of Academic and Career Education; Business; Construction; Health Sciences; Human Services and Community Safety; Information and Communications Technology; Mining, Energy and Manufacturing; Nursing; and Transportation will have the opportunity to explore employment options with recruiting companies. Career Fair 2015, presented by PotashCorp, was organized by the Regina campus Student Employment Services (SES) office. An SES office at each of Saskatchewan Polytechnic's four campuses provides career information and job search and recruitment services to students and employers. "Our career fair is a chance for employers from across Western Canada to showcase what they have to offer students," says Sandra Szeponski, employment services coordinator, Saskatchewan Polytechnic Regina Campus. "The networking opportunity for both parties is invaluable."
tags: Regina, School of Business, School of Construction, School of Health Sciences, School of Hospitality and Tourism, School of Human Services and Community Safety, School of Information and Communications Technology, School of Mining Energy and Manufacturing, School of Nursing, School of Transportation
---