School of Health Sciences News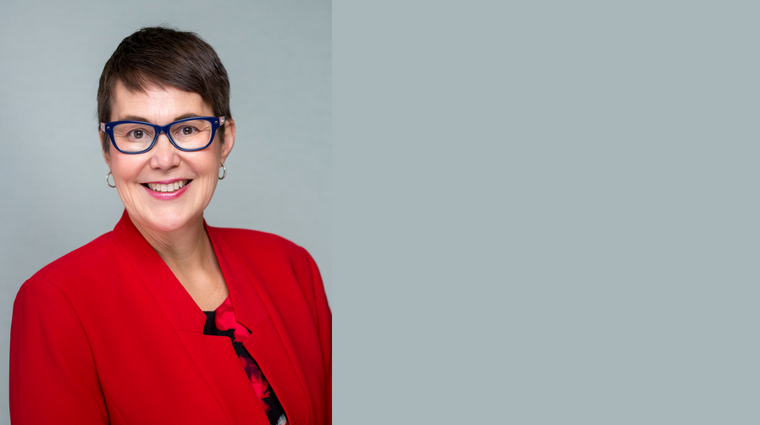 Saskatchewan Polytechnic appoints new dean to the School of Nursing and School of Health Sciences
Communications and Marketing
-
May 11, 2018
May 11, 2018 – This spring Sandra Blevins joined Saskatchewan Polytechnic as dean for the School of Nursing and School of Health Sciences. Based out of the Saskatoon campus, Blevins is accountable for nursing and health sciences programming and applied research across the institute. With over 30 years of experience in the health care sector, she returns to her alma mater to focus her leadership practice on providing an exceptional learning experience for Sask Polytech students.
tags: News, Saskatoon, School of Health Sciences, School of Nursing
---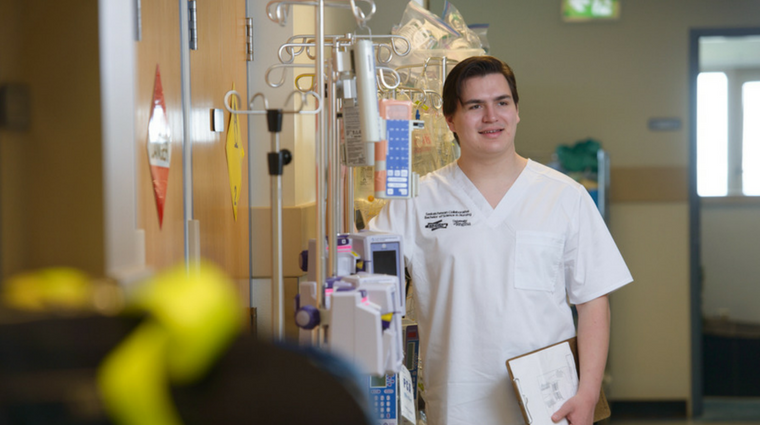 Saskatchewan Polytechnic cultivates success through Indigenous nursing supports
Communications and Marketing
-
May 9, 2018
Nursing is one of the most rewarding careers you can choose — it's an opportunity to help others, improve health outcomes and creates a positive impact on the lives of many people. But, the road to get there can be challenging at times and combining cultural concepts of health and healing can cause some students unnecessary struggles. By providing Indigenous students with support and counselling services, Sask Polytech aims to address this barrier and ensure all students have an equal opportunity to achieve their educational and career goals.
tags: News, Aboriginal, Indigenous, School of Health Sciences, School of Nursing
---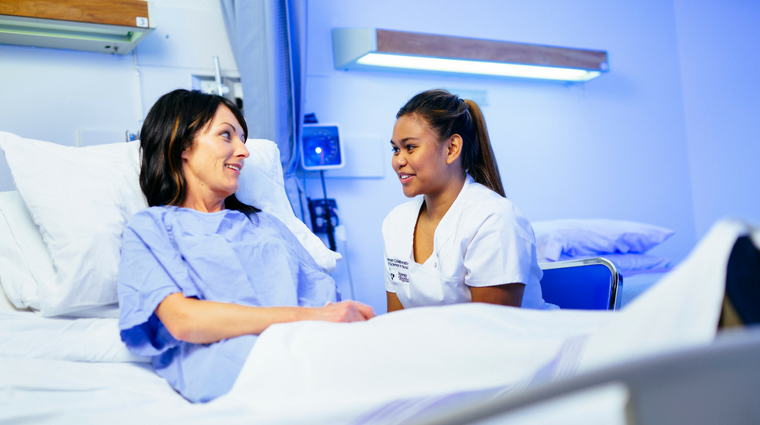 U of R and Sask Polytech celebrating successful nursing program collaboration
Communications and Marketing
-
May 7, 2018
The theme for National Nursing Week speaks to the expanding roles nurses continue to play in the delivery of quality health care. You would think Leanna Gustafson's fear of needles would hardly make for a career in nursing. Not so for Gustafson who, despite her needle phobia, is well on her way to a nursing career. "I have an awful fear of needles and when I was younger the compassion and the care that my local public health nurse demonstrated was inspiring," says Gustafson, a third year student in the U of R/Sask Polytech collaborative nursing program in Saskatoon. "She did more than just give me the required injections. She calmed me down, talked to me, got to know me, and gave me candy as a reward which of course helped smooth the way."
tags: News, School of Health Sciences, School of Nursing, Pursuing excellence
---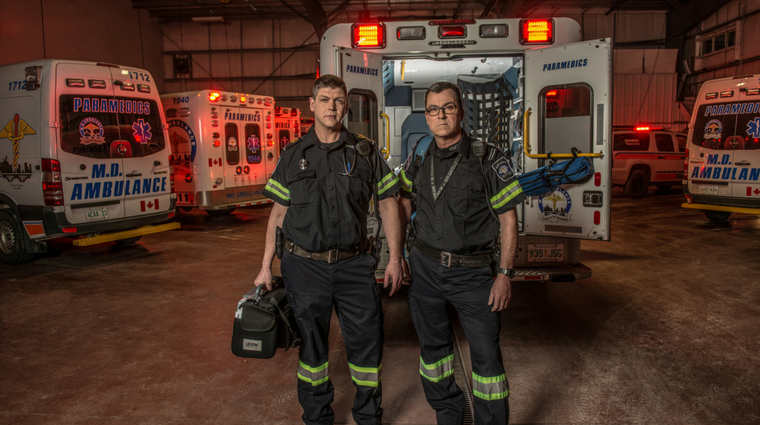 Sask Polytech alum show off their skills in new docu-series
Communications and Marketing
-
April 17, 2018
On any given night, paramedics across Saskatoon encounter a variety of real-life emergency situations and care for people in a time of great need. Now you can see first-hand what those paramedics, many of whom are Sask Polytech grads, experience every night on a new televised docu-series called Paramedics: Emergency Response.
tags: News, School of Health Sciences, Pursuing excellence, alumni
---