School of Construction News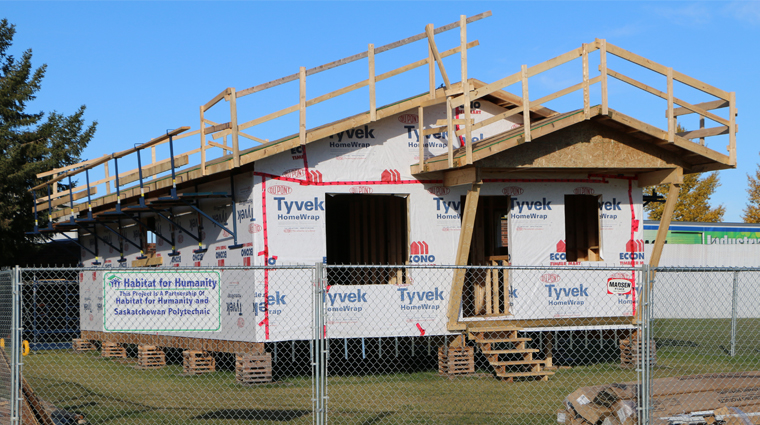 Sask Polytech applied learning opportunity is life-changing for Habitat for Humanity recipient family
Communications and Marketing
-
October 3, 2016
Sask Polytech, Habitat for Humanity, Prince Albert, and a Habitat family celebrate as construction begins on a new home October 3, 2016 - This month Saskatchewan Polytechnic carpentry students begin to build their second Habitat for Humanity home. In February 2015, Saskatchewan Polytechnic and Habitat for Humanity, Prince Albert, signed a memorandum of agreement for carpentry students to build five houses in five years. Under the five-year plan, the students will frame houses and install windows, exterior doors, siding, soffits and shingles.
Tweet
tags: News, Prince Albert, School of Construction, Successful careers, Economic and social prosperity
---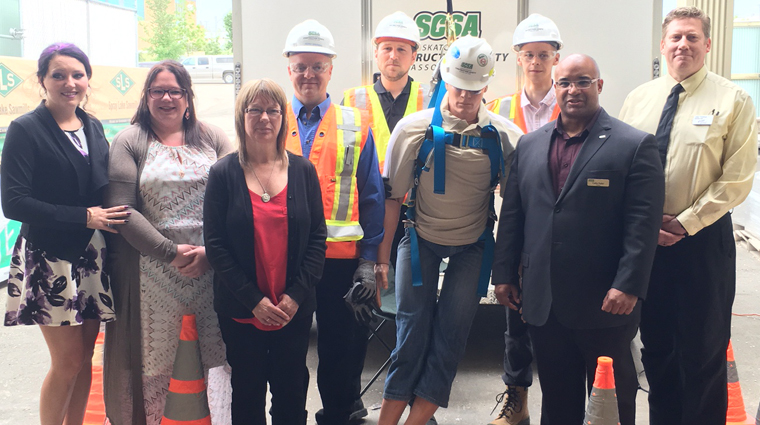 Hann legacy gifts promote workplace safety and provide new opportunities to students
Communications and Marketing
-
June 7, 2016
Andrew Hann was an apprenticeship scaffolder who died in a workplace accident June 7, 2016 - Andrew Hann was on his way to a promising career when a workplace accident took his life - he was just 25 years old. His family would like to turn their tragedy into an opportunity to promote workplace safety. In Andrew's name a fall protection demonstration trailer was donated to the Saskatchewan Construction Safety Association (SCSA) and the Andrew Hann Memorial Scholarship was created for Occupational Health and Safety Practitioner program students at Saskatchewan Polytechnic.
Tweet
tags: News, School of Construction, School of Human Services and Community Safety
---