Saskatchewan Polytechnic News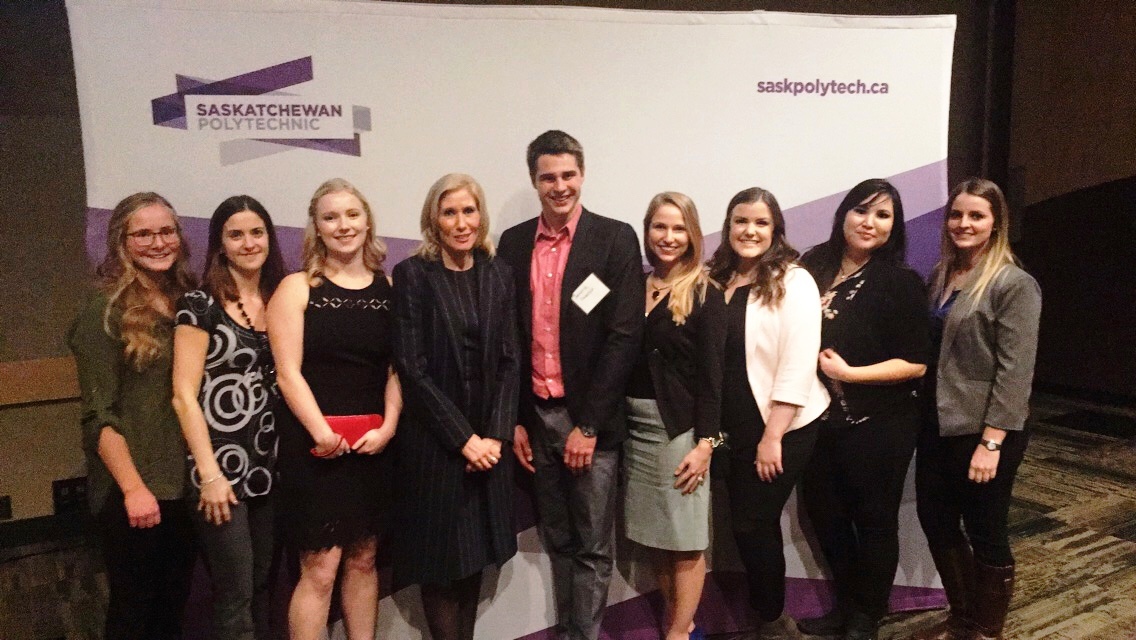 RBC and Saskatchewan Polytechnic help students prepare for the future of work
Communications and Marketing
-
November 17, 2017
RBC and Saskatchewan Polytechnic help students prepare for the future of work RBC Future Launch helps Sask Polytech prepare students for the changing nature of work, build curriculum for the 21st century November 17, 2017 – Last night during a Saskatchewan Polytechnic Business and Industry Dinner, president and CEO, Dr. Larry Rosia, announced that the RBC Foundation is donating a $100,000 gift as part of RBC Future Launch, a 10-year commitment to unlock the potential of young people and prepare students for the future world of work.
Tweet
tags: News, Alumni, Business and Industry, Larry Rosia, Saskatoon
---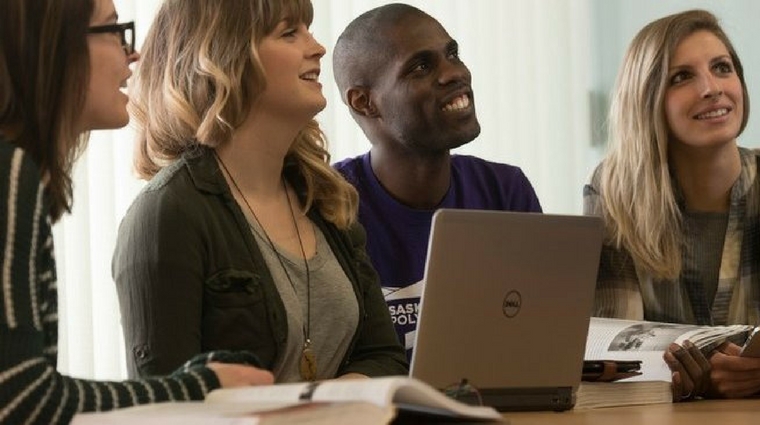 Experience is important—and should be recognized
Communications and Marketing
-
November 2, 2017
Experience counts. We've all heard that phrase at some point in our lives. At Saskatchewan Polytechnic, it has a significant meaning. Experience is important. There are a number of ways whereby people can gain knowledge and develop skills—and it is our belief that such effort should be acknowledged. It is one of the reasons we began using a process called PLAR—short for Prior Learning Assessment and Recognition—over 20 years ago.
Tweet
tags: News, Continuing Education, Larry Rosia, Successful careers
---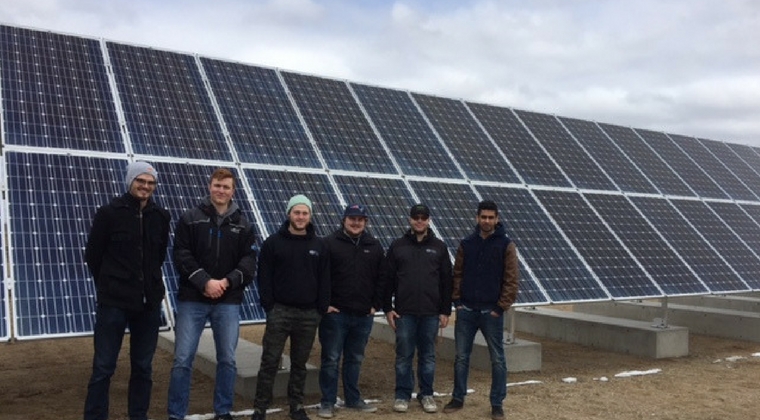 Training for the green-collar jobs of tomorrow
Communications and Marketing
-
October 2, 2017
As the world seeks solutions to its environmental challenges, the demand for so-called green collar workers, those employed in the environmental sector of our economy, shows no signs of letting up. Polytechnics are well-positioned to provide students with a variety of training in this burgeoning area. Institutions such as Saskatchewan Polytechnic that focus on work-integrated learning and applied research offer students educations that include practical hands-on experience, which can make them more employable.
Tweet
tags: News, Larry Rosia, Economic and social prosperity
---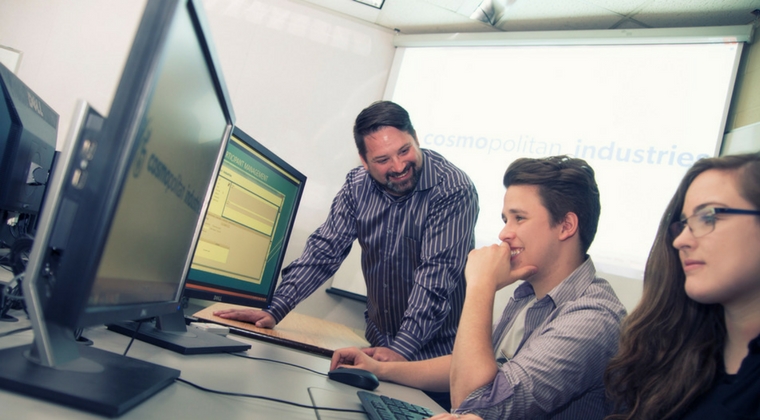 Sask Polytech helps companies bring innovation to forefront
Communications and Marketing
-
August 1, 2017
In our rapidly changing world, innovation has taken on greater urgency in the quest towards progress. Innovation is a regular topic of discussion in business and, not surprisingly, by our elected leaders—and for good reason. Innovation is an advantage. Those of us in post-secondary education understand this all too well. As a result, we place great value on the support we receive from government to push innovation to the forefront and make our innovation expertise available to companies that need this support.
Tweet
tags: Applied Research, Economic and social prosperity, Pursuing excellence, Larry Rosia
---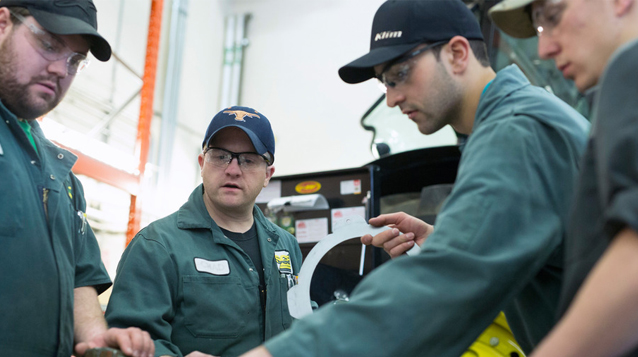 Intelligent Agriculture represents an opportunity
Communications and Marketing
-
August 1, 2017
I'm going to introduce a phrase that many of you likely never heard before today: Intelligent Agriculture. #Agriculture #SmartAg #BigData #Agri-Food Intelligent agriculture, or smart agriculture, is so new that you won't find it in the dictionary. It is a term just starting to be adopted by the most innovative companies in the agriculture and agri-food industries. Yet it is one that holds great promise not only for Saskatchewan Polytechnic, and also for the Saskatchewan and yes, Canada. What does it mean?
Tweet
tags: Applied Research, School of Mining, Energy and Manufacturing, Economic and social prosperity, Pursuing excellence, Larry Rosia
---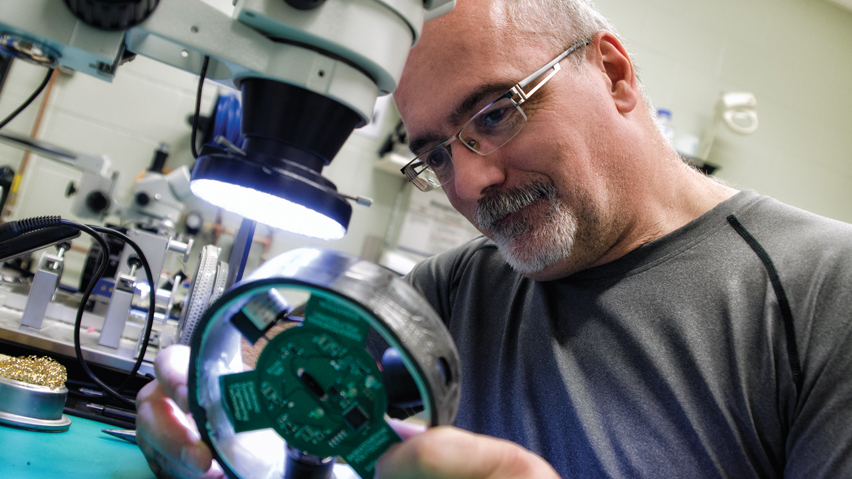 Using applied research to make Saskatchewan more competitive
Communications and Marketing
-
August 1, 2017
It is impossible to predict the future. There are; however, certain facts that cannot be overlooked. One obvious fact is that the population of planet Earth continues to grow. In 2015, the United Nations projected that 8.5 billion people will inhabit earth by 2030, up from more than 7.3 billion today. That number is expected to increase another 1.2 billion by 2050.
Tweet
tags: Applied Research, Economic and social prosperity, Pursuing excellence, Larry Rosia
---