Saskatchewan Polytechnic News
#saskpolytechwelcomedays
Communications and Marketing
-
October 12, 2017
#saskpolytechwelcomedays Saskatchewan Polytechnic Welcome Days Contest #SaskPolytechWelcomeDays
Tweet
tags: News, Moose Jaw, Prince Albert, Regina, Saskatoon, Economic and social prosperity
---
FSIN partners with Saskatchewan Polytechnic to focus on Indigenous student success
Communications and Marketing
-
October 10, 2017
Fsin Partners With Sask. Polytech To Focus On Indigenous Student Success (Treaty 6 Territory, Saskatoon, SK) — The Federation of Sovereign Indigenous Nations (FSIN) and Saskatchewan Polytechnic (Sask. Polytech) signed a five-year Memorandum of Understanding (MOU) to set a framework to promote the Inherent and Treaty Right to Education for First Nations students and implementing the calls to action of the Truth and Reconciliation Commission of Canada.
Tweet
tags: News, Aboriginal, Indigenous
---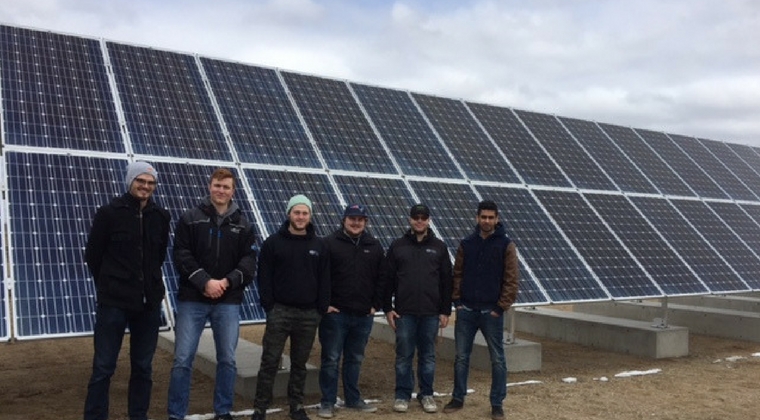 Training for the green-collar jobs of tomorrow
Communications and Marketing
-
October 2, 2017
As the world seeks solutions to its environmental challenges, the demand for so-called green collar workers, those employed in the environmental sector of our economy, shows no signs of letting up. Polytechnics are well-positioned to provide students with a variety of training in this burgeoning area. Institutions such as Saskatchewan Polytechnic that focus on work-integrated learning and applied research offer students educations that include practical hands-on experience, which can make them more employable.
Tweet
tags: News, Larry Rosia, Economic and social prosperity
---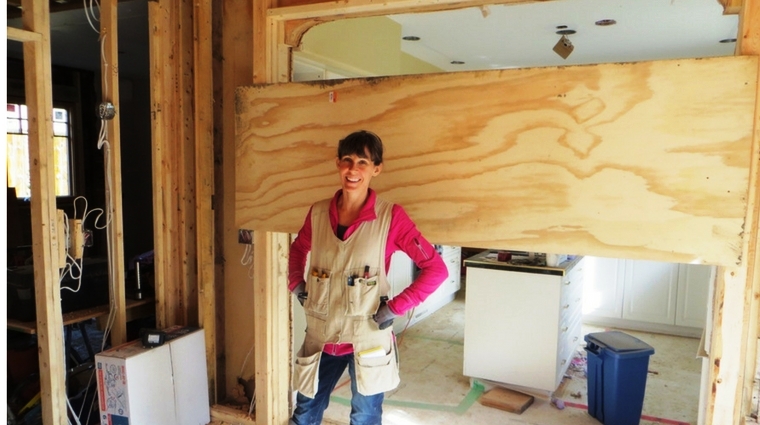 Empowering women to follow their passion
Communications and Marketing
-
September 28, 2017
Empowering women to follow their passion Women in Trades & Technology gives women the confidence to do anything, including manage their own business! Penny Jean Wohlberg is a journeyperson carpenter and owner of Renovation Jeannie. She is also a strong supporter of Saskatchewan Polytechnic's Women in Trades & Technology (WITT) program. "For me it all started with WITT," says Penny. "WITT is all about empowering women and giving them confidence. WITT was the catalyst that kick-started my career in the trades."
Tweet
tags: News, School of Construction, Successful careers, WITT
---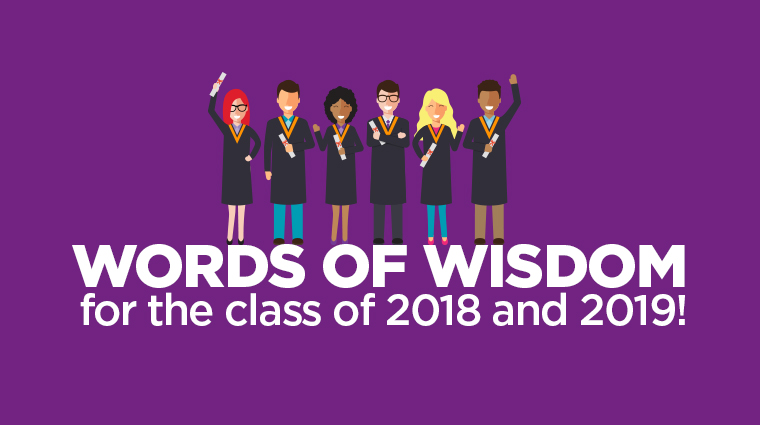 From us to you: words of wisdom on starting a new step on your academic journey
Communications and Marketing
-
September 26, 2017
From us to you: words of wisdom on starting a new step on your academic journey Starting school can be a one part thrilling and one part scary. But many people have been right where you are before and survived it. We went and asked some of Sask Polytech's faculty, alumni and leadership team for their words of wisdom on how to survive school, here's what they had to say:
Tweet
tags: News, Alumni, Pursuing excellence
---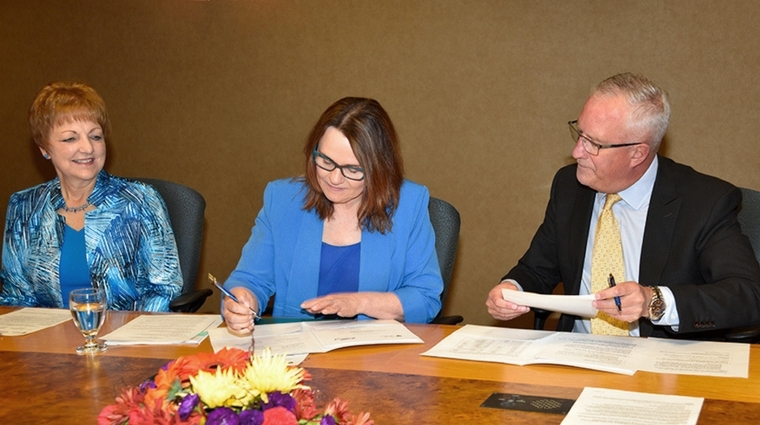 Expanded Sask Polytech/URegina transfer agreement increases learning pathways for students
Communications and Marketing
-
September 25, 2017
Expanded Sask Polytech/URegina transfer agreement increases learning pathways for students News Release Release Date: September 25, 2017 10:45 a.m. Today representatives from Saskatchewan Polytechnic and the University of Regina signed a transfer credit agreement that spans seven Sask Polytech programs and two U of R schools, allowing students to transfer between institutions. After completing a certificate or diploma at Sask Polytech, graduates who meet entry requirements will have the opportunity to transfer into an undergraduate degree program. As a result, students would be able to graduate with both a certificate or diploma and a U of R degree after four years of study. "One of Saskatchewan Polytechnic's strategic goals is to facilitate learning pathways to support lifelong learning," says Anne Neufeld, provost and vice-president, Academic, Saskatchewan Polytechnic. "This agreement expands and reconfirms decades of co-operation between Saskatchewan Polytechnic and the University of Regina to provide pathways for our health science and recreation graduates."
Tweet
tags: News, Regina, School of Health Sciences, School of Hospitality and Tourism, School of Nursing, Economic and social prosperity
---